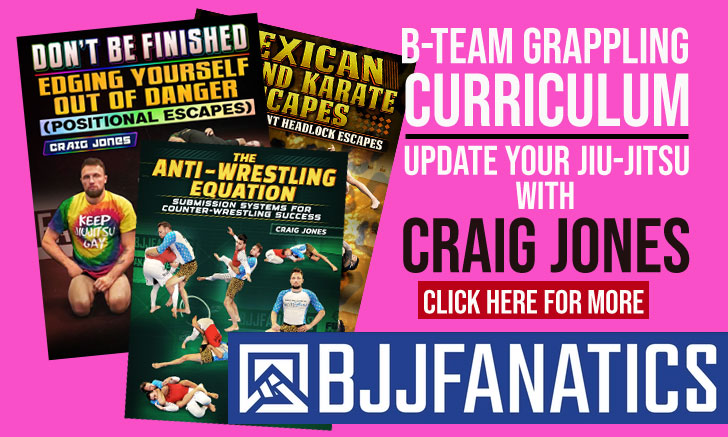 22 year old Amal Amjahid is arguably the most feared woman in Brazilian jiu jitsu's brown belt division.
Born in Belgium but of Moroccan heritage (her mother was born in the "Blue City" – Chefchaouen), Amjahid was different and smaller than her average classmates at school, traits that made her an easy target for bullies. As Amal was not known for shying away from the fight her teachers advised Amjahid's mother to sign her to a martial arts school.
Karate, judo, taekwondo and boxing were her family's first choices, but the young 7 year old did not settle in any of them. That was until Amal found jiu jitsu. "I immediately liked it. It was exactly what I was looking for: a martial art in which I am able to face the strongest despite my small size. Two months after my registration I started competing" said Amjahid to BJJ Heroes recently. Her tenacity (something for which she became well known) led Amal to compete in the female and male categories in the same tournaments: "During the championships I was fighting in two categories, I entered the female division and then I entered the boys. I always had 8-9 matches per tournament. I liked the challenges that's why I always fight in the open weight division."
Amjahid's first and only jiu jitsu instructor was Belgium black belt Khalid Houry, who would later become Amal's stepfather. Houry and Amal's mother always tried to push their youngster to her limits in a range of disciplines, both mental and physical with one of the team's oldest ritual being a phrase Khalid always tells Amjahid before a match: "We are on earth to accomplish great things. Give the best you have inside of you, the strongest and don't keep anything for yourself". This attitude towards life was instilled in Amjahid from a very young age through many different episodes. One example of this was a road trip to Morocco by bicycle planned by the family in 2006 – 3200 kilometers in 1 month – "For that I had to prepare for 2 years by going to school by bike every morning and come back every night before training jiu-jitsu (50km)." Amal was 11 years old at the time of the trip.
This mental fortitude has played a major role in Amal's career as an athlete, allowing her to compete at the highest level without the support of any major jiu jitsu academy. "I have never trained anywhere except in my stepfather's academy." Amjahid said, "My preparation for big events such as the IBJJF Worlds is done throughout the year in my academy with the same training partners, some of whom I know since my youngest age. I have never been to Brazil or the United States to make preparations camps for big events. I trust my coach and his training, he knows my game and knows exactly what kind of training I need."
This methodology has allowed Amal Amjahid to reach the top of the brown belt division, a class in which she hasn't lost since her match with Amanda Monteiro at last year's IBJJF World Championship final. Amanda has since moved on to black belt, but Amal got her revenge earlier this year in the mixed category (brown/black) at the UAEJJF Abu Dhabi Pro, where she submitted Monteiro.
Outside the mats Amal is working on a Bachelor in Education, while also being responsible for the C.E.N.S. Academy, and association that promotes education through sports. These include jiu-jitsu but also have different activities such as scouting, school remediation, psychomotricity, English classes and more.
This connection with young children at CENS somewhat cemented Amal's desire to achieve greatness in this sport: "The little we have, we need to use to make the world better. My sporting career is essential but it does not matter to me if it is not useful to others, the younger ones (…) Since I embraced this philosophy, I don't fight for me anymore, I do it for all the people that I will be able to help through the medals. All the young people of my neighborhood which I can give hope and Inspire."
Amal will be going after her brown belt world title this weekend at the International Brazilian Jiu Jitsu Federation's World Jiu Jitsu Championship.