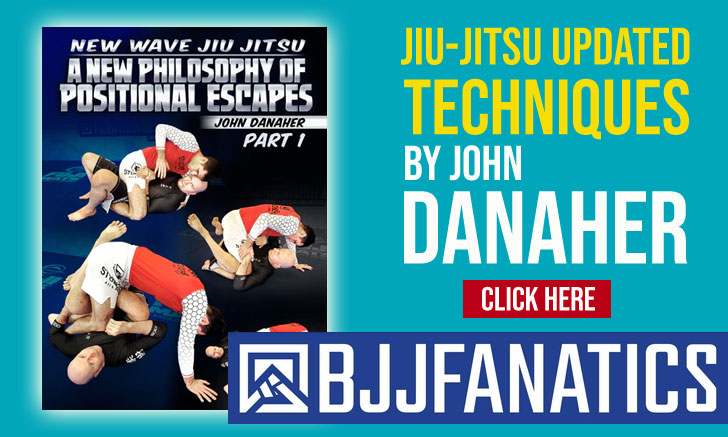 The cross choke, known in Portuguese as 'estrangulamento cruzado' is a common submission / stranglehold used by Brazilian jiu jitsu practitioners in sparring / competition. The choke works with the arms of the attacker in front of its opponent's chest, holding onto the collars of his kimono / gi in a crossing frame which gives the move its name. In judo, this same position goes by its Japanese names: nami juji jime – thumbs inside the collar, or gyaku juji jime for thumbs on the outside. The cross choke, and its variations from mount and closed guard are regarded as part of the basic jiu jitsu curriculum by the majority of BJJ schools.
Cross Choke History
The cross choke has been part of the jiu jitsu syllabus from this martial art's inception in Brazil, often being referred to by Helio Gracie as one of his best moves. Indeed the Gracie jiu jitsu founder finished 4 of his 8 submission victories in grappling with this choke, including his famous 1951 win over Yukio Kato at Maracanã Stadium.
This submission will have likely reached Brazil by way of Mitsuyo Esai Maeda, the instructor of Carlos Gracie who would have learnt it as part of the twelve constriction techniques of the Kodokan Judo 'Shime-waza' list (list of judo strangle holds taught by the Kodokan Institute). The cross choke, particularly the nami juji jime variation, will have derived from judo's predecessor – jujutsu (also known as 'traditional jiu jitsu' or 'Japanese jiu jitsu'), being listed by Danzan Ryu (a form of jujutsu) in its Shimete list according to the Judo Info website.
The cross choke has been one of the most consistent techniques in jiu jitsu, surviving the test of time through several generations of technical advancements. From Helio Gracie in the early days of Gracie jiu jitsu, the cross choke was later used by his son Rickson Gracie as one of his favourite finishing techniques with the gi. Another Gracie family member who made the cross choke one of his strongest weapons was the legendary Roger Gracie. Roger used this stranglehold to finish 13 opponents during his career at black belt, being particularly successful with this choke throughout his 2009 double gold campaign at the IBJJF World Jiu Jitsu Championships.
Traditionally a position used in full mount or closed guard, the cross choke has had many variables over the years. One of its most recent trends has been the cross choke from knee slide guard pass, made famous by Leandro Lo and Romulo Barral, who made this submission a trademark of their passing style.
Cover photo taken from BJJ Scout website.
Cross Choke Top Competitors
Cross Choke Instructional by Rener Gracie

Cross Choke from ½ Guard by Demian Maia

Cross Choke from the Mount by Roger Gracie

Cross Choke from Closed Guard by Master Pedro Sauer

Romulo Barral vs Patrick Gaudio (2016 – Cross Choke from Knee Slide Pass)

Cross Choke from the Mount by Keenan Cornelius

Roger Gracie vs Romulo Barral (2009 – Cross Choke from Full Mount)