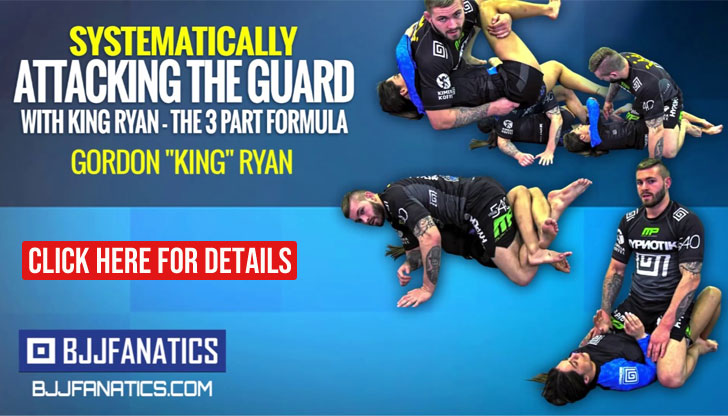 Ricardo Abreu, mostly known by his nickname 'Demente' (Demented), is a former Jiu Jitsu competitor of the black belt division, and a member of the Nova Uniao academy. After spending 3 years out of Jiu Jitsu due to lack of sponsorship, he returned in 2009 with great wins over some of the sport's top fighters. His grappling results led Demente to become a sparring partners for big names of MMA such as UFC standout Anderson "the spider" Silva and Tito Ortiz, which led Ricardo Abreu to a career in mixed martial arts and a contract with the UFC.
Ricardo Abreu Jiu Jitsu
Nickname: Demente in Portuguese stands for "Madman", the reason his training partners gave him the nickname was because when Ricardo started training, he would often "give" his arm while in someone's guard when rolling in order to pass. People would often stretch his arm to the limit, but he would more then often prevail and pass. For this his coach and colleagues started calling him Madman (Demente).
Lineage: Mitsuyo Maeda > Carlos Gracie > Carlson Gracie > Andre Pederneiras > Robson Moura > Ricardo Abreu
Main Achievements (BJJ/Grappling):
IBJJF World Championship 2nd Place (2010 / 2009)
IBJJF European Champion (2010)
SPJJF Sao Paulo State Champion (2009**)
CBJJE South American Champion (CBJJE 2009)
UAEJJF Abu Dhabi Pro South American Trials Champion (2009 / 2010)
CBJJO World Cup 3rd Place (2004 brown belt)
** Weight and absolute
* Absolute
Favorite Technique/Position: Sweep from butterfly guard and Armbar from side control
Weight Division: Super Pesado (Super Heavy weight)
Team/Association: Nova Uniao – Ribeirao Preto
Ricardo "Demente" Abreu Biography
Ricardo Abreu was born in Cidade de Dourados (Mato Grosso) but came to live in Ribeirao Preto in the State of Sao Paulo, Brazil, when he was 9 years of age, he began training Jiu Jitsu when he was 14 years old.
Training out of "Academia Winner", he was one of the hottest prospects in Nova Uniao BJJ Team, who has always lacked a serious contender in the Heavy Weight categories. Winning the Brazilian National championships 5x in the lower belt divisions, he was considered Andre Galvao's nemesis as a Brown Belt (Galvao was unbeaten in that division until he faced Ricardo) who on two occasions defeated the Terere protégé (on the World Cup 2004 and on FESP Championship, this time as a Black Belt in 2005).
Although the future seemed to be bright ahead, Ricardo decided to pull out of Jiu Jitsu and stopped training completely in 2006. The reason was none other then lack of the always important sponsorships, a problem that haunts so many Jiu Jitsu fighters throughout the world. During the period in which "Demente" was off the mats, he dedicated himself to his academic career in law, he worked as an consultation specialist in a finance firm until 3 years later, an unexpected proposal from a sponsor came across and Ricardo Took it with both hands, with just 5 months to prepare himself, he finished 2nd in his weight class at the world Championships in 2009, submitting the former champion on the way to the podium.
His good streak of results continued throughout 2009, winning the Sao Paulo State Championships (one of the toughest in Brazil) submitting every single adversary in both his weight class and the open weight division, but an injury on his shoulder prevented him from fighting in the World Pro Cup Final in Abu Dhabi, the biggest prize money competition in the World of Jiu Jitsu.
2010 also started with an injury, this time in his knee, which needed surgery, but a week after Ricardo Abreu was back into training and although he was feeling just up to 50% of his abilities, he still managed to win the Europeans in the end of January. On July 2011 Ricardo Abreu premièred in MMA (Mixed Martial Arts), this after spending months helping other MMA fighters prepare themselves for their professional bouts. Demente worked with Black House and Team Punishment before his first MMA fight which ended quickly with a win by submission.
In 2014 Demente entered the Ultimate Fighter Brazil, earning in the process a contract with the greatest MMA organization in the world, the UFC.
Ricardo Abreu Grappling Record
12 WINS
BY POINTS


BY ADVANTAGES




BY SUBMISSION




BY DECISION




BY PENALTIES




BY DQ



7 SUBMISSIONS WINS
7 LOSSES
BY POINTS


BY ADVANTAGES




BY SUBMISSION




BY DECISION




BY PENALTIES




BY DQ



4 SUBMISSIONS LOSSES
#5AD3D1
Arm in guillotine
25
1
Ricardo Abreu Fight History
Ricardo Abreu vs Isaque Paiva (CBJJE Brazilian Nationals 2009)

Ricardo Abreu vs Francisco Santoro (CBJJO World Cup 2006)

Ricardo Abreu vs Filipe Matos (Brazilian Nationals 2009)

Ricardo "Demente" Abreu x Diego "Nosferatu" Herzog (South American Absolute Final 2009)