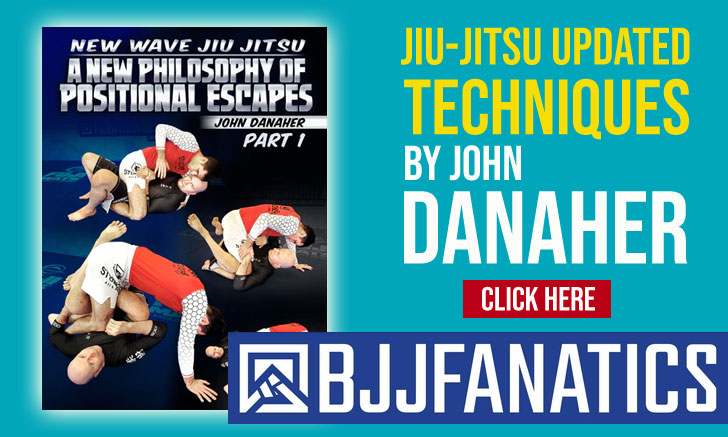 Two weekends ago, on October 27, 2018 we witnessed the return to competition of a jiu-jitsu legend. We are obviously referencing Hannette Staack's brave performance at the SJJIF World Championship, after almost 4 and a half years away from the circuit. Arguably the most important comeback in recent times, this required some further acknowledgment, and with that in mind we reached out to Hannette, co-founder of the Brazil 021 team, to discuss the significance of this occasion.
For Staack the return had been on the horizon for a while, "I had been preparing to make a comeback for some time, but I kept postponing due to the sheer volume of work I had on my hands, with two academies to run here in Chicago (IL), regular seminars and our association. I started reading a book called 'Mindset' by Carol S. Dweck which really motivated me to return, particularly her narrative about potential, how no one can predict how far someone can go with passion, effort, and training". With strong goals already set, all Hannette needed was a good excuse to return, and the SJJIF Worlds ticked all the right boxes.
Returning to the spotlight after an extensive period of time can be daunting for some, however, Hannette is not your average person. For the 7x IBJJF world champion, the process ran very smoothly: "I felt great out there", Staack said of her performance, "I really wanted this to be a different experience. I've always been pretty nervous before my matches because I expect the very best of myself. This time, with the information taken from the book [Mindset: The New Psychology of Success], I was calmer. I didn't focus solely on the result, but instead on the whole experience, living each moment. It was very positive (…) one of the biggest pluses was to see that, after 4 years without competing, and competing as an adult against the top girls in the world, I saw that with hard work I can improve and reach further. I wasn't out of my depth in challenging this division" as her 2nd place overall could attest.
Although a positive experience from a personal standpoint, Hannette did express her disappointment with BJJ's female division, which did not show up in good numbers at the worlds last weekend. "The prizes were of $15,000.00, equal for men and women, which was great, although the way the prizes are given could be re-thought (…) they basically required 12 athletes in the open weight class for the prize to be valid, but only 8 women showed up" Staack explained. "I confess that, although in my eyes the rules for the prize weren't ideal, I am very disappointed with the female community. They are always out there asking for equal prizes, and when an event delivers, we can't get 12 black belts together? I feel embarrassment for this equality argument/movement right now. When the time comes to show real support we break."
She continued on the subject: "I am a woman as well, and know of all the difficulties you face day-in-day-out, just to come to practice. Each one of us battles with our daily struggles, but we need to reflect and assess if we are really doing our part. We can all contribute to the improvement of our sport." With these strong words, Hannette hopes to shake up the community, one that she helped build from the ground up.
But if you were taken back by Hannette's strong words, know that these weren't platitudes. When asked if this event had been a 'one-off', Staack replied that she is ready to keep leading the pack by example and show support for the division. "I confess, competing for me is almost an addiction (laughs). I won't say I will compete all the time, but I will remain active in smaller shows when preparing for the big ones (…) As Renzo [Gracie] told me when I came to compete in the US for the first time: 'You can keep uncle's picture in the locker, because I am ready to make noise'… So I will tell the kids of today, I am here to make your life harder for a while longer (laughs)".
Another big role undertaken by Hannette, and her husband André Terêncio in recent years, is that of producing high-level talent, a task started in Chicago with their American academies, and also in Rio de Janeiro, where the couple runs a non-profit association that links underprivileged children with jiu-jitsu. The work has already produced two very exciting black belt prospects last year, namely Kristin Mikkelson and Kristen Martin, but Staack promises to keep them coming: "There are plenty of new people in Brazil and in the US, training hard. Besides the girls, we have a purple belt that came from our social project in Brazil, he's been representing us very well at purple belt, Vinicius da Silva Pereira is his name, but many more are carving their way here, working hard to be the new generation of Brazil 0-21. This is a long-term work, but we have the patience and dedication to guarantee success".
And there you have it, the queen of jiu jitsu has spoken. Follow her work on Instagram at @hannettestaack and @brazil021chicagohq.