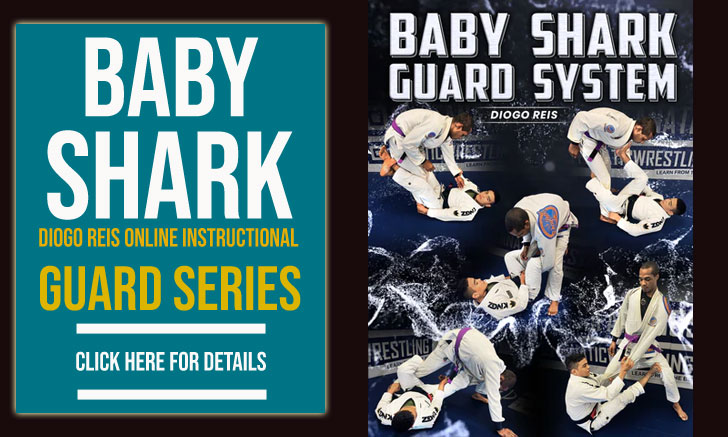 One of the top competitors in jiu jitsu's heavyweight division, Tim Spriggs made a name for himself through his aggressive style, one that gained him many fans and a stacked trophy cabinet. His 10 year plus career has been filled with unforgettable moments, including his 2013 victory at the World Jiu Jitsu Expo Grand Prix as a brown belt, which was followed by an incredible 2014 where he won IBJJF World and Pan American titles.
The transition from brown to black belt is universally known as a rough one, which often forces rising stars to fall behind. Spriggs however, held his ground from the start and picked up the pace as the tournaments went by, reaching the first quarter of 2016 with a FIVE Super League title and a bronze medal at the Pan American Championship (absolute). After these promising results Tim disappeared from the sport's competitive scene and hasn't returned since.
What many didn't know is that Tim tore his meniscus while fighting in the semi final of the IBJJF Pan Ams, an injury that took him out of training up until the Summer. But this was not the sole reason why we haven't seen Spriggs for 12 months, Spriggs explained:
"For the past year and a half I have been reevaluating my life and goals. I have spent over ten years dedicated to climbing the ranks of jiu-jitsu. I loved it and then became obsessed. That's not healthy. While being all in for jiu-jitsu I ignored a lot of other things in life that are important. The better I got at BJJ and the more I won, it became less of a form of expression and more of a job." said Tim, and continued "I originally began training because my whole life I was bullied and made to feel unimportant and worthless. Jiu-jitsu allowed me to build my mind, body, and spirit. It's helped me so much I can't even put into words. Eventually my reasons for training and competing went from self-improvement to an ego driven lust for gold medals and fame (or as much as being a jiu-jitsu fighter can get you). "
Being one of the main figures in the famous Medal Chasers training group, an exclusive branch of the TLI academy where medals are the sole purpose of its existence (the famous 3%), the realisation of this sentiment was harder to accept than most could imagine: "I based my self-worth on whether I won a major title. This was magnified by the fact that I had so many people telling me how good I was and what they saw I could do in the future. Everybody's expectations including those of my teammates and coaches started to suck the fun out of it." said Tim to our crew.
It took some time between understanding something needed to change, and acting on it: "This all came to a head the day before I won the inaugural Five Grappling Super League. I was considering taking an extended break from competing and only training for fun for a while. I even began training striking for a potential MMA fight. Then I tore my rotator cuff. I grinded my way back to earning bronze at Pans and that's when I injured my knee. "
The injury allowed Tim a much needed break to reevaluate his future goals, "I've enjoyed my time away from the mats. Although I don't like getting injured I got the opportunity to learn about other interests I never knew I had." while happy with his current situation, he is not ready to throw down the gi just yet: "I don't know when I will make my return. Unfortunately I hurt my back while training to get back in the competition scene. I am expecting my earliest to be the New York Open."
So although he won't be competing at this year's Pan Ams, Tim and his drop seoi-nage's are still expected to make his comeback this year. Stay tuned!