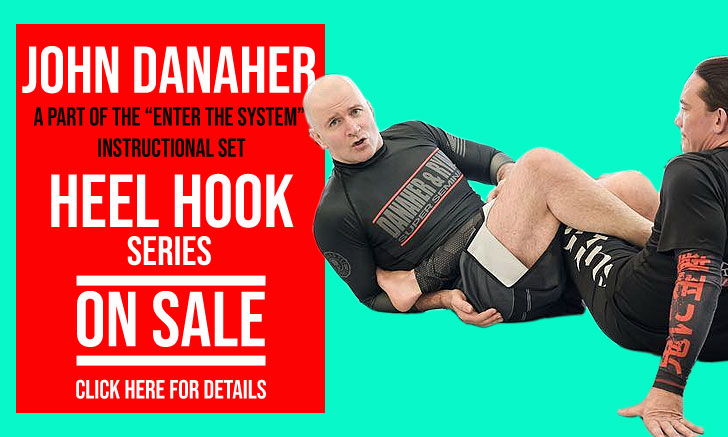 Gianni Grippo is widely regarded as one of the leading figures of the 'Berimbolo Generation' of Brazilian Jiu Jitsu, having built that reputation in the lower belt divisions of the sport where he conquered 6 world titles (4 with the gi and 2 without). Grippo competed under Renzo Gracie's academy banner, in New York City up until brown belt, but switched to the neighboring Marcelo Garcia academy who ultimately awarded Gianni his black belt on October 2013.
Gianni Grippo Jiu Jitsu
Full Name: Gianni Paul Grippo
Nickname: N/A
Lineage: Mitsuyo Maeda > Carlos Gracie > Helio Gracie > Rolls Gracie > Romero Cavalcanti > Fabio Gurgel > Marcelo Garcia > Gianni Grippo
Main Achievements:
IBJJF World No-Gi Champion (2018)
IBJJF Pan American Champion (2018/2015/2014)
IBJJF Pan American No-Gi Champion (2018/2017)
Kasai Pro 4 Champion (2018)
FIVE Super-League Champion (2017)
UAEJJF Abu Dhabi Pro Champion (2017/2015)
UAEJJF Abu Dhabi Pro 2nd Place (2018)
IBJJF European Open 2nd Place (2017)
IBJJF World 3rd Place (2017)
IBJJF European Open 3rd Place (2019)
IBJJF World No-Gi 3rd Place (2015)
Main Achievements (Colored Belts):
IBJJF Pan American Champion (2012 brown, 2011 purple)
IBJJF Pan American No-Gi Champion (2013/2012 brown)
IBJJF World Champion (2013/2012 brown, 2011 purple, 2009 blue)
IBJJF World No-Gi Champion (2011 purple, 2007 blue)
Favorite Position/Technique: Berimbolo, Leg Drag Guardpass
Weight Division: Peso Pena (70kg/154lbs)
Team/Association: Alliance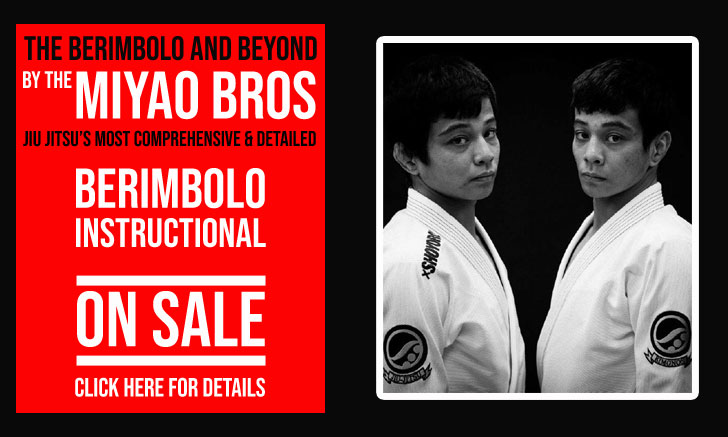 Gianni Grippo Biography
Gianni Grippo was born on March 21, 1992, growing up in the New York area. From a very young age, Grippo was signed on to numerous sports in a competitive environment – actions strongly influenced by his father, a former triathlete. Before discovering Jiu Jitsu, Grippo was an accomplished junior swimmer with a great track record, making it to the Junior Olympics for his team three years in a row, he also made it to his team's varsity roster in his freshman year of high school. But Grippo's athletic prowess did not stop at 'pure sports', he also competed in boxing with several amateur bouts under his gloves.
Jiu-Jitsu appeared in Gianni's life through his father, who first heard about Renzo Gracie's gym through a friend. The novelty factor of Jiu-Jitsu lit some fire under Gianni, who fell in love with grappling from his first class, a class led by Magno Gama of RGA.
The Grippo family was very supportive of Gianni's Jiu-Jitsu activity and commuted daily to Manhattan so their son could have the best training possible in the area. Grappling remained as a secondary hobby (swimming being the first) until the family traveled to Brazil, for the Jiu-Jitsu World Championship of 2004. There, after watching Ronaldo Souza beat Roger Gracie in one of the most epic open weight finals of that year, Grippo decided he wanted to become a professional fighter and relinquished swimming.
With a very competitive personality, a hard-working mentality and genetic sporting ability, Grippo quickly became a big name in the US national circuit at the lower belts, carrying the RGA flag high, winning almost every major competition in Jiu Jitsu's calendar. But as Gianni advanced in the belt system, he started seeking more sport specific training. training that (arguably) the Renzo Gracie Academy – an academy with a strong MMA/No Gi focus, could not provide. This ultimately led Grippo to move to the Alliance Academy of Marcelo Garcia. The spit at the time was taken very harshly by many in the Jiu-Jitsu community, especially those close to Renzo Gracie such as Rafael Correa and Garry Tonon who voiced their opinion. It was also mentioned that Gianni announced the switch via social media and no one at the gym knew of the decision, this happened during March 2012.
Controversy aside, Gianni's choice to move to a more Brazilian Jiu-Jitsu sporting orientated academy raised his profile and the wins continued happening for Gianni who received his black belt on the 1st of October 2013. His a victory at the Pan American Championship in 2014, only a few months after receiving the rank, cemented his name as one of the top competitors of his generation.
Gianni Grippo Grappling Record
154 WINS
BY POINTS


BY ADVANTAGES




BY SUBMISSION




BY DECISION




BY PENALTIES




BY DQ



40 SUBMISSIONS WINS
#214eb8
Choke from back
45
18
#5AD3D1
Bow and arrow
8
3
#ff9124
Inside heel hook
3
1
45 LOSSES
BY POINTS


BY ADVANTAGES




BY SUBMISSION




BY DECISION




BY PENALTIES




BY DQ



3 SUBMISSIONS LOSSES
#86e620
Choke from back
33
1
Gianni Grippo Fight History
ID
Opponent
W/L
Method
Competition
Weight
Stage
Year
5219

Rafael Mendes

Rafael Mendes
L
Pts: 3x0
European
70KG
SF
2014
5457

Leo Saggioro

Leo Saggioro
L
Referee Decision
WP Montreal
70KG
F
2014
5467

Otavio Sousa

Otavio Sousa
L
Pts: 0x0, Adv
WP Montreal
ABS
SF
2014
5545

M. Andre

D
---
Copa Podio
77KG
GP
2014
5552

Gilbert Burns

Gilbert Burns
L
Armbar
Copa Podio
77KG
GP
2014
5559

Fernando Vieira

Fernando Vieira
D
---
Copa Podio
77KG
GP
2014
5607

Leo Saggioro

Leo Saggioro
L
Adv
World Pro.
70KG
SF
2014
5729

Rafael Mendes

Rafael Mendes
L
Choke from back
World Champ.
70KG
4F
2014
5864

Osvaldo Moizinho

Osvaldo Moizinho
L
Referee Decision
SF Open
ABS
SF
2014
5931

Osvaldo Moizinho

Osvaldo Moizinho
L
Pts: 2x2, Adv
No Gi Pan Am.
70KG
SF
2014
5953

Jackson Sousa

Jackson Sousa
L
Pts: 2x0
No Gi Pan Am.
ABS
SF
2014
5988

Osvaldo Moizinho

Osvaldo Moizinho
L
Referee Decision
NoGi Worlds
67KG
SF
2014
6036

Augusto Mendes

Augusto Mendes
L
Referee Decision
World Expo
ABS
SPF
2014
6042

Samir Chantre

Samir Chantre
L
Adv
Las Vegas Open
70KG
F
2014
6070

Joao Miyao

Joao Miyao
L
Pts: 6x4
NYC Pro
70KG
F
2014
6149

Joao Miyao

Joao Miyao
L
Pen
Copa Podio
70KG
SPF
2014
6491

Marcio Andre

Marcio Andre
L
Adv
European
70KG
F
2015
6679

Magid Hage

L
Referee Decision
SF Open
ABS
SF
2015
6961

Paulo Miyao

Paulo Miyao
L
Adv
NY Spring Open
70KG
F
2015
7235

Paulo Miyao

Paulo Miyao
L
Pts: 9x2
Boston Spring Open
70KG
F
2015
7911

Rubens Charles

Rubens Charles
L
Pts: 3x0
ADCC
66KG
4F
2015
8122

Paulo Miyao

Paulo Miyao
L
Referee Decision
NoGi Pan Ams
70KG
F
2015
8149

Garry Tonon

Garry Tonon
L
Pts: 6x6, Adv
NoGi Pan Ams
ABS
SF
2015
8355

Augusto Mendes

Augusto Mendes
L
Pts: 2x0
NoGi Worlds
67KG
SF
2015
8478

Kim Terra

Kim Terra
L
Referee Decision
IBJJF NY Pro
70KG
F
2015
9344

Bruno Frazatto

Bruno Frazatto
D
---
Polaris 3
70KG
SPF
2016
9503

Rafael Mansur

Rafael Mansur
L
Pts: 0x0, Adv
World Pro
69KG
8F
2016
9867

Hiago George

Hiago George
L
Pts: 4x0
World Champ.
64KG
4F
2016
10827

Marcio Andre

Marcio Andre
L
Pts: 2x2, Adv
NoGi Worlds
73KG
4F
2016
11051

Joao Miyao

Joao Miyao
L
Pts: 2x0
NY BJJ Pro
70KG
F
2016
11455

Rubens Charles

Rubens Charles
L
Pts: 5x0
European Open
70KG
F
2017
12009

Jamil Hill-Taylor

Jamil Hill-Taylor
L
Referee Decision
Pan American
70KG
8F
2017
12958

Leo Saggioro

Leo Saggioro
L
Referee Decision
World Champ.
70KG
SF
2017
13397

Keenan Cornelius

Keenan Cornelius
L
Armbar
Boston SM. Open
ABS
F
2017
13826

Horlando Monteiro

Horlando Monteiro
L
Referee Decision
Atlanta SM Open
ABS
F
2017
13873

Josh Bacallao

L
Pts: 0x0, Adv
No Gi Pan Am.
ABS
4F
2017
14231

Kevin Mahecha

Kevin Mahecha
L
Pts: 6x6, Adv
BJJ NY Pro
70KG
4F
2017
14402

Celso Vinicius

Celso Vinicius
D
---
Kasai Pro
70KG
RR
2017
14406

Edwin Ocasio

D
---
Kasai Pro
70KG
RR
2017
14481

Pablo Mantovani

Pablo Mantovani
L
Pts: 2x0
NoGi Worlds
67KG
SF
2017
14698

Marcio Andre

Marcio Andre
L
Pts: 4x2
European Open
70KG
F
2018
15794

Celso Vinicius

Celso Vinicius
L
Pts: 0x0, Adv
King of Mats
69KG
RR
2018
15814

Leo Saggioro

Leo Saggioro
L
Referee Decision
King of Mats
69KG
F
2018
15893

Paulo Miyao

Paulo Miyao
L
Pts: 2x2, Adv
World Pro
69KG
F
2018
15973

Rafael Mansur

Rafael Mansur
L
Referee Decision
Brasileiro
70KG
F
2018
16230

Osvaldo Moizinho

Osvaldo Moizinho
L
Pts: 4x2
World Champ.
70KG
4F
2018
16950

Jon Calestine

Jon Calestine
L
Referee Decision
Kasai Pro 3
68KG
SPF
2018
17854

Augusto Mendes

Augusto Mendes
D
---
Kasai Pro 4
65KG
R3
2018
18070

Ross Nicholls

Ross Nicholls
L
Referee Decision
GrappleFest 3
80KG
SPF
2018
18507

Levi Jones

Levi Jones
L
Pts: 4x2
European Open
76KG
SF
2019
20341

Edwin Najmi

Edwin Najmi
L
Points
Third Coast
75KG
SPF
2019
5218

Unknown

W
Choke from back
European
70KG
4F
2014
5304

Zachary Adamson

W
Points
Pan American
70KG
R1
2014
5313

Isaque Paiva

Isaque Paiva
W
Pts: 5x0
Pan American
70KG
4F
2014
5316

Samir Chantre

Samir Chantre
W
Pts: 2x0
Pan American
70KG
SF
2014
5403

Steven Barrett

W
Cross choke
NY Summer Op.
ABS
4F
2014
5405

Eliot Kelly

Eliot Kelly
W
Pts: 11x2
NY Summer Op.
ABS
SF
2014
5406

Rodrigo Freitas

Rodrigo Freitas
W
Referee Decision
NY Summer Op.
ABS
F
2014
5408

Steven Barnett

W
Choke from back
NY Summer Op.
76KG
SF
2014
5409

Rodrigo Freitas

Rodrigo Freitas
W
N/A
NY Summer Op.
76KG
F
2014
5411

D. Hemmings

W
Pts: 2x0
FIVE
70KG
SPF
2014
5471

Tiago Almeida

W
N/A
NY Spring Open
ABS
SF
2014
5473

AJ Agazarm

AJ Agazarm
W
Pts: 4x0
NY Spring Open
ABS
F
2014
5561

Victor Silverio

Victor Silverio
D
---
Copa Podio
77KG
GP
2014
5604

Osvaldo Moizinho

Osvaldo Moizinho
W
Pts: 2x0
World Pro.
70KG
R1
2014
5609

S. Franceschini

W
Armbar
World Pro.
70KG
3PLC
2014
5718

S. Franceschini

W
Points
World Champ.
70KG
RDS
2014
5721

Vugner Silva

W
Choke from back
World Champ.
70KG
RDS
2014
5863

Osvaldo Moizinho

Osvaldo Moizinho
W
Pts: 2x0
SF Open
70KG
F
2014
5947

Garry Tonon

Garry Tonon
W
Pts: 6x4
No Gi Pan Am.
ABS
R1
2014
5949

Mauro Santiago

W
Pts: 0x0, Adv
No Gi Pan Am.
ABS
4F
2014
5985

Yukito iosada

W
Pts: 5x0
NoGi Worlds
67KG
4F
2014
6040

Vitor Paschoal

W
Points
Las Vegas Open
70KG
SF
2014
6044

Nathan Mendelsohn

Nathan Mendelsohn
W
Points
Las Vegas Open
ABS
SF
2014
6045

Ranieri Paiva

W
N/A
Las Vegas Open
ABS
F
2014
6067

Jonathan Thomas

Jonathan Thomas
W
Referee Decision
NYC Pro
70KG
4F
2014
6068

Osvaldo Moizinho

Osvaldo Moizinho
W
Referee Decision
NYC Pro
70KG
SF
2014
6488

Guilherme Neves

W
Bow and arrow
European
70KG
4F
2015
6490

Guilherme Neves

W
Bow and arrow
European
70KG
SF
2015
6678

Darragh OConaill

Darragh OConaill
W
Points
SF Open
ABS
4F
2015
6682

Rodrigo Freitas

Rodrigo Freitas
W
Pts: 6x4
SF Open
76KG
F
2015
6745

Mayko Borges

W
Choke from back
Pan American
70KG
4F
2015
6748

Osvaldo Moizinho

Osvaldo Moizinho
W
Pts: 6x4
Pan American
70KG
F
2015
6959

Brian Mahecha

Brian Mahecha
W
Points
NY Spring Open
70KG
SF
2015
7042

Isaque Paiva

Isaque Paiva
W
Pts: 0x0, Adv
World Pro
65KG
F
2015
7375

Leo Saggioro

Leo Saggioro
W
Referee Decision
World Champ.
70Kg
4F
2015
7906

Gabriel Marangoni

Gabriel Marangoni
W
Pts: 2x0
ADCC
66KG
R1
2015
7981

Tom Barlow

W
Inside heel hook
Polaris 2
70KG
SPF
2015
8118

Michael Wacker

W
Pts: 13x0
NoGi Pan Ams
70KG
4F
2015
8120

Mayko Araujo

Mayko Araujo
W
Choke from back
NoGi Pan Ams
70KG
SF
2015
8147

Rodrigo Freitas

Rodrigo Freitas
W
Referee Decision
NoGi Pan Ams
ABS
4F
2015
8346

Geoffrey Villareal

W
Choke from Back
NoGi Worlds
67KG
8F
2015
8351

Isaque Paiva

Isaque Paiva
W
Pts: 15x10
NoGi Worlds
67KG
4F
2015
8477

Paulo Silva

W
N/A
IBJJF NY Pro
70KG
SF
2015
9398

Darson Hemmings

Darson Hemmings
W
Pts: 4x4, Adv
NY Spring Open
76KG
SF
2016
9400

Masahiro Iwasaki

Masahiro Iwasaki
W
Pts: 2x0
NY Spring Open
76KG
F
2016
9494

Wanki Chae

Wanki Chae
W
Pts: 4x4, Adv
World Pro
69KG
R1
2016
9841

Brian Stuebner

W
Choke from back
Respect Pro
65KG
SF
2016
9842

Gabriel Martins

W
Choke from back
Respect Pro
65KG
F
2016
10427

Felipe Simplicio

W
Ezekiel
Rollmore SPC
70KG
SPF
2016
10580

Vinicius Soares

W
Submission
NoGi Pan Ams
73KG
SF
2016
10581

Rodrigo Freitas

Rodrigo Freitas
W
Pts: 4x0
NoGi Pan Ams
73KG
F
2016
10819

Marcus Wilson

W
RNC
NoGi Worlds
73KG
R1
2016
11049

Bruno Frazatto

Bruno Frazatto
W
Pts: 4x2
NY BJJ Pro
70KG
SF
2016
11443

Wanki Chae

Wanki Chae
W
Pts: 5x2
European Open
70KG
8F
2017
11449

Tiago Bravo

Tiago Bravo
W
Pts: 4x2
European Open
70KG
4F
2017
11453

Isaque Paiva

Isaque Paiva
W
Pts: 10x8
European Open
70KG
SF
2017
11665

Samir Chantre

Samir Chantre
W
Referee Decision
F2W 25
N/A
SPF
2017
11807

Gabriel Goulart

Gabriel Goulart
W
Points
UAEJJF NY Pro
77KG
R1
2017
11810

Jomari Guarin

W
Points
UAEJJF NY Pro
77KG
4F
2017
11812

Alex Oliveira

W
Points
UAEJJF NY Pro
77KG
SF
2017
11820

Johnny Tama

Johnny Tama
W
Submission
UAEJJF NY Pro
U77KG
SF
2017
11821

Francisco Tavares

W
Submission
UAEJJF NY Pro
U77KG
F
2017
12248

Osvaldo Moizinho

Osvaldo Moizinho
W
Referee Decision
F2W Pro 30
70KG
SPF
2017
12282

Juan Galarza

W
N/A
NY Spring No-Gi
73KG
RR
2017
12283

Joao Alves

W
Pts: 2x2, Adv
NY Spring No-Gi
73KG
F
2017
12288

Nicolas Penzer

W
RNC
NY Spring No-Gi
ABS
SF
2017
12289

Aaron Johnson

Aaron Johnson
W
Points
NY Spring No-Gi
ABS
F
2017
12505

Daisuke Shiraki

W
Pts: 2x0
World Pro
69KG
4F
2017
12507

Isaac Doederlein

Isaac Doederlein
W
Pts: 2x2, Adv
World Pro
69KG
SF
2017
12511

Tiago Bravo

Tiago Bravo
W
Pts: 8x0
World Pro
69KG
F
2017
12953

Italo Lins

Italo Lins
W
Pts: 9x4
World Champ.
70KG
8F
2017
12956

Osvaldo Moizinho

Osvaldo Moizinho
W
Pts: 6x6
World Champ.
70KG
4F
2017
13140

Dustin Akbari

W
Armbar
F2W Pro 38
75KG
SPF
2017
13295

Wallace Santos

W
Referee Decision
FIVE Super League
70KG
4F
2017
13298

Leo Saggioro

Leo Saggioro
W
Referee Decision
FIVE Super League
70KG
SF
2017
13301

Jamil Hill-Taylor

Jamil Hill-Taylor
W
Referee Decision
FIVE Super League
70KG
F
2017
13388

Y. Kakizawa

W
N/A
Boston SM. Open
76KG
SF
2017
13389

Alexandre Molinaro

Alexandre Molinaro
W
N/A
Boston SM. Open
76KG
F
2017
13396

Alexandre Oliveira

W
N/A
Boston SM. Open
ABS
SF
2017
13553

Athaide Junior

W
N/A
Washington Open
76KG
SF
2017
13555

Jamil Hill-Taylor

Jamil Hill-Taylor
W
Points
Washington Open
76KG
F
2017
13610

Thiago Macedo

Thiago Macedo
W
Choke from back
San Diego Pro
70KG
SF
2017
13612

Hiago George

Hiago George
W
Pts: 2x0
San Diego Pro
70KG
F
2017
13811

Silvio Duran

Silvio Duran
W
Choke
Atlanta SM Open
70KG
F
2017
13825

Breno Bittencourt

Breno Bittencourt
W
Points
Atlanta SM Open
ABS
SF
2017
13850

Nicolas Renier

W
Short choke
No Gi Pan Am.
67KG
SF
2017
13852

Jamil Hill-Taylor

Jamil Hill-Taylor
W
Pts: 2x0
No Gi Pan Am.
67KG
F
2017
14021

Justin Rader

Justin Rader
W
Referee Decision
F2W Pro 51
70KG
SPF
2017
14397

Enrico Cocco

Enrico Cocco
D
---
Kasai Pro
70KG
RR
2017
14409

Garry Tonon

Garry Tonon
W
Pts: 6x4
Kasai Pro
70KG
3RD
2017
14476

Brandon Walensky

Brandon Walensky
W
Short choke
NoGi Worlds
67KG
R1
2017
14480

Thiago Augusto

W
Short choke
NoGi Worlds
67KG
4F
2017
14690

Sergio Calderon

Sergio Calderon
W
Submission
European Open
70KG
R1
2018
14693

Brian Mahecha

Brian Mahecha
W
Choke from back
European Open
70KG
4F
2018
14697

Isaque Paiva

Isaque Paiva
W
Pts: 7x6
European Open
70KG
SF
2018
14825

Dainis Hu

W
Choke from back
Atlanta W. Open
76KG
4F
2018
14829

Kyle Briere

W
N/A
Atlanta W. Open
76KG
SF
2018
14830

Gilson Nunes

Gilson Nunes
W
Pts: 4x4, Adv
Atlanta W. Open
76KG
F
2018
14984

Athos Miranda

W
N/A
Continental Pro
77KG
RR
2018
14986

Alexandre Molinaro

Alexandre Molinaro
W
Choke from back
Continental Pro
77KG
RR
2018
15160

Joe Scovel

W
Pts: 11x2
Pan American
70KG
8F
2018
15165

AJ Agazarm

AJ Agazarm
W
Pts: 0x0, Adv
Pan American
70KG
4F
2018
15168

Osvaldo Moizinho

Osvaldo Moizinho
W
Pts: 2x2, Adv
Pan American
70KG
SF
2018
15169

Jamil Hill-Taylor

Jamil Hill-Taylor
W
Pts: 2x2, Adv
Pan American
70KG
F
2018
15357

John Lawrence

W
Choke from back
Chicago Sp. Open
76KG
4F
2018
15359

Marcelo Costa

W
Points
Chicago Sp. Open
76KG
SF
2018
15361

Alexandre Molinaro

Alexandre Molinaro
W
Points
Chicago Sp. Open
76KG
F
2018
15542

Cesar Cardoso

W
Points
Washington SPO
76KG
SF
2018
15543

Johnny Tama

Johnny Tama
W
Points
Washington SPO
76KG
F
2018
15661

Tiago Ribeiro

W
N/A
Boston Sp. Open
70KG
SF
2018
15662

Matheus Gonzaga

Matheus Gonzaga
W
Points
Boston Sp. Open
70KG
F
2018
15676

Josh Presley

W
N/A
Boston Sp. Open
ABS
4F
2018
15677

Cesar Casamajo

W
N/A
Boston Sp. Open
ABS
SF
2018
15678

Rodrigo Freitas

Rodrigo Freitas
W
Points
Boston Sp. Open
ABS
F
2018
15800

Tiago Bravo

Tiago Bravo
W
Pts: 2x0
King of Mats
69KG
RR
2018
15805

Thiago Barreto

Thiago Barreto
W
Pts: 0x0, Adv
King of Mats
69KG
RR
2018
15810

Wanki Chae

Wanki Chae
W
Pts: 13x2
King of Mats
69KG
RR
2018
15813

Isaque Paiva

Isaque Paiva
W
Pts: 8x6
King of Mats
69KG
SF
2018
15890

Abdullah Nabas

W
Submission
World Pro
69KG
4F
2018
15892

Krzysztof Flak

W
Submission
World Pro
69KG
SF
2018
15966

Richard Duarte

W
Choke from back
Brasileiro
70KG
R1
2018
15968

Raphael Cadena

W
Bow and arrow
Brasileiro
70KG
4F
2018
15972

Isaque Paiva

Isaque Paiva
W
Points
Brasileiro
70KG
SF
2018
16223

Silvio Duran

Silvio Duran
W
Pts: 9x0
World Champ.
70KG
R2
2018
16786

Pedro Fernandes

W
N/A
Boston SM. Open
76KG
SF
2018
16787

Felipe Simplicio

W
Choke from back
Boston SM. Open
76KG
F
2018
16792

Rodolfo Neves

W
N/A
Boston SM. Open
ABS
SF
2018
16794

Diego Sampaio

W
Pts: 4x2
Boston SM. Open
ABS
F
2018
16985

Eric Ingram

W
Choke from back
Las Vegas Open
76KG
4F
2018
16989

Alexandre Molinaro

Alexandre Molinaro
W
Pts: 10x0
Las Vegas Open
76KG
SF
2018
17014

Rafael Domngos

W
Points
LV NG Open
73KG
4F
2018
17015

Paulo Silva

W
N/A
LV NG Open
73KG
SF
2018
17017

Alexandre Molinaro

Alexandre Molinaro
W
Points
LV NG Open
73KG
F
2018
17081

Diego Bispo

Diego Bispo
W
Choke from back
Washington SU.O.
76KG
F
2018
17120

Steven Barrere

W
Pts: 22x0
No Gi Pan Am.
73KG
8F
2018
17122

Jeff Cummings

W
Referee Decision
No Gi Pan Am.
73KG
4F
2018
17126

Matheus Gonzaga

Matheus Gonzaga
W
Pts: 0x0, Adv
No Gi Pan Am.
73KG
SF
2018
17128

AJ Agazarm

AJ Agazarm
W
Pts: 9x0
No Gi Pan Am.
73KG
F
2018
17257

Rafael Mansur

Rafael Mansur
W
Referee Decision
Grand Slam LA
69KG
4F
2018
17261

Thiago Macedo

Thiago Macedo
W
Pts: 0x0, Adv
Grand Slam LA
69KG
SF
2018
17262

Paulo Miyao

Paulo Miyao
W
Pts: 2x0
Grand Slam LA
69KG
F
2018
17542

Kevin Mahecha

Kevin Mahecha
W
Choke from back
Miami Fall Open
76KG
SF
2018
17544

Brian Mahecha

Brian Mahecha
W
Toe hold
Miami Fall Open
76KG
F
2018
17847

Ethan Crelinsten

W
Pts: 9x2
Kasai Pro 4
65KG
R1
2018
17851

Kim Terra

Kim Terra
W
Pts: 8x0
Kasai Pro 4
65KG
R2
2018
17855

Paulo Miyao

Paulo Miyao
W
Pts: 3x2
Kasai Pro 4
65KG
F
2018
18227

Masahiro Iwasaki

Masahiro Iwasaki
W
Pts: 0x0, Adv
NoGi Worlds
73KG
R1
2018
18236

Daniel Seth

W
Pts: 10x2
NoGi Worlds
73KG
4F
2018
18239

Rodrigo Freitas

Rodrigo Freitas
W
Pts: 11x0
NoGi Worlds
73KG
SF
2018
18240

Marcio Andre

Marcio Andre
W
N/A
NoGi Worlds
73KG
F
2018
18502

Leon Larman

W
Choke
European Open
76KG
R1
2019
18506

Lars Friberg

W
Points
European Open
76KG
4F
2019
18820

Enrique Galarza

W
Pts: 5x0
US Continental
77KG
SF
2019
19463

Steven Barerre

W
N/A
Boston Sp. Open
76KG
SF
2019
19465

Rodrigo Alonso

W
N/A
Boston Sp. Open
76KG
F
2019
20081

Felipe Linhares

Felipe Linhares
W
Pts: 2x2, Adv
World Champ.
70KG
R2
2019
Gianni Grippo v Vugner Silva

Gianni Grippo vs AJ Agazarm