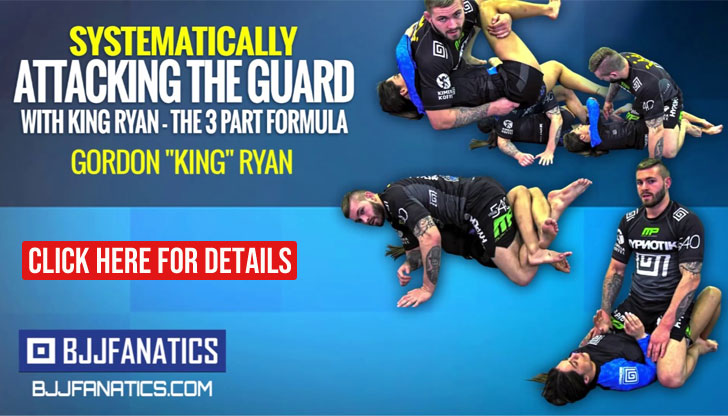 Gianni Grippo is widely regarded as one of the leading figures of the 'Berimbolo Generation' of Brazilian Jiu-Jitsu, having built that reputation in the lower belt divisions of the sport where he conquered 6 world titles (4 with the gi and 2 in no-gi). Grippo competed under Renzo Gracie's New York City academy up until the brown belt rank, switching to the neighboring Marcelo Garcia Academy (MGA-Alliance) who ultimately awarded Gianni his black belt in October 2013.
Gianni Grippo Jiu-Jitsu
Full Name: Gianni Paul Grippo
Nickname: N/A
Lineage: Carlos Gracie > Helio Gracie > Rolls Gracie > Romero Cavalcanti > Fabio Gurgel > Marcelo Garcia > Gianni Grippo
Main Achievements:
1st Place IBJJF World Championship NOGI (2018 / 2021)
1st Place IBJJF Pans Championship NOGI (2023 / 2021 / 2018 / 2017)
1st Place IBJJF Pans Championship (2018 / 2015 / 2014)
1st Place Kasai Pro 4 Grand Prix (2018)
1st Place FIVE Super-League (2017)
1st Place UAEJJF Abu Dhabi Pro (2017 / 2015)
2nd Place UAEJJF Abu Dhabi Pro (2018)
2nd Place IBJJF European Open (2017)
3rd Place IBJJF World Championship (2017)
3rd Place IBJJF European Open (2019)
3rd Place IBJJF World Championship NOGI (2015)
3rd Place IBJJF Pans Championship NOGI (2020)
Main Achievements (Colored Belts):
1st Place IBJJF Pan Championship (2012 brown, 2011 purple)
1st Place IBJJF Pan Championship NOGI (2013 / 2012 brown)
1st Place IBJJF World Championship (2013 / 2012 brown, 2011 purple, 2009 blue)
1st Place IBJJF World Championship NOGI (2011 purple, 2007 blue)
Favorite Position/Technique: Berimbolo, Leg Drag Guardpass
Weight Division: Peso Pena (70kg/154lbs)
Team/Association: Alliance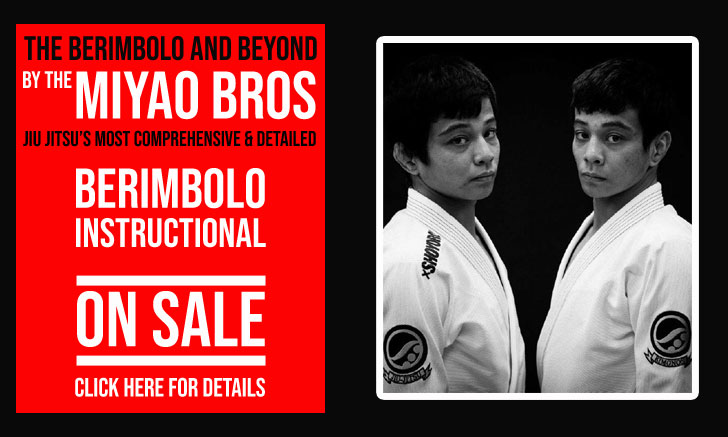 Gianni Grippo Biography
Gianni Grippo was born on March 21, 1992, growing up in the New York area. From a very young age, Grippo was signed on to numerous sports in a competitive environment – actions strongly influenced by his father, a former triathlete. Before discovering Jiu-Jitsu, Grippo was an accomplished junior swimmer with a great track record, making it to the Junior Olympics for his team three years in a row, he also made it to his team's varsity roster in his freshman year of high school. But Grippo's athletic prowess did not stop at 'pure sports', he also competed in boxing with several amateur bouts under his gloves.
Jiu-Jitsu appeared in Gianni's life through his father, who first heard about Renzo Gracie's gym through a friend. The novelty factor of Jiu-Jitsu lit some fire under Gianni, who fell in love with grappling from his first class, a class led by Magno Gama of RGA.
The Grippo family was very supportive of Gianni's Jiu-Jitsu activity and commuted daily to Manhattan so their son could have the best training possible in the area. Grappling remained as a secondary hobby (swimming being the first) until the family traveled to Brazil, for the Jiu-Jitsu World Championship of 2004. There, after watching Ronaldo Souza beat Roger Gracie in one of the most epic open weight finals of that year, Grippo decided he wanted to become a professional fighter and relinquished swimming.
With a very competitive personality, a hard-working mentality, and genetic sporting ability, Grippo quickly became a big name in the US national circuit at the lower belts, carrying the RGA flag high, winning almost every major competition in Jiu Jitsu's calendar. But as Gianni advanced in the belt system, he started seeking more sport-specific training. training that (arguably) the Renzo Gracie Academy – an academy with a strong MMA/No Gi focus, could not provide. This ultimately led Grippo to move to the Alliance Academy of Marcelo Garcia. The spit at the time was taken very harshly by many in the Jiu-Jitsu community, especially those close to Renzo Gracie such as Rafael Correa and Garry Tonon who voiced their opinion. It was also mentioned that Gianni announced the switch via social media and no one at the gym knew of the decision, this happened during March 2012.
Controversy aside, Gianni's choice to move to a more Brazilian Jiu-Jitsu sporting-orientated academy raised his profile and the wins continued happening for Gianni who received his black belt on the 1st of October 2013. His victory at the Pan American Championship in 2014, only a few months after receiving the rank, cemented his name as one of the top competitors of his generation.
Gianni Grippo Grappling Record
238 WINS
BY POINTS


BY ADVANTAGES




BY SUBMISSION




BY DECISION




BY PENALTIES




BY EBI/OT



75 SUBMISSIONS WINS
#214eb8
Choke from back
31
23
#224aba
Bow and arrow
4
3
#bf1f6c
Inside heel hook
3
2
#039a1f
Shoulder lock
1
1
71 LOSSES
BY POINTS


BY ADVANTAGES




BY SUBMISSION




BY DECISION




BY PENALTIES




BY EBI/OT



7 SUBMISSIONS LOSSES
#86e620
Choke from back
14
1
#5AD3D1
Arm in Ezekiel
14
1
Gianni Grippo Fight History
ID
Opponent
W/L
Method
Competition
Weight
Stage
Year
5249

Rafael Mendes

Rafael Mendes
L
Pts: 5x0
European
70KG
SF
2014
5494

Leo Saggioro

Leo Saggioro
L
Referee Decision
WP Montreal
70KG
F
2014
5504

Otavio Sousa

Otavio Sousa
L
Pts: 0x0, Adv
WP Montreal
ABS
SF
2014
5585

M. Andre

D
---
Copa Podio
77KG
GP
2014
5592

Gilbert Burns

Gilbert Burns
L
Armbar
Copa Podio
77KG
GP
2014
5599

Fernando Vieira

Fernando Vieira
D
---
Copa Podio
77KG
GP
2014
5647

Leo Saggioro

Leo Saggioro
L
Adv
World Pro.
70KG
SF
2014
5769

Rafael Mendes

Rafael Mendes
L
Choke from back
World Champ.
70KG
4F
2014
5904

Osvaldo Moizinho

Osvaldo Moizinho
L
Referee Decision
SF Open
ABS
SF
2014
5971

Osvaldo Moizinho

Osvaldo Moizinho
L
Pts: 2x2, Adv
No Gi Pan Am.
70KG
SF
2014
5993

Jackson Sousa

Jackson Sousa
L
Pts: 2x0
No Gi Pan Am.
ABS
SF
2014
6028

Osvaldo Moizinho

Osvaldo Moizinho
L
Referee Decision
NoGi Worlds
67KG
SF
2014
6076

Augusto Mendes

Augusto Mendes
L
Referee Decision
World Expo
ABS
SPF
2014
6082

Samir Chantre

Samir Chantre
L
Adv
Las Vegas Open
70KG
F
2014
6110

Joao Miyao

Joao Miyao
L
Pts: 6x4
NYC Pro
70KG
F
2014
6189

Joao Miyao

Joao Miyao
L
Pen
Copa Podio
70KG
SPF
2014
6541

Marcio Andre

Marcio Andre
L
Adv
European
70KG
F
2015
6731

Magid Hage

L
Referee Decision
SF Open
ABS
SF
2015
7013

Paulo Miyao

Paulo Miyao
L
Adv
NY Spring Open
70KG
F
2015
7288

Paulo Miyao

Paulo Miyao
L
Pts: 9x2
Boston Spring Open
70KG
F
2015
7964

Rubens Charles

Rubens Charles
L
Pts: 3x0
ADCC
66KG
4F
2015
8175

Paulo Miyao

Paulo Miyao
L
Referee Decision
NoGi Pan Ams
70KG
F
2015
8202

Garry Tonon

Garry Tonon
L
Pts: 6x6, Adv
NoGi Pan Ams
ABS
SF
2015
8408

Augusto Mendes

Augusto Mendes
L
Pts: 2x0
NoGi Worlds
67KG
SF
2015
8531

Kim Terra

Kim Terra
L
Referee Decision
IBJJF NY Pro
70KG
F
2015
9409

Bruno Frazatto

Bruno Frazatto
D
---
Polaris 3
70KG
SPF
2016
9573

Rafael Mansur

Rafael Mansur
L
Pts: 0x0, Adv
World Pro
69KG
8F
2016
9937

Hiago George

Hiago George
L
Pts: 4x0
World Champ.
64KG
4F
2016
10905

Marcio Andre

Marcio Andre
L
Pts: 2x2, Adv
NoGi Worlds
73KG
4F
2016
11129

Joao Miyao

Joao Miyao
L
Pts: 2x0
NY BJJ Pro
70KG
F
2016
11561

Rubens Charles

Rubens Charles
L
Pts: 5x0
European Open
70KG
F
2017
12133

Jamil Hill-Taylor

Jamil Hill-Taylor
L
Referee Decision
Pan American
70KG
8F
2017
13100

Leo Saggioro

Leo Saggioro
L
Referee Decision
World Champ.
70KG
SF
2017
13547

Keenan Cornelius

Keenan Cornelius
L
Armbar
Boston SM. Open
ABS
F
2017
13980

Horlando Monteiro

Horlando Monteiro
L
Referee Decision
Atlanta SM Open
ABS
F
2017
14029

Josh Bacallao

L
Pts: 0x0, Adv
No Gi Pan Am.
ABS
4F
2017
14402

Kevin Mahecha

Kevin Mahecha
L
Pts: 6x6, Adv
BJJ NY Pro
70KG
4F
2017
14581

Celso Vinicius

Celso Vinicius
D
---
Kasai Pro
70KG
RR
2017
14585

Edwin Ocasio

D
---
Kasai Pro
70KG
RR
2017
14661

Pablo Mantovani

Pablo Mantovani
L
Pts: 2x0
NoGi Worlds
67KG
SF
2017
14909

Marcio Andre

Marcio Andre
L
Pts: 4x2
European Open
70KG
F
2018
16028

Celso Vinicius

Celso Vinicius
L
Pts: 0x0, Adv
King of Mats
69KG
RR
2018
16048

Leo Saggioro

Leo Saggioro
L
Referee Decision
King of Mats
69KG
F
2018
16135

Paulo Miyao

Paulo Miyao
L
Pts: 2x2, Adv
World Pro
69KG
F
2018
16215

Rafael Mansur

Rafael Mansur
L
Referee Decision
Brasileiro
70KG
F
2018
16478

Osvaldo Moizinho

Osvaldo Moizinho
L
Pts: 4x2
World Champ.
70KG
4F
2018
17233

Jon Calestine

Jon Calestine
L
Referee Decision
Kasai Pro 3
68KG
SPF
2018
18203

Augusto Mendes

Augusto Mendes
D
---
Kasai Pro 4
65KG
R3
2018
18428

Ross Nicholls

Ross Nicholls
L
Referee Decision
GrappleFest 3
80KG
SPF
2018
18901

Levi Jones

Levi Jones
L
Pts: 4x2
European Open
76KG
SF
2019
20864

Edwin Najmi

Edwin Najmi
L
Points
Third Coast
75KG
SPF
2019
21423

Richar Nogueira

Richar Nogueira
L
Pts: 6x4
Las Vegas Open
70KG
SF
2019
21570

Emilio Hernandez

Emilio Hernandez
L
Pts: 2x0
No Gi Pan Am.
67KG
SF
2019
21870

Richard Alarcon

Richard Alarcon
L
Pts: 4x0
ADCC
66KG
R1
2019
23076

Gabriel Sousa

Gabriel Sousa
L
Pts: 6x4
European Open
70KG
R1
2020
23237

Pablo Lavaselli

Pablo Lavaselli
L
Referee Decision
Atlanta WO
76KG
F
2020
23251

Max Gimenis

Max Gimenis
L
Arm in Ezekiel
Atlanta WO
ABS
F
2020
23443

Angelo Claiborne

Angelo Claiborne
L
Adv
Miami WO
ABS
4F
2020
23979

Samuel Nagai

Samuel Nagai
L
Referee Decision
F2W 153
70KG
SPF
2020
24146

Thiago Macedo

Thiago Macedo
L
Pts: 4x0
Pan American
70KG
4F
2020
24458

Gabriel Sousa

Gabriel Sousa
L
Referee Decision
No Gi Pan Am.
67KG
SF
2020
25192

Richar Nogueira

Richar Nogueira
L
Pts: 2x0
Dallas Open
70KG
F
2021
25590

Andy Murasaki

Andy Murasaki
L
Triangle
EUG 1
70KG
SF
2021
26265

Kevin Mahecha

Kevin Mahecha
L
Referee Decision
Miami Open
76KG
SF
2021
26273

Thiago Cintra

L
Points
Miami Open
ABS
SF
2021
28707

Diego Oliveira

Diego Oliveira
L
Referee Decision
EUG NoGi
70KG
F
2021
28809

Keith Krikorian

Keith Krikorian
L
RNC
ADCC EC Trials
66KG
SF
2021
29093

Stephen Martinez

L
Points
JJ CON NG
ABS
F
2021
29806

Mauricio Gomez

L
Referee Decision
F2W 191
76KG
SPF
2022
30894

Kieran Kichuk

Kieran Kichuk
L
EBI/OT
Emerald City
70KG
SF
2022
31525

Josh Cisneros

Josh Cisneros
L
Kneebar
ADCC WC Trials
66KG
SF
2022
35511

Adam Benayoun

Adam Benayoun
L
Pts: 8x8, Adv
NoGi Pan
67KG
SF
2022
36531

Yuta Shimada

Yuta Shimada
L
Pts: 6x6, Adv
N. Haven FO
70KG
F
2022
36764

Michael Perez

Michael Perez
L
Pts: 2x0
NoGi Worlds
ABS
8F
2022
37841

Gabriel Sousa

Gabriel Sousa
L
Points
Toro Cup
70KG
F
2023
41764

Felipe Cesar

Felipe Cesar
L
Pts: 6x0
NYC NGO
ABS
SF
2023
43519

Dorian Olivarez

L
Pts: 0x0, Pen
ADCC ECTrials
66KG
R4
2023
5248

Unknown

W
Choke from back
European
70KG
4F
2014
5340

Zachary Adamson

W
Points
Pan American
70KG
R1
2014
5349

Isaque Paiva

Isaque Paiva
W
Pts: 5x0
Pan American
70KG
4F
2014
5352

Samir Chantre

Samir Chantre
W
Pts: 2x0
Pan American
70KG
SF
2014
5439

Steven Barrett

W
Cross choke
NY Summer Op.
ABS
4F
2014
5441

Eliot Kelly

Eliot Kelly
W
Pts: 11x2
NY Summer Op.
ABS
SF
2014
5442

Rodrigo Freitas

Rodrigo Freitas
W
Referee Decision
NY Summer Op.
ABS
F
2014
5444

Steven Barnett

W
Choke from back
NY Summer Op.
76KG
SF
2014
5445

Rodrigo Freitas

Rodrigo Freitas
W
N/A
NY Summer Op.
76KG
F
2014
5447

D. Hemmings

W
Pts: 2x0
FIVE
70KG
SPF
2014
5508

Tiago Almeida

W
N/A
NY Spring Open
ABS
SF
2014
5510

AJ Agazarm

AJ Agazarm
W
Pts: 4x0
NY Spring Open
ABS
F
2014
5601

Victor Silverio

Victor Silverio
D
---
Copa Podio
77KG
GP
2014
5644

Osvaldo Moizinho

Osvaldo Moizinho
W
Pts: 2x0
World Pro.
70KG
R1
2014
5649

S. Franceschini

W
Armbar
World Pro.
70KG
3PLC
2014
5758

S. Franceschini

W
Points
World Champ.
70KG
RDS
2014
5761

Vugner Silva

W
Choke from back
World Champ.
70KG
RDS
2014
5903

Osvaldo Moizinho

Osvaldo Moizinho
W
Pts: 2x0
SF Open
70KG
F
2014
5987

Garry Tonon

Garry Tonon
W
Pts: 6x4
No Gi Pan Am.
ABS
R1
2014
5989

Mauro Santiago

W
Pts: 0x0, Adv
No Gi Pan Am.
ABS
4F
2014
6025

Yukito iosada

W
Pts: 5x0
NoGi Worlds
67KG
4F
2014
6080

Vitor Paschoal

W
Points
Las Vegas Open
70KG
SF
2014
6084

Nathan Mendelsohn

Nathan Mendelsohn
W
Points
Las Vegas Open
ABS
SF
2014
6085

Ranieri Paiva

W
N/A
Las Vegas Open
ABS
F
2014
6107

Jonathan Thomas

Jonathan Thomas
W
Referee Decision
NYC Pro
70KG
4F
2014
6108

Osvaldo Moizinho

Osvaldo Moizinho
W
Referee Decision
NYC Pro
70KG
SF
2014
6538

Guilherme Neves

W
Bow and arrow
European
70KG
4F
2015
6540

Guilherme Neves

W
Bow and arrow
European
70KG
SF
2015
6730

Darragh OConaill

Darragh OConaill
W
Points
SF Open
ABS
4F
2015
6734

Rodrigo Freitas

Rodrigo Freitas
W
Pts: 6x4
SF Open
76KG
F
2015
6797

Mayko Borges

W
Choke from back
Pan American
70KG
4F
2015
6800

Osvaldo Moizinho

Osvaldo Moizinho
W
Pts: 6x4
Pan American
70KG
F
2015
7011

Brian Mahecha

Brian Mahecha
W
Points
NY Spring Open
70KG
SF
2015
7095

Isaque Paiva

Isaque Paiva
W
Pts: 0x0, Adv
World Pro
65KG
F
2015
7428

Leo Saggioro

Leo Saggioro
W
Referee Decision
World Champ.
70Kg
4F
2015
7959

Gabriel Marangoni

Gabriel Marangoni
W
Pts: 2x0
ADCC
66KG
R1
2015
8034

Tom Barlow

W
Inside heel hook
Polaris 2
70KG
SPF
2015
8171

Michael Wacker

W
Pts: 13x0
NoGi Pan Ams
70KG
4F
2015
8173

Mayko Araujo

Mayko Araujo
W
Choke from back
NoGi Pan Ams
70KG
SF
2015
8200

Rodrigo Freitas

Rodrigo Freitas
W
Referee Decision
NoGi Pan Ams
ABS
4F
2015
8399

Geoffrey Villareal

W
Choke from Back
NoGi Worlds
67KG
8F
2015
8404

Isaque Paiva

Isaque Paiva
W
Pts: 15x10
NoGi Worlds
67KG
4F
2015
8530

Paulo Silva

W
N/A
IBJJF NY Pro
70KG
SF
2015
9467

Darson Hemmings

Darson Hemmings
W
Pts: 4x4, Adv
NY Spring Open
76KG
SF
2016
9469

Masahiro Iwasaki

Masahiro Iwasaki
W
Pts: 2x0
NY Spring Open
76KG
F
2016
9564

Wanki Chae

Wanki Chae
W
Pts: 4x4, Adv
World Pro
69KG
R1
2016
9911

Brian Stuebner

W
Choke from back
Respect Pro
65KG
SF
2016
9912

Gabriel Martins

W
Choke from back
Respect Pro
65KG
F
2016
9931

Jordy Peute

W
Armbar
World Champ.
64KG
R2
2016
10503

Felipe Simplicio

W
Ezekiel
Rollmore SPC
70KG
SPF
2016
10656

Vinicius Soares

W
Submission
NoGi Pan Ams
73KG
SF
2016
10657

Rodrigo Freitas

Rodrigo Freitas
W
Pts: 4x0
NoGi Pan Ams
73KG
F
2016
10897

Marcus Wilson

W
RNC
NoGi Worlds
73KG
R1
2016
11127

Bruno Frazatto

Bruno Frazatto
W
Pts: 4x2
NY BJJ Pro
70KG
SF
2016
11549

Wanki Chae

Wanki Chae
W
Pts: 5x2
European Open
70KG
8F
2017
11555

Tiago Bravo

Tiago Bravo
W
Pts: 4x2
European Open
70KG
4F
2017
11559

Isaque Paiva

Isaque Paiva
W
Pts: 10x8
European Open
70KG
SF
2017
11777

Samir Chantre

Samir Chantre
W
Referee Decision
F2W 25
N/A
SPF
2017
11930

Gabriel Goulart

Gabriel Goulart
W
Points
UAEJJF NY Pro
77KG
R1
2017
11933

Jomari Guarin

W
Points
UAEJJF NY Pro
77KG
4F
2017
11935

Alex Oliveira

W
Points
UAEJJF NY Pro
77KG
SF
2017
11943

Johnny Tama

Johnny Tama
W
Submission
UAEJJF NY Pro
U77KG
SF
2017
11944

Francisco Tavares

W
Submission
UAEJJF NY Pro
U77KG
F
2017
12375

Osvaldo Moizinho

Osvaldo Moizinho
W
Referee Decision
F2W 30
70KG
SPF
2017
12409

Juan Galarza

W
N/A
NY Spring No-Gi
73KG
RR
2017
12410

Joao Alves

W
Pts: 2x2, Adv
NY Spring No-Gi
73KG
F
2017
12415

Nicolas Penzer

W
RNC
NY Spring No-Gi
ABS
SF
2017
12416

Tex Johnson

Tex Johnson
W
Points
NY Spring No-Gi
ABS
F
2017
12638

Daisuke Shiraki

W
Pts: 2x0
World Pro
69KG
4F
2017
12640

Isaac Doederlein

Isaac Doederlein
W
Pts: 2x2, Adv
World Pro
69KG
SF
2017
12644

Tiago Bravo

Tiago Bravo
W
Pts: 8x0
World Pro
69KG
F
2017
13095

Italo Lins

Italo Lins
W
Pts: 9x4
World Champ.
70KG
8F
2017
13098

Osvaldo Moizinho

Osvaldo Moizinho
W
Pts: 6x6
World Champ.
70KG
4F
2017
13285

Dustin Akbari

W
Armbar
F2W 38
75KG
SPF
2017
13445

Wallace Santos

W
Referee Decision
FIVE Super League
70KG
4F
2017
13448

Leo Saggioro

Leo Saggioro
W
Referee Decision
FIVE Super League
70KG
SF
2017
13451

Jamil Hill-Taylor

Jamil Hill-Taylor
W
Referee Decision
FIVE Super League
70KG
F
2017
13538

Y. Kakizawa

W
N/A
Boston SM. Open
76KG
SF
2017
13539

Alexandre Molinaro

Alexandre Molinaro
W
N/A
Boston SM. Open
76KG
F
2017
13546

Alexandre Oliveira

W
N/A
Boston SM. Open
ABS
SF
2017
13707

Athaide Junior

W
N/A
Washington Open
76KG
SF
2017
13709

Jamil Hill-Taylor

Jamil Hill-Taylor
W
Points
Washington Open
76KG
F
2017
13764

Thiago Macedo

Thiago Macedo
W
Choke from back
San Diego Pro
70KG
SF
2017
13766

Hiago George

Hiago George
W
Pts: 2x0
San Diego Pro
70KG
F
2017
13965

Silvio Duran

Silvio Duran
W
Choke
Atlanta SM Open
70KG
F
2017
13979

Breno Bittencourt

Breno Bittencourt
W
Points
Atlanta SM Open
ABS
SF
2017
14006

Nicolas Renier

W
Short choke
No Gi Pan Am.
67KG
SF
2017
14008

Jamil Hill-Taylor

Jamil Hill-Taylor
W
Pts: 2x0
No Gi Pan Am.
67KG
F
2017
14187

Justin Rader

Justin Rader
W
Referee Decision
F2W 51
70KG
SPF
2017
14576

Enrico Cocco

Enrico Cocco
D
---
Kasai Pro
70KG
RR
2017
14588

Garry Tonon

Garry Tonon
W
Pts: 6x4
Kasai Pro
70KG
3RD
2017
14656

Brandon Walensky

Brandon Walensky
W
Short choke
NoGi Worlds
67KG
R1
2017
14660

Thiago Augusto

W
Short choke
NoGi Worlds
67KG
4F
2017
14901

Sergio Calderon

Sergio Calderon
W
Submission
European Open
70KG
R1
2018
14904

Brian Mahecha

Brian Mahecha
W
Choke from back
European Open
70KG
4F
2018
14908

Isaque Paiva

Isaque Paiva
W
Pts: 7x6
European Open
70KG
SF
2018
15046

Dainis Hu

W
Choke from back
Atlanta W. Open
76KG
4F
2018
15050

Kyle Briere

W
N/A
Atlanta W. Open
76KG
SF
2018
15051

Gilson Nunes

Gilson Nunes
W
Pts: 4x4, Adv
Atlanta W. Open
76KG
F
2018
15205

Athos Miranda

W
N/A
Continental Pro
77KG
RR
2018
15207

Alexandre Molinaro

Alexandre Molinaro
W
Choke from back
Continental Pro
77KG
RR
2018
15380

Joe Scovel

W
Pts: 11x2
Pan American
70KG
8F
2018
15385

AJ Agazarm

AJ Agazarm
W
Pts: 0x0, Adv
Pan American
70KG
4F
2018
15388

Osvaldo Moizinho

Osvaldo Moizinho
W
Pts: 2x2, Adv
Pan American
70KG
SF
2018
15389

Jamil Hill-Taylor

Jamil Hill-Taylor
W
Pts: 2x2, Adv
Pan American
70KG
F
2018
15588

John Lawrence

W
Choke from back
Chicago Sp. Open
76KG
4F
2018
15590

Marcelo Costa

W
Points
Chicago Sp. Open
76KG
SF
2018
15592

Alexandre Molinaro

Alexandre Molinaro
W
Points
Chicago Sp. Open
76KG
F
2018
15773

Cesar Cardoso

W
Points
Washington SPO
76KG
SF
2018
15774

Johnny Tama

Johnny Tama
W
Points
Washington SPO
76KG
F
2018
15895

Tiago Ribeiro

W
N/A
Boston Sp. Open
70KG
SF
2018
15896

Matheus Gonzaga

Matheus Gonzaga
W
Points
Boston Sp. Open
70KG
F
2018
15910

Josh Presley

W
N/A
Boston Sp. Open
ABS
4F
2018
15911

Cesar Casamajo

W
N/A
Boston Sp. Open
ABS
SF
2018
15912

Rodrigo Freitas

Rodrigo Freitas
W
Points
Boston Sp. Open
ABS
F
2018
16034

Tiago Bravo

Tiago Bravo
W
Pts: 2x0
King of Mats
69KG
RR
2018
16039

Thiago Barreto

Thiago Barreto
W
Pts: 0x0, Adv
King of Mats
69KG
RR
2018
16044

Wanki Chae

Wanki Chae
W
Pts: 13x2
King of Mats
69KG
RR
2018
16047

Isaque Paiva

Isaque Paiva
W
Pts: 8x6
King of Mats
69KG
SF
2018
16132

Abdullah Nabas

W
Submission
World Pro
69KG
4F
2018
16134

Krzysztof Flak

W
Submission
World Pro
69KG
SF
2018
16208

Richard Duarte

W
Choke from back
Brasileiro
70KG
R1
2018
16210

Raphael Cadena

W
Bow and arrow
Brasileiro
70KG
4F
2018
16214

Isaque Paiva

Isaque Paiva
W
Points
Brasileiro
70KG
SF
2018
16471

Silvio Duran

Silvio Duran
W
Pts: 9x0
World Champ.
70KG
R2
2018
17054

Pedro Fernandes

W
N/A
Boston SMO
76KG
SF
2018
17055

Felipe Simplicio

W
Choke from back
Boston SMO
76KG
F
2018
17061

Rodolfo Neves

W
N/A
Boston SMO
ABS
SF
2018
17063

Diego Sampaio

W
Pts: 4x2
Boston SMO
ABS
F
2018
17268

Eric Ingram

W
Choke from back
Las Vegas Open
76KG
4F
2018
17272

Alexandre Molinaro

Alexandre Molinaro
W
Pts: 10x0
Las Vegas Open
76KG
SF
2018
17297

Rafael Domngos

W
Points
LV NG Open
73KG
4F
2018
17298

Paulo Silva

W
N/A
LV NG Open
73KG
SF
2018
17300

Alexandre Molinaro

Alexandre Molinaro
W
Points
LV NG Open
73KG
F
2018
17379

Diego Bispo

Diego Bispo
W
Choke from back
Washington SU.O.
76KG
F
2018
17418

Steven Barrere

W
Pts: 22x0
No Gi Pan Am.
73KG
8F
2018
17420

Jeff Cummings

W
Referee Decision
No Gi Pan Am.
73KG
4F
2018
17424

Matheus Gonzaga

Matheus Gonzaga
W
Pts: 0x0, Adv
No Gi Pan Am.
73KG
SF
2018
17426

AJ Agazarm

AJ Agazarm
W
Pts: 9x0
No Gi Pan Am.
73KG
F
2018
17559

Rafael Mansur

Rafael Mansur
W
Referee Decision
Grand Slam LA
69KG
4F
2018
17563

Thiago Macedo

Thiago Macedo
W
Pts: 0x0, Adv
Grand Slam LA
69KG
SF
2018
17564

Paulo Miyao

Paulo Miyao
W
Pts: 2x0
Grand Slam LA
69KG
F
2018
17856

Kevin Mahecha

Kevin Mahecha
W
Choke from back
Miami FO
76KG
SF
2018
17858

Brian Mahecha

Brian Mahecha
W
Toe hold
Miami FO
76KG
F
2018
18196

Ethan Crelinsten

Ethan Crelinsten
W
Pts: 9x2
Kasai Pro 4
65KG
R1
2018
18200

Kim Terra

Kim Terra
W
Pts: 8x0
Kasai Pro 4
65KG
R2
2018
18204

Paulo Miyao

Paulo Miyao
W
Pts: 3x2
Kasai Pro 4
65KG
F
2018
18603

Masahiro Iwasaki

Masahiro Iwasaki
W
Pts: 0x0, Adv
NoGi Worlds
73KG
R1
2018
18613

Daniel Seth

W
Pts: 10x2
NoGi Worlds
73KG
4F
2018
18616

Rodrigo Freitas

Rodrigo Freitas
W
Pts: 11x0
NoGi Worlds
73KG
SF
2018
18617

Marcio Andre

Marcio Andre
W
RNC
NoGi Worlds
73KG
F
2018
18896

Leon Larman

Leon Larman
W
Choke
European Open
76KG
R2
2019
18900

Lars Friberg

W
Points
European Open
76KG
4F
2019
19255

Enrique Galarza

W
Pts: 5x0
US Continental
77KG
SF
2019
19946

Steven Barerre

W
N/A
Boston Sp. Open
76KG
SF
2019
19948

Rodrigo Alonso

W
Choke from back
Boston Sp. Open
76KG
F
2019
20597

Felipe Linhares

Felipe Linhares
W
Pts: 2x2, Adv
World Champ.
70KG
R2
2019
21422

Emilio Hernandez

Emilio Hernandez
W
Pts: 8x2
Las Vegas Open
70KG
4F
2019
21462

Russel White

W
Submission
Las Vegas NGO
67KG
SF
2019
21464

Emilio Hernandez

Emilio Hernandez
W
RNC
Las Vegas NGO
67KG
F
2019
21568

Richard Alvarez

W
Katagatame
No Gi Pan Am.
67KG
4F
2019
23233

Charles Murdock

W
N/A
Atlanta WO
76KG
4F
2020
23236

Jeff Cummings

W
Points
Atlanta WO
76KG
SF
2020
23245

Angelo Claiborne

Angelo Claiborne
W
Points
Atlanta WO
ABS
R1
2020
23247

Joseph Watson

W
Points
Atlanta WO
ABS
4F
2020
23250

Brian Beaury

Brian Beaury
W
Points
Atlanta WO
ABS
SF
2020
23430

Andre Nagaishi

W
N/A
Miami WO
76KG
SF
2020
23431

Francis Quinn

W
Choke from back
Miami WO
76KG
F
2020
24138

Josh Murdock

W
Choke from back
Pan American
70KG
8F
2020
24428

Gabriel Silva

W
Pts: 13x0
Atlanta Open
70KG
SF
2020
24430

Emilio Hernandez

Emilio Hernandez
W
Choke from back
Atlanta Open
70KG
F
2020
24449

Edward Allen

W
RNC
No Gi Pan Am.
67KG
R1
2020
24453

Windson Ramos

W
Pts: 4x2
No Gi Pan Am.
67KG
4F
2020
25186

Edmaicon Silva

W
Choke from back
Dallas Open
70KG
4F
2021
25191

Brian Mahecha

Brian Mahecha
W
Pts: 8x6
Dallas Open
70KG
SF
2021
25225

Alexander Le

W
Armbar
Dallas NGO
73KG
4F
2021
25228

Thiago Abud

Thiago Abud
W
Pts: 8x2
Dallas NGO
73KG
SF
2021
25230

Ali Monfaradi

Ali Monfaradi
W
Pts: 4x2
Dallas NGO
73KG
F
2021
25405

Daniel Diniz

Daniel Diniz
W
Referee Decision
Orlando Open
70KG
SF
2021
25407

Danilo Moreira

Danilo Moreira
W
Referee Decision
Orlando Open
70KG
F
2021
25454

Luan Andrei

Luan Andrei
W
Short choke
Orlando NGO
73KG
SF
2021
25456

Mauricio Bobadilla

W
Pts: 12x0
Orlando NGO
73KG
F
2021
25589

Johnny Tama

Johnny Tama
W
Pts: 4x2
EUG 1
70KG
4F
2021
26111

Thiago Gaia

Thiago Gaia
W
Injury
NoGi Pan Am.
73KG
8F
2021
26116

Andrew Alexander

W
Katagatame
NoGi Pan Am.
73KG
4F
2021
26118

Deandre Corbe

Deandre Corbe
W
Pts: 8x2
NoGi Pan Am.
73KG
SF
2021
26120

Johnny Tama

Johnny Tama
W
Pts: 4x2
NoGi Pan Am.
73KG
F
2021
26262

Mauricio Gomez

W
Points
Miami Open
76KG
4F
2021
26270

Jorge Escudero

W
Points
Miami Open
ABS
4F
2021
26278

Damion Orlanday

W
Pts: 9x0
Miami NGO
73KG
4F
2021
26279

Orlando Castillo

W
Pts: 4x0
Miami NGO
73KG
SF
2021
26281

Mauricio Gomez

W
Pts: 10x2
Miami NGO
73KG
F
2021
26287

JZ Cavalcante

W
Pts: 10x0
Miami NGO
ABS
4F
2021
26289

Jorge Escudero

W
Pts: 2x2, Adv
Miami NGO
ABS
SF
2021
26290

Diego Ramalho

Diego Ramalho
W
Referee Decision
Miami NGO
ABS
F
2021
27204

Ellis Karadag

W
Inside heel hook
Emerald City
65KG
R1
2021
27210

Raul Rosas

W
EBI/OT
Emerald City
65KG
4F
2021
27213

Damien Anderson

W
EBI/OT
Emerald City
65KG
SF
2021
27214

Kennedy Maciel

Kennedy Maciel
W
EBI/OT
Emerald City
65KG
F
2021
27503

Samir Chantre

Samir Chantre
W
Referee Decision
F2W 182
70KG
SPF
2021
28252

Josh Murdock

W
Katagatame
NoGi Worlds
73KG
8F
2021
28255

Deandre Corbe

Deandre Corbe
W
Katagatame
NoGi Worlds
73KG
4F
2021
28258

Fabio Caloi

Fabio Caloi
W
Pts: 2x0
NoGi Worlds
73KG
SF
2021
28260

Lukete Silva

Lukete Silva
W
Katagatame
NoGi Worlds
73KG
F
2021
28701

Damion Anderson

W
Pts: 6x3
EUG NoGi
70KG
4F
2021
28706

Liam Hill

W
Pts: 13x2
EUG NoGi
70KG
SF
2021
28760

Ara Muradyan

W
Pts: 8x0
ADCC EC Trials
66KG
R1
2021
28771

Anthony Birchak

W
Short choke
ADCC EC Trials
66KG
R2
2021
28785

John Marsh

W
Short choke
ADCC EC Trials
66KG
R3
2021
28798

Isaac Cordova

W
Pts: 6x0
ADCC EC Trials
66KG
R4
2021
28806

Elijah Tagalog

W
Pts: 3x0
ADCC EC Trials
66KG
4F
2021
28812

Deandre Corbe

Deandre Corbe
W
Pts: 2x0
ADCC EC Trials
66KG
3RD
2021
29078

Anthony Yong

W
Armbar
JJ CON NG
73KG
4F
2021
29080

Andrew Alexander

W
Pts: 15x4
JJ CON NG
73KG
SF
2021
29082

Damion Oranday

Damion Oranday
W
Katagatame
JJ CON NG
73KG
F
2021
29089

Joao Marco

W
Pts: 4x2
JJ CON NG
ABS
4F
2021
30891

Jordan Holy

W
EBI/OT
Emerald City
70KG
4F
2022
31481

Joey Diehl

W
RNC
ADCC WC Trials
66KG
R1
2022
31497

Jason Arreola

W
RNC
ADCC WC Trials
66KG
R2
2022
31510

Dom Mejia

W
Referee Decision
ADCC WC Trials
66KG
R3
2022
31514

Pedro Serrano

Pedro Serrano
W
Kneebar
ADCC WC Trials
66KG
8F
2022
31520

Deandre Corbe

Deandre Corbe
W
Pts: 2x0
ADCC WC Trials
66KG
4F
2022
35503

Giovanni Marcelo

W
Katagatame
NoGi Pan
67KG
R1
2022
35509

Gustavo Estebam

W
Pts: 15x7
NoGi Pan
67KG
4F
2022
36530

Chris Kriebel

W
N/A
N. Haven FO
70KG
SF
2022
36546

Luan Gomes

W
Triangle
NHaven FNGO
67KG
SF
2022
36547

Christopher Kriebel

W
RNC
NHaven FNGO
67KG
F
2022
36757

Jackson Douglas

Jackson Douglas
W
Pts: 2x0
NoGi Worlds
ABS
R1
2022
36815

Emilio Hernandez

Emilio Hernandez
W
RNC
NoGi Worlds
67KG
4F
2022
36817

Anthony Oliveira

W
Katagatame
NoGi Worlds
67KG
SF
2022
36819

Gavin Corbe

W
Pts: 8x6
NoGi Worlds
67KG
F
2022
41757

Frank Rosenthal

Frank Rosenthal
W
Shoulder lock
NYC NGO
67KG
SF
2023
41758

Eduardo Arias

W
Pts: 12x2
NYC NGO
67KG
F
2023
41763

Joe Inacio

W
Pts: 2x0
NYC NGO
ABS
SF
2023
42016

NA

W
Twister
PLC Peace
70KG
SPF
2023
43238

Marcelo Perialdo

W
RNC
NoGi Pan
67KG
4F
2023
43240

Marco Mendes

Marco Mendes
W
Pts: 2x0
NoGi Pan
67KG
SF
2023
43241

Jose Espinosa

W
Pts: 6x2
NoGi Pan
67KG
F
2023
43487

Jonathan Plazak

W
Armbar
ADCC ECTrials
66KG
R1
2023
43502

Troy Ibanez

W
Katagatame
ADCC ECTrials
66KG
R2
2023
Gianni Grippo v Vugner Silva

Gianni Grippo vs AJ Agazarm