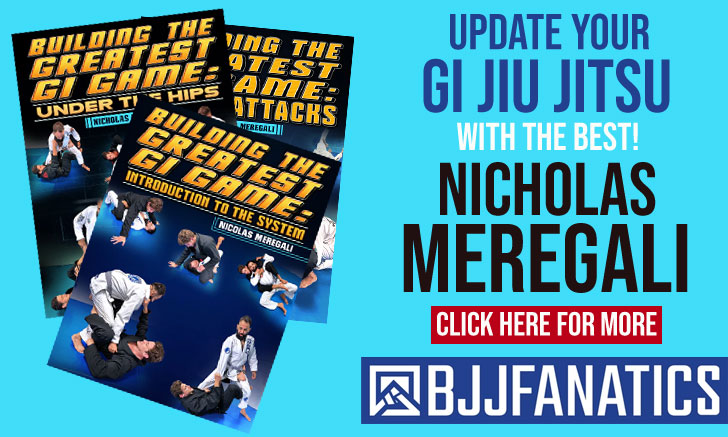 Matheus de Menezes Ferreira Marely, commonly known as Matheus Menezes or simply by the nickname Teteu, is a jiu-jitsu black belt under André Galvão and a representative of Atos Jiu Jitsu HQ Academy. Menezes first made waves in the colored belt divisions of the sport as an ultra-heavyweight by conquering numerous important medals of the International Brazilian Jiu-Jitsu Federation (IBJJF) circuit, including Pan American (purple & brown belt ranks) and World Championship (blue belt rank) titles.
Matheus "Teteu" Menezes Jiu-Jitsu
Full Name: Matheus de Menezes Ferreira Marely
Nickname: Menezes is often referenced by Teteu, a Portuguese short form of saying Matheus.
Lineage: Carlos Gracie > Reyson Gracie > Osvaldo Alves > Luis Dagmar >André Galvão > Teteu Menezes
Main Achievements (Colored Belts):
2nd Place IBJJF American Nationals (2023)
Main Achievements (Colored Belts):
1st Place IBJJF Pan Championship (2020 purple, 2022 / 2023 brown)
1st Place IBJJF World Championship (2019 blue)
1st Place CBJJ Brazilian Nationals NOGI (2017 / 2018 blue, 2019 purple)
1st Place IBJJF Pan Championship NOGI (2020 purple)
3rd Place IBJJF World Championship (2021 brown).
Favorite Position/Technique: Lapel Guard
Weight Division: Pesadissimo (+100,50 kg / +222.0 lbs)
Team/Association: Atos Jiu-Jitsu
Matheus de Menezes Biography
Matheus Menezes was born on January 4, 1996, in Vitória, the capital city of the Brazilian state of Espírito Santo, where he grew up.
An avid sports practitioner from a young age, Menezes started training jiu-jitsu influenced by his cousin, BJJ black belt Luciano Gomes. Although living in New York, USA at the time, Luciano visited Brazil regularly to see his family, and during one of those trips he introduced Teteu to this sport/martial art. Luciano taught him a few techniques, igniting Matheus' curiosity and by the end of this episode gifted his young nephew with his first kimono.
After this short experience with grappling, Matheus signed up at a jiu-jitsu academy under coach Jonnatas Couto A.K.A. Monteiro at a team CheckMat affiliate, in March 2015. He was 19 years old. Matheus' natural ability for grappling was visible from the get-go and by the end of the year he was promoted to blue belt.
An avid competitor from the very start of his grappling journey, Menezes did his best to cross-train in a few different CheckMat affiliates in his city, looking for a varied range of training partners and training environments. One of those gyms was C.T. Esportivo Domo, where he created a friendship with the head instructor and owner Wilson Ulhôa.
In 2018, C.T. Esportivo Domo changed its affiliation to Atos Jiu-Jitsu and brought in team leader André Galvão for a workshop, a session attended by Matheus Menezes. It was during this seminar that Teteu spoke to Galvao and made himself available to visit the squad's headquarters in San Diego, California, which he ended up visiting for the first time that same year. The success of his trip to California would be repeated regularly until his final decision to move to North America more permanently in 2020.
Teteu decided to become a full-time athlete after his 2019 IBJJF World win as a blue belt and he would be promoted to black belt by Atos' head instructor André Galvão on June 05, 2023.
The research and interview in this bio were made by Mayara Munhos, founder of Jiu-Jitsu In Frames. Follow Mayara's channel on YouTube and her social media @jiujitsuinframes and @maymunhos
Matheus Menezes Grappling Record
2 WINS
BY POINTS


BY ADVANTAGES




BY SUBMISSION




BY DECISION




BY PENALTIES




BY DQ



1 SUBMISSION WINS
#214eb8
Straight ankle lock
100
1
1 LOSSES
BY POINTS


BY ADVANTAGES




BY SUBMISSION




BY DECISION




BY PENALTIES




BY DQ



1 SUBMISSION LOSSES
Matheus Menezes Fight History
ID
Opponent
W/L
Method
Competition
Weight
Stage
Year
41162

Guilherme Cordiviola

Guilherme Cordiviola
L
Katagatame
American Nats
O100KG
F
2023
41157

Josh Guerra

W
Straight ankle lock
American Nats
O100KG
4F
2023
41161

Pedro Melo

W
Pts: 4x2
American Nats
O100KG
SF
2023