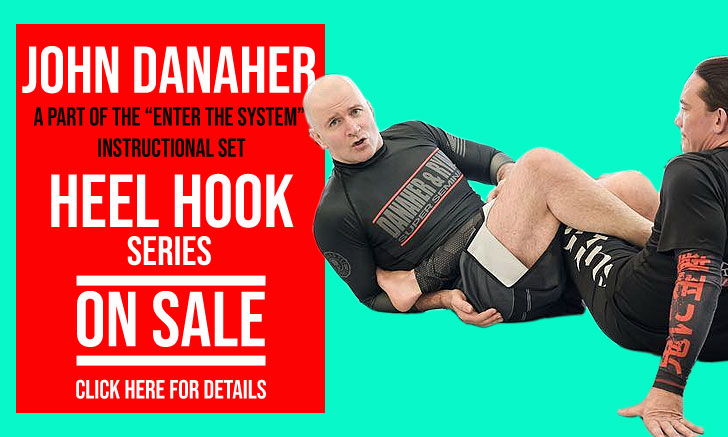 Murilo Santana is a Brazilian Jiu Jitsu black belt under Mario Yamasaki (Ultimate Fighting Championship referee), who also worked extensively with coach Marco Barbosa in São Paulo, Brazil. One of the main figures in the sport during the 2000's and early 2010's decades, Santana would later become known for his work as the head-coach of Unity Jiu Jitsu, a New York City based BJJ academy.
Murilo Santana Jiu Jitsu
Full Name: Murilo Silva Ferreira Santana
Nickname: n/a
Lineage: Mitsuyo Maeda > Carlos Gracie > Helio Gracie > Rickson Gracie > Marcelo Behring > Mario Yamasaki > Murilo Santana
Main Achievements:
CBJJ Brazilian National Champion (2007 /2010 / 2012)
IBJJF World No-Gi Champion (2013*)
CBJJE Mundial Champion (2007*)
FPJJ São Paulo State Champion (2007**)
ADCC Brazilian Trials Winner (2011)
CBJJ Brasileiro Championship 2nd Place (2010)
IBJJF World Championships 3rd Place (2014 / 2008 / 2007)
CBJJ Brasileiro Championship 3rd Place (2008*)
IBJJF Pans Championship 3rd Place (2016)
IBJJF World No-Gi Championship 3rd Place (2010/2018)
ADCC 4th Place (2011*)
** Absolute
** Weight and absolute
Favorite Position/Technique: Miragaia Pass
Weight Division: Médio (82kg-181lbs)
Team/Association: Unity JJ
Murilo Santana's Biography
Murilo Santana was born on April 13, 1983 in São Paulo state, Brazil, where he grew up.
It was also in São Paulo that Murilo became a jiu jitsu student under the tutelage of the Yamasaki brothers, particularly Mario Yamasaki – who would later move to the United States and become a famous Mixed Martial Arts (MMA), referee.
Given the close relationship between Yamasaki and Marcos Barbosa, when Mario left to the USA, Murilo – then already a black belt, started training and representing Marcos Barbosa.It was under the tutelage of Barbosa that Murilo had his most positive years as a competitor.
In 2015 Murilo moved to the United States, more specifically New York, where he helped kickstart a new team named Unity BJJ in Manhattan. The team quickly became one of the top talent-producing facilities in the sport.
Murilo Santana Grappling Record
100 WINS
BY POINTS


BY ADVANTAGES




BY SUBMISSION




BY DECISION




BY PENALTIES




BY DQ



54 SUBMISSIONS WINS
#fad11b
Choke from back
6
3
#224aba
Triangle armbar
4
2
#22c9a5
Arm in guillotine
4
2
#03b41f
Cachecol choke
2
1
56 LOSSES
BY POINTS


BY ADVANTAGES




BY SUBMISSION




BY DECISION




BY PENALTIES




BY DQ



2 SUBMISSIONS LOSSES
#86e620
Flying triangle
50
1
Murilo Santana Fight History
ID
Opponent
W/L
Method
Competition
Weight
Stage
Year
1253

Andre Galvao

Andre Galvao
L
Pts: 6x0
World Cup
82KG
4F
2005
1429

Marcelo Garcia

Marcelo Garcia
L
Pts: 2x0
World Champ.
82KG
4F
2006
1876

Alexandre Souza

Alexandre Souza
L
Referee Decision
Brasileiro
ABS
SF
2008
1942

Braulio Estima

Braulio Estima
L
N/A
World Champ.
88KG
SF
2008
2231

Gregor Gracie

Gregor Gracie
L
Pts: 3x0
ADCC
77KG
R1
2009
2385

Gustavo Junqueira

L
Points
Full Fight
ABS
SPF
2009
2409

Lucas Leite

Lucas Leite
L
Pts: 2x0
NoGi Worlds
79KG
SF
2009
2601

Pablo Popovitch

Pablo Popovitch
L
Points
No Gi Worlds
86KG
SF
2010
2611

JT Torres

JT Torres
L
Points
No Gi Worlds
ABS
R1
2010
2679

Marcelo Garcia

Marcelo Garcia
L
Pts: 8x2
World Champ.
82KG
4F
2010
2691

Romulo Barral

Romulo Barral
L
Points
World Champ.
88KG
4F
2010
3245

Kron Gracie

Kron Gracie
L
Pts: 0x0, Pen
ADCC
77KG
4F
2011
3294

Andre Galvao

Andre Galvao
L
Pts: 0x0, Pen
ADCC
ABS
SF
2011
3296

Alexandre Ribeiro

Alexandre Ribeiro
L
Pts: 2x0
ADCC
ABS
3PLC
2011
3309

Marcelo Goncalves

L
Points
No Gi Worlds
ABS
R1
2011
3333

Thiago Abreu

Thiago Abreu
L
Guillotine
No Gi Worlds
82KG
4F
2011
3534

Marcus Almeida

Marcus Almeida
L
Pts: 10x0
Pan American
ABS
4F
2012
3603

Jake Mackenzie

Jake Mackenzie
L
Pts: 4x0
Pan American
82KG
R2
2012
3835

Nivaldo Oliveira

Nivaldo Oliveira
L
Pts: 2x2, Adv
Brasileiro
ABS
SF
2012
3871

Roberto Abreu

Roberto Abreu
L
Pts: 6x4
World Champ.
ABS
R2
2012
4029

Diego Borges

Diego Borges
L
Pts: 6x2
World Champ.
82KG
R2
2012
4036

Clark Gracie

Clark Gracie
L
Points
World Champ.
82KG
8F
2012
4216

Clark Gracie

Clark Gracie
L
Pts: 2x0
NoGi Worlds
82KG
4F
2012
4249

Kleber Buiu

L
Points
NoGi Worlds
ABS
8F
2012
4347

Rafael Lovato

Rafael Lovato
D
---
World Expo
ABS
SPF
2013
4771

Vitor Oliveira

Vitor Oliveira
L
Adv
World Champ.
82KG
4F
2013
5206

Jaime Canuto

Jaime Canuto
L
Pts: 2x0
World Pro Trial
82KG
F
2014
5284

Andre Galvao

Andre Galvao
L
Points
Pan American
ABS
4F
2014
5353

Keenan Cornelius

Keenan Cornelius
L
Pts: 4x2
Pan American
88KG
4F
2014
5677

Alexander Trans

Alexander Trans
L
Pts: 6x2
World Champ.
ABS
RD 4
2014
5795

Braulio Estima

Braulio Estima
L
Pts: 8x2
World Champ.
88KG
SF
2014
5969

Tim Spriggs

Tim Spriggs
L
Adv
NoGi Worlds
ABS
RDS
2014
6007

Keenan Cornelius

Keenan Cornelius
L
Pts: 2x0
NoGi Worlds
88KG
SF
2014
6809

Keenan Cornelius

Keenan Cornelius
L
Pts: 4x0
Pan American
88KG
SF
2015
7334

Alexander Trans

Alexander Trans
L
Pts: 2x0
World Champ.
ABS
8F
2015
7414

Victor Estima

Victor Estima
L
Referee Decision
World Champ.
82KG
4F
2015
9260

Romulo Barral

Romulo Barral
L
Pts: 4x2
Pan American
88KG
SF
2016
9318

Joao Rocha

Joao Rocha
L
Pts: 4x0
Pan American
ABS
8F
2016
9544

Rodrigo Reis

L
Pts: 6x0
World Pro
85KG
R1
2016
9791

Vitor Oliveira

Vitor Oliveira
L
Points
Atlanta BJJ Pro
94KG
F
2016
9964

Romulo Barral

Romulo Barral
L
Pts: 2x0
World Champ.
88KG
4F
2016
10009

Pedro Moura

L
Pts: 0x0, Adv
World Champ.
ABS
R2
2016
10213

Matheus Diniz

Matheus Diniz
L
Pts: 5x0
NY NoGi Open
ABS
F
2016
10398

Erberth Santos

Erberth Santos
L
Pts: 6x0
G. Slam NG LA
92KG
F
2016
10593

Dillon Danis

Dillon Danis
L
Pts: 2x0
NoGi Pan Ams
83KG
F
2016
10889

Yuri Simoes

Yuri Simoes
L
Pts: 0x0, Pen
NoGi Worlds
ABS
F
2016
13731

Craig Jones

Craig Jones
L
Flying triangle
ADCC
88KG
4F
2017
14022

Jake Shields

Jake Shields
L
Referee Decision
F2W Pro 51
88KG
SPF
2017
14522

Keenan Cornelius

Keenan Cornelius
L
Pts: 2x0
NoGi Worlds
85KG
F
2017
14991

Matheus Diniz

Matheus Diniz
L
Referee Decision
Continental Pro
85KG
SF
2018
15745

Marcos Tinoco

Marcos Tinoco
L
Pts: 2x0
NY Spring Open
ABS
F
2018
16308

Gustavo Batista

Gustavo Batista
L
Pts: 2x0
World Champ.
88KG
R1
2018
16319

Gustavo Batista

Gustavo Batista
L
Pts: 2x0
World Champ.
88KG
8F
2018
16603

Kaynan Duarte

Kaynan Duarte
L
Pts: 2x0
NY BJJ Pro
94KG
F
2018
18287

Marcos Tinoco

Marcos Tinoco
L
Pts: 0x0, Adv
NoGi Worlds
85KG
SF
2018
19174

Matheus Diniz

Matheus Diniz
L
Pts: 4x2
Pan American
88KG
4F
2019
20148

Ruan Oliveira

Ruan Oliveira
L
Pts: 0x0, Adv
World Champ.
88KG
R1
2019
1426

Gustavo Campos

Gustavo Campos
W
Triangle
World Champ.
82KG
R1
2006
1511

Fernando Piero

Fernando Piero
W
Triangle
Team Nationals
O88KG
4F
2006
1539

Frank Uno

W
Triangle
Paulista FPJJ
ABS
N/A
2007
1540

Eduardo Telles

Eduardo Telles
W
Pts: 0x0, Adv
Paulista FPJJ
ABS
F
2007
1541

Andre Galvao

Andre Galvao
W
Pts: 4x0
Paulista FPJJ
82KG
F
2007
1584

Unknown

W
Submission
Brasileiro
82KG
4F
2007
1585

Orlando Zanetti

W
Triangle
Brasileiro
82KG
SF
2007
1586

Robert Fonseca

W
Triangle
Brasileiro
82KG
F
2007
1934

Marcel Aguilar

W
Armbar
World Champ.
88KG
R1
2008
1940

Eduardo Santoro

Eduardo Santoro
W
Points
World Champ.
88KG
4F
2008
2026

Rodrigo Blazio

W
Omoplata
Brasileiro CBJJE
88KG
F
2008
2185

Nilson Ricardo

W
Katagatame
Brasileiro NoGi
ABS
F
2009
2196

Rafael dos Anjos

W
Points
ADCC Trials
77KG
4F
2009
2201

Daniel Moraes

Daniel Moraes
W
Points
ADCC Trials
77KG
SF
2009
2202

Claudio Calasans

Claudio Calasans
W
Triangle armbar
ADCC Trials
77KG
F
2009
2787

Adriano Silva

Adriano Silva
W
Points
World Pro Trial
82KG
NA
2011
2788

Vinícius Corrales

W
Lapel choke
World Pro Trial
82KG
NA
2011
3196

Rodrigo Caporal

Rodrigo Caporal
W
Triangle
ADCC Rio Trials
77KG
NA
2011
3197

Raoni Barcelos

Raoni Barcelos
W
Heel hook
ADCC Rio Trials
77KG
NA
2011
3198

Vitor Oliveira

Vitor Oliveira
W
Heel hook
ADCC Rio Trials
77KG
NA
2011
3199

Junior Crivelari

W
Armbar
ADCC Rio Trials
77KG
NA
2011
3210

Jorge Britto

W
Armbar
ADCC
77KG
R1
2011
3289

Marko Helen

W
Armbar
ADCC
ABS
R1
2011
3292

Vinny Magalhaes

Vinny Magalhaes
W
Referee Decision
ADCC
ABS
4F
2011
3438

Tiago Rocha

Tiago Rocha
W
N/A
Brasileiro NoGi
79KG
SF
2011
3439

Sandro Vieira

W
Toe hold
Brasileiro NoGi
79KG
F
2011
3520

Brent Primus

W
Pts: 11x0
Pan American
ABS
R1
2012
3527

Rodrigo Caporal

Rodrigo Caporal
W
Armbar
Pan American
ABS
R2
2012
3825

Ken Primola

W
Armbar
Brasileiro
82KG
4F
2012
3827

Gabriel Rollo

Gabriel Rollo
W
Armbar
Brasileiro
82KG
F
2012
3857

Felipe Mota

Felipe Mota
W
Submission
World Champ.
ABS
R1
2012
4186

Eduardo Sarkissian

W
Kneebar
Nacional Open
88KG
NA
2012
4187

Rodrigo Ribeiro

Rodrigo Ribeiro
W
Choke
Nacional Open
88KG
NA
2012
4188

Rafael Silva

W
Armbar
Nacional Open
88KG
NA
2012
4241

Unknown

W
Triangle
NoGi Worlds
ABS
R1
2012
4851

Felipe Pena

Felipe Pena
W
Armbar
Brasileiro CBJJE
88KG
NA
2013
4865

Abraão Amorim

W
Triangle
Mundial CBJJE
88KG
4F
2013
4867

Maurício Prisco

W
Armbar
Mundial CBJJE
88KG
SF
2013
4869

Renato Cardoso

Renato Cardoso
W
Pts: 8x0
Mundial CBJJE
88KG
F
2013
4939

Thomas Loubersanes

W
Points
NoGi Pan American
83KG
F
2013
4944

AJ Agazarm

AJ Agazarm
W
Choke
NoGi Pan American
ABS
SF
2013
5093

Lucas Leite

Lucas Leite
W
Adv
NoGi Worlds
ABS
SF
2013
5214

Renato Cardoso

Renato Cardoso
W
Referee Decision
World Pro Trial
ABS
F
2014
5263

Gybson Sa

W
Pts: 4x0
Pan American
ABS
R2
2014
5275

James Puopolo

James Puopolo
W
Points
Pan American
ABS
R3
2014
5348

Jurandir Conceicao

Jurandir Conceicao
W
Points
Pan American
88KG
R1
2014
5656

Seth Garver

W
Pts: 7x0
World Champ.
ABS
R1
2014
5785

Mario Rossi

W
Choke
World Champ.
88KG
RDS
2014
5793

Diego Gamonal

W
Points
World Champ.
88KG
4F
2014
5856

Stefano Correa

W
Adv
SP Open
82KG
SF
2014
5861

Vinicius Marinho

Vinicius Marinho
W
Triangle
SP Open NoGi
ABS
SF
2014
5862

Vitor Bonfim

W
Adv
SP Open NoGi
ABS
F
2014
6004

Inacio Neto

Inacio Neto
W
Toe hold
NoGi Worlds
88KG
4F
2014
6697

Rodrigo Caporal

Rodrigo Caporal
W
Triangle
Pan American
ABS
R2
2015
6802

Kenneth Primola

W
Choke from back
Pan American
88KG
8F
2015
6806

Thiago Sa

Thiago Sa
W
Choke from back
Pan American
88KG
4F
2015
6970

Romulo Azevedo

Romulo Azevedo
W
Points
NY Spring Open
88KG
SF
2015
7224

Rafael Rosendo

W
N/A
Boca Raton Open
88KG
SF
2015
7226

Matheus Diniz

Matheus Diniz
W
Pts: 7x4
Boca Raton Open
88KG
F
2015
7245

Matheus Diniz

Matheus Diniz
W
Armbar
Boston Spring Open
88KG
SF
2015
7248

Matheus Diniz

Matheus Diniz
W
Armbar
Boston Spring Open
ABS
SF
2015
7249

Francisco Iturralde

Francisco Iturralde
W
Katagatame
Boston Spring Open
ABS
F
2015
7324

Vinicius Agudo

W
Triangle armbar
World Champ.
ABS
R1
2015
7408

Victor Silverio

Victor Silverio
W
Referee Decision
World Champ.
82KG
8F
2015
9043

Robson Gracie

Robson Gracie
W
Armbar
UAEJJF NYC Pro
85KG
RR
2016
9044

Nathan Medelsohn

W
Triangle
UAEJJF NYC Pro
85KG
RR
2016
9254

Matheus Diniz

Matheus Diniz
W
Choke
Pan American
88KG
8F
2016
9257

Thiago Sa

Thiago Sa
W
Armbar
Pan American
88KG
4F
2016
9301

Marcos Tinoco

Marcos Tinoco
W
Points
Pan American
ABS
R1
2016
9403

Louis Armezzani

W
N/A
NY Spring Open
88KG
SF
2016
9405

Gregor Gracie

Gregor Gracie
W
Triangle
NY Spring Open
88KG
F
2016
9955

Lucas Barbosa

Lucas Barbosa
W
Pts: 9x0
World Champ.
88KG
8F
2016
10208

Gilvan Gomes

W
Armbar
NY NoGi Open
79KG
F
2016
10210

Jonathan Satava

Jonathan Satava
W
N/A
NY NoGi Open
ABS
SF
2016
10397

William Nyman

W
Armbar
G. Slam NG LA
92KG
SF
2016
10592

Samir Abdolkader

W
Arm in guillotine
NoGi Pan Ams
83KG
SF
2016
10876

Marcel Goncalves

Marcel Goncalves
W
Pts: 6x2
NoGi Worlds
ABS
8F
2016
10883

Josh Hinger

Josh Hinger
W
Arm in guillotine
NoGi Worlds
ABS
4F
2016
10888

Jared Dopp

Jared Dopp
W
Armbar
NoGi Worlds
ABS
SF
2016
11604

Unknown

W
Points
ADCC SP Trials
88KG
4F
2017
11605

Kaynan D.

W
Pts: 5x0
ADCC SP Trials
88KG
SF
2017
11606

Valdir Araujo

W
Pts: 2x0
ADCC SP Trials
88KG
F
2017
13724

James Brasco

James Brasco
W
Pts: 2x0
ADCC
88KG
E1
2017
14396

Craig Jones

Craig Jones
W
Pts: 4x4, Pen
Kasai Pro
ABS
SPF
2017
14517

Kit Dale

Kit Dale
W
Pts: 4x0
NoGi Worlds
85KG
4F
2017
14521

C. Negromonte

C. Negromonte
W
Pts: 0x0, Adv
NoGi Worlds
85KG
SF
2017
14987

Vinicius Canabarro

W
N/A
Continental Pro
85KG
4F
2018
14993

Olivier Kee-Seng

W
Submission
Continental Pro
85KG
RPC
2018
15737

Diogo Sampaio

Diogo Sampaio
W
Points
NY Spring Open
88KG
F
2018
15742

Daniel Keane

W
N/A
NY Spring Open
ABS
4F
2018
15744

Diogo Sampaio

Diogo Sampaio
W
N/A
NY Spring Open
ABS
SF
2018
16311

DJ Jackson

DJ Jackson
W
Pts: 0x0, Pen
World Champ.
88KG
R1
2018
16602

Horlando Monteiro

Horlando Monteiro
W
Choke from back
NY BJJ Pro
94KG
SF
2018
18274

Gabriel Almeida

Gabriel Almeida
W
Triangle
NoGi Worlds
85KG
R2
2018
18282

Dan Borovic

Dan Borovic
W
Pts: 7x2
NoGi Worlds
85KG
4F
2018
19051

Dan Borovic

Dan Borovic
W
N/A
Cincinnati Open
88KG
SF
2019
19052

Josh Mckinney

W
Cachecol choke
Cincinnati Open
88KG
F
2019
19167

Dominique Bell

Dominique Bell
W
Pts: 2x0
Pan American
88KG
8F
2019
19680

Victor Rodrigues

W
N/A
NY Spring Open
88KG
SF
2019
19682

Diogo Sampaio

Diogo Sampaio
W
Pts: 0x0, Adv
NY Spring Open
88KG
F
2019
Murilo Santana vs Vinicius Corrales

Murilo Santana vs Claudio Calasans

Murilo Santana vs Frank Unol

Murilo Santana vs Lucas Leite