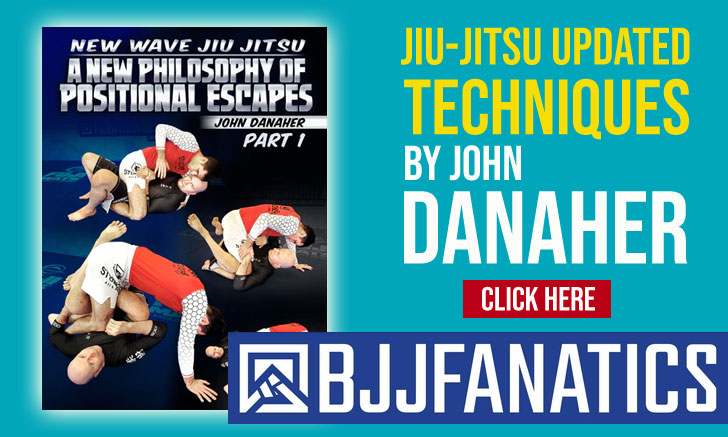 Amauri Bitetti is considered by many as the greatest Brazilian Jiu Jitsu black belt to have competed, Bitetti was trained by the late Carlson Gracie at the Academia Carlson Gracie becoming an open weight world champion on two occasions, the first man to accomplish this deed, Amauri Bitetti also fought Mixed Martial Arts (MMA) being a pioneer of the sport and a former member of the UFC roster. After his competitive career finished, Amauri Bitetti became a successful MMA fight promoter for the Bitetti Combat organization.
Amaury Bitetti Jiu Jitsu
Full Name: Amaury Bitetti
Lineage: Mitsuyo Maeda > Carlos Gracie > Carlson Gracie > Amaury Bitetti
Nickname: N/A
Main Achievements in Jiu Jitsu:
2x Open Weight World Champion (1996, 1997)
2x Brazilian National Champion (1998, 2000)
World Bronze Medallist (1999)
Weight Division: Meio Pesado & Pesado
Favourite Technique: Guard Pass
Association/Team: Carlson Gracie.
Amaury Bitetti's Biography
Amaury Bitetty was the son of a Carlson Gracie childhood friend (who was also named Amaury). Amaury senior had trained under Carlson and was one of the partners of the famous Carlson Gracie Academy in Figueiredo Magalhães, Copacabana were many big names of the sport started, people like De La Riva, Murilo Bustamante, Sperry amongst many others.
As expected Amaury Bitetty (Junior) started training very early, when he was just 5 years old. With such an early head start, when he started competing in tournaments he dominated the junior scene with ease, a dominance prevailed through most of his career. There is in fact footage on youtube of a 10 year old Bitetti getting the win at a local tournament together with the fastest submission and speaking to a local news reporter about how nervous he gets when competing.
At the age of 17 his master Carlson enlisted him in a tournament as a junior fighter, but also as an adult in the black belt division. His father didn't like the idea, but allowed young Bitetti to compete. Amaury ended winning four gold medals at the tournament, winning both his weight and the open weight (absolute) in the junior and adult divisions.
When Carlson Gracie moved to the USA to open an academy there and manage the career of Vitor Belfort, several of his fighters were left without a master. Some formed the famous Brazilian Top Team (BTT), but Amaury chose a different path, joining Osvaldo Alves who was a legend of Jiu Jitsu in Brazil and a friend of Carlson.
Amaury also tried his luck in MMA with a short career from 1995 to 2000 in which he retained a record of 5 victories and 2 losses. During this short spell at "vale-tudo" (as it was called then) he fought mainly at light heavyweight and heavyweight even though according to today's cutting weight standards he would more likely be fighting at middleweight. Soon Bitetti lost interest in the fighting game and quit MMA.
Though his fighting career might have been over, his days in MMA were not finished. Having been a friend of the Nogueira Brothers (UFC's Rodrigo "Minotauro" and Rogerio "Minotouro") since the late 1980's, he was invited to help train the brothers. When Rodrigo "Minotauro" opened his training camp, he invited Bitetti to be his grappling coach, a challenge immediately accepted by the Jiu Jitsu ace.
Amaury Bitetti is also the founder of one of Brazil's foremost Mixed Martial Arts organization, the "Bitetti Combate". An organization that has helped bring to light fighters like Alexandre Pimentel, Fabio Maldonado or Glover Teixeira while revamping the careers of others like Pedro Rizzo and Ricardo Arona.
Amaury Bitetti Grappling Record
8 WINS
BY POINTS


BY ADVANTAGES




BY SUBMISSION




BY DECISION




BY PENALTIES




BY DQ



0 SUBMISSION WINS
2 LOSSES
BY POINTS


BY ADVANTAGES




BY SUBMISSION




BY DECISION




BY PENALTIES




BY DQ



0 SUBMISSION LOSSES
Amaury Bitetti Fight History
ID
Opponent
W/L
Method
Competition
Weight
Stage
Year
292

Roberto Roleta

Roberto Roleta
L
Pts: 2x0
World Champ.
88KG
SF
1999
324

Kareem Barkalev

L
Pts: 2x0
ADCC
88KG
4F
1999
106

Fabio Gurgel

Fabio Gurgel
W
Adv
World Champ.
ABS
SF
1996
127

Alexandre Paiva

Alexandre Paiva
W
Pts: 5x0
World Champ.
ABS
4F
1997
130

Royler Gracie

Royler Gracie
W
Pts: 2x0
World Champ.
ABS
SF
1997
131

Fabio Gurgel

Fabio Gurgel
W
Adv
World Champ.
ABS
F
1997
246

Ryan Gracie

Ryan Gracie
W
Pts: 6x0
Brasileiro
88KG
4F
1998
247

Anderson Xavier

W
Points
Brasileiro
88KG
SF
1998
266

Astregesio Reis

W
Points
Brasileiro
ABS
R1
1999
318

Akira Shouji

W
Pts: 5x0
ADCC
88KG
R1
1999