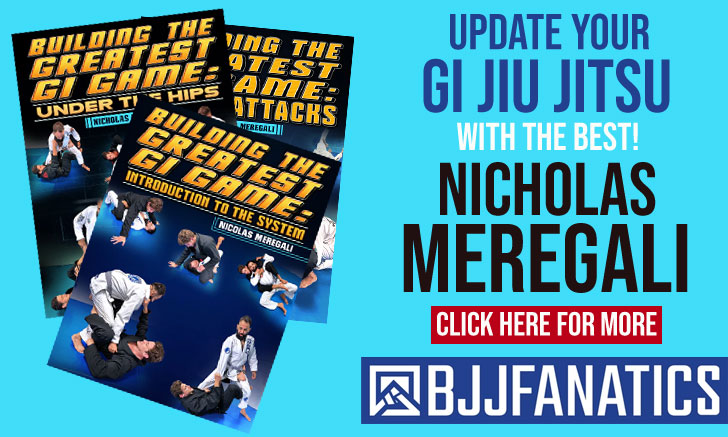 Tommy Langaker is a Brazilian jiu-jitsu black belt from Norway who earned his rank directly from José Carlos of Kimura – Nova Uniao, having also worked extensively with Rafael and Guilherme Mendes. Langaker is revered as one of the most exciting BJJ competitors of his generation, a reputation earned while grappling in the lower belt divisions of the sport, a time when he earned important titles such as IBJJF Pans and European Open champion, also winning Copa Podio's team challenge – "Vikings vs Cabras da Peste" (Scandinavia vs Northeast of Brazil).
Tommy Langaker Jiu-Jitsu
Full Name: Tommy Lilleskog Langaker
Nickname: N/A
Lineage: Carlos Gracie > Helio Gracie > Carlson Gracie > André Pederneiras > Jair Lourenço > José Carlos > Tommy Langaker
Main Achievements:
1st Place IBJJF European Open (2020)
1st Place Copa Podio Grand Prix (2019)
1st Place AJP Abu Dhabi Pro (2019)
1st Place AJP Grand Slam AD (2020)
1st Place SWOP Swedish Open (2017** / 2019**)
2nd Place IBJJF World Championship (2018)
2nd Place IBJJF European Open (2019 / 2022)
2nd Place IBJJF Pans Championship (2018*)
2nd Place AJP Abu Dhabi World Pro (2021)
3rd Place IBJJF World Championship (2021)
3rd Place IBJJF European Open (2018*)
Main Achievements (Colored Belts):
1st Place IBJJF Pans Champion (2017 brown)
1st Place IBJJF European Open (2017 brown)
1st Place IBJJF Las Vegas Open (2015** purple)
2nd Place IBJJF World Championship (2015 purple)
2nd Place IBJJF European Open (2017* brown)
3rd Place IBJJF World Championship (2016** brown, 2014 blue)
3rd Place AJP Abu Dhabi World Pro (2016* brown)
* Absolute
** Weight and Absolute
Favorite Position/Technique: Keylock Master, Crab-Ride and Berimbolo
Weight Division: Peso Médio (82,30 kg / 181.5 lbs)
Team/Association: Kimura/Nova Uniao
Tommy Langaker Biography
Tommy Langaker was born on February 8, 1994, in Haugesund – Norway. His first experiences with martial arts came through Ju-Jutsu (JJ) which he started at the age of 11. JJ is also known as Japanese Ju-Jutsu or traditional Ju-Jutsu, a very popular combat style in Scandinavia during the early 2000s.
At 17 Tommy was introduced to the Brazilian form of jiu-jitsu through a friend who already practiced this grappling discipline. At the time Langaker had fallen disenchanted with traditional Ju-Jutsu and was already looking for a different experience, a set of circumstances that fit in perfectly for the young Norwegian to prosper in BJJ.
Luis Alberto Armas was Langaker's first instructor, the native of Peru was a purple belt at the time, with an affiliation to Luiz Guigo, and although he wasn't of higher rank Armas made a lasting impression on Tommy's game and competition focus.
As he got more involved with the competitive side of jiu-jitsu, Tommy started traveling around the world to participate in the world's top events. During these travels, Langaker became good friends with a similar minded Norwegian athlete, Espen Mathiesen who became another important figure in Langaker's rise to a black belt. The two decided to take their grappling careers more seriously becoming affiliated with the Art Of Jiu-Jitsu (AOJ) academy in California towards the end of 2014. An academy led by Guilherme and Rafael Mendes.
Joining AOJ set Langaker's goals even higher, and by 2015 he decided to become a full-time athlete working sporadically in carpentry to pay his bills. While under the guidance of the Mendes brothers Tommy earned his brown belt (2015). After this period in California, the young Scandinavian decided to return to his motherland, then joining one of the strongest teams in Europe: Kimura/Nova Uniao with coach José Carlos.
As a brown belt and under José Carlos' guidance, Tommy's career took a big step in a positive direction with wins at the IBJJF European Open, Pan American Championship as well as Copa Pódio. These wins paved the way to his black belt promotion, which took place in June 2017.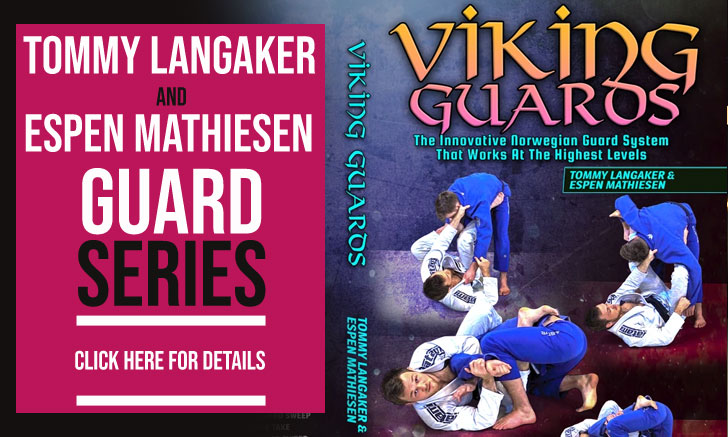 [fighter_status id=752]
Tommy Langaker Grappling Record
130 WINS
BY POINTS


BY ADVANTAGES




BY SUBMISSION




BY DECISION




BY PENALTIES




BY DQ



80 SUBMISSIONS WINS
#214eb8
Choke from back
29
23
#224aba
Triangle armbar
5
4
#03b41f
Inside heel hook
1
1
#03c61f
Bow and arrow
1
1
#03f61f
Basebal choke
1
1
31 LOSSES
BY POINTS


BY ADVANTAGES




BY SUBMISSION




BY DECISION




BY PENALTIES




BY DQ



11 SUBMISSIONS LOSSES
#214eb8
Choke from back
27
3
#86e620
North south choke
18
2
#fad11b
Triangle armlock
9
1
Tommy Langaker Fight History
ID
Opponent
W/L
Method
Competition
Weight
Stage
Year
13602

DJ Jackson

DJ Jackson
L
Points
Copa Podio
88KG
RR
2017
13605

F. Andrew

L
Triangle
Copa Podio
88KG
RR
2017
14453

Jackson Sousa

Jackson Sousa
L
Points
Paris Open
ABS
F
2017
14884

Lucas Barbosa

Lucas Barbosa
L
North south choke
European Open
ABS
SF
2018
14933

Marcos Tinoco

Marcos Tinoco
L
North south choke
European Open
82KG
4F
2018
15359

Gutemberg Pereira

Gutemberg Pereira
L
Choke from back
Pan American
ABS
SF
2018
15919

C. Negromonte

C. Negromonte
L
Submission
Torino Challenge
ABS
F
2018
15920

C. Negromonte

C. Negromonte
L
Pts: 4x2
Torino Challenge
88KG
SF
2018
16554

Isaque Bahiense

Isaque Bahiense
L
Pts: 2x0
World Champ.
82KG
F
2018
16931

V. Hugo

L
Triangle armlock
Spider Inv. 4F
O76KG
SPF
2018
17373

Kit Dale

Kit Dale
L
Points
Nordic ADCC
88KG
SPF
2018
18730

Adam Wardzinski

Adam Wardzinski
L
Katagatame
UKBJJA Open
ABS
F
2018
18806

Adriano Araujo

L
Pts: 2x0
Grand Slam AD
77KG
R1
2019
18916

Isaque Bahiense

Isaque Bahiense
L
Pts: 4x2
European Open
82KG
F
2019
19214

Alef Brito

Alef Brito
L
50/50 armbar
Copa Podio
77KG
RR
2019
20644

Michael Liera

Michael Liera
L
Pts: 4x2
World Champ.
82KG
R2
2019
21627

Gustavo Batista

Gustavo Batista
L
Pts: 0x0, Adv
King Of Mats
85KG
RR
2019
21628

Marcos Tinoco

Marcos Tinoco
L
Referee Decision
King Of Mats
85KG
RR
2019
25536

Isaque Bahiense

Isaque Bahiense
L
Pts: 2x2
Grand Slam AD
85KG
4F
2021
25679

Isaque Bahiense

Isaque Bahiense
L
Pts: 1x1
World Pro
85KG
F
2021
29224

William Dias

L
DQ
World Pro
85KG
SF
2021
29228

Lucas Gualberto

Lucas Gualberto
L
Pts: 2x2
World Pro
85KG
3RD
2021
29375

Igor Tanabe

Igor Tanabe
L
Choke from back
Polaris 18
90KG
SPF
2021
29531

Tainan Dalpra

Tainan Dalpra
L
Choke from back
World Champ.
82KG
SF
2021
30586

Tainan Dalpra

Tainan Dalpra
L
Armbar
European Open
82KG
F
2022
31081

Uanderson Ferreira

Uanderson Ferreira
L
Pts: 1x1
King of Mats
85KG
F
2022
32035

Lucasz Michalec

L
N/A
Dublin Open
ABS
4F
2022
32950

Andy Murasaki

Andy Murasaki
L
Pts: 2x0
World Champ.
82KG
SF
2022
35018

PJ Barch

PJ Barch
L
Pts: 3x0
ADCC
77KG
R1
2022
40537

Kade Ruotolo

Kade Ruotolo
L
Referee Decision
One FC
77KG
SPF
2023
42611

Jozef Chen

L
Pts: 9x0
ADCC EU Trials
77KG
SF
2023
13609

Kywan Gracie

W
Cross choke
Copa Podio
88KG
RR
2017
13610

Hugo Marques

Hugo Marques
W
Pts: 2x2, Adv
Copa Podio
88KG
RR
2017
14128

T. Hopstock

W
Pts: 8x0
Elite BJJ
ABS
SPF
2017
14432

Max Lindblad

Max Lindblad
W
Pts: 2x0
Swedish Open
82KG
F
2017
14435

Joachim Svenson

W
Triangle
Swedish Open
ABS
R1
2017
14439

Alex Wennergren

W
Triangle
Swedish Open
ABS
4F
2017
14442

B. Matias

B. Matias
W
Toe hold
Swedish Open
ABS
SF
2017
14443

Alec Baulding

Alec Baulding
W
Triangle
Swedish Open
ABS
F
2017
14444

Mateja Valjerevic

W
Choke from back
Paris Open
82KG
4F
2017
14445

Gareth Neale

W
Submission
Paris Open
82KG
SF
2017
14446

Oliver Geddes

Oliver Geddes
W
Choke from back
Paris Open
82KG
F
2017
14451

Nicolas Penzer

W
Choke from back
Paris Open
ABS
SF
2017
14868

Ricardo Rocha

W
RNC
European Open
ABS
R1
2018
14878

Erberth Santos

Erberth Santos
W
Triangle armbar
European Open
ABS
8F
2018
14880

Renato Canuto

Renato Canuto
W
Triangle armbar
European Open
ABS
4F
2018
14930

Santeri Lilius

Santeri Lilius
W
RNC
European Open
82KG
R2
2018
15331

Alec Baulding

Alec Baulding
W
Adv
London WO
82KG
F
2018
15337

S. Varshavskiy

W
Triangle
London WO
ABS
RR
2018
15339

Alec Baulding

Alec Baulding
W
Adv
London WO
ABS
F
2018
15350

Otavio Nalati

W
Pts: 0x0, Adv
Pan American
ABS
R2
2018
15357

Renato Cardoso

Renato Cardoso
W
Pts: 4x2
Pan American
ABS
4F
2018
15414

Dante Leon

Dante Leon
W
Pts: 2x0
Pan American
82KG
8F
2018
15915

Luca Caracciolo

W
Choke from back
Torino Challenge
ABS
4F
2018
15918

Eldar Rafigaev

Eldar Rafigaev
W
Pts: 15x0
Torino Challenge
ABS
SF
2018
16538

Max Lindblad

Max Lindblad
W
Triangle armbar
World Champ.
82KG
R2
2018
16547

Gabriel Procopio

Gabriel Procopio
W
Choke
World Champ.
82KG
8F
2018
16548

Gabriel Arges

Gabriel Arges
W
DQ
World Champ.
82KG
4F
2018
16552

Marcos Tinoco

Marcos Tinoco
W
Choke from back
World Champ.
82KG
SF
2018
17509

Ville Heikkonen

W
Triangle
Copenhagen Open
82KG
SF
2018
17510

Lars Friberg

W
Choke from back
Copenhagen Open
82KG
F
2018
17513

Unknown

W
Choke from back
Copenhagen Open
ABS
4F
2018
17514

Christian Dellevag

W
Choke from back
Copenhagen Open
ABS
SF
2018
17516

Alec Baulding

Alec Baulding
W
Pts: 4x2
Copenhagen Open
ABS
F
2018
18909

Christian Dellevag

W
Bow and arrow
European Open
82KG
R1
2019
18913

Leonardo Lara

Leonardo Lara
W
Choke from back
European Open
82KG
4F
2019
18914

Michael Liera

Michael Liera
W
Armlock
European Open
82KG
SF
2019
19210

Diego Pato

W
RNC
Copa Podio
77KG
RR
2019
19212

P. Rocha

W
Pts: 4x2
Copa Podio
77KG
RR
2019
19215

Ygor Rodrigues

Ygor Rodrigues
W
Choke from back
Copa Podio
77KG
SF
2019
19217

Tarik Hopstock

Tarik Hopstock
W
Choke from back
Copa Podio
77KG
F
2019
19540

Sebastian Brosche

Sebastian Brosche
W
Choke from back
Polaris 9
85KG
SPF
2019
19965

Kristian Mae

W
RNC
Finnish Open
82KG
R1
2019
19966

Jarmo Petajajarvi

W
Choke
Finnish Open
82KG
4F
2019
19969

Mathias Ribeiro

W
Choke
Finnish Open
82KG
SF
2019
19970

Max Lindblad

Max Lindblad
W
Pts: 6x6, Adv
Finnish Open
82KG
F
2019
19971

Mikko Gunnar

W
Triangle
Finnish Open
ABS
R3
2019
19972

Aleksandr Keinanen

W
Choke
Finnish Open
ABS
R2
2019
19973

Severi Nenonen

W
Choke from back
Finnish Open
ABS
4F
2019
19974

Cemil Karahan

W
Armbar
Finnish Open
ABS
SF
2019
19975

Aleksi Ruuskanen

W
Choke
Finnish Open
ABS
F
2019
20096

Christian Dellevag

W
Pts: 6x0
World Pro
77KG
R2
2019
20105

Diego Ramalho

Diego Ramalho
W
Pts: 4x0
World Pro
77KG
4F
2019
20107

Guilherme Rocha

Guilherme Rocha
W
Pts: 0x0, Adv
World Pro
77KG
SF
2019
20108

Oliver Lovell

W
Choke from back
World Pro
77KG
F
2019
20638

Brian Beaury

Brian Beaury
W
Basebal choke
World Champ.
82KG
R1
2019
21510

Marcos Tinoco

Marcos Tinoco
W
Referee Decision
Polaris 11
85KG
SPF
2019
21624

Diego Ramalho

Diego Ramalho
W
Armbar
King Of Mats
85KG
RR
2019
22642

Erik Friberg

W
Triangle armbar
Swedish Open
82KG
SF
2019
22643

Max Lindblad

Max Lindblad
W
Botinha
Swedish Open
82KG
F
2019
22645

Mike Wall

W
Darce choke
Swedish Open
ABS
4F
2019
22646

Aaron Bjarnasson

W
Choke
Swedish Open
ABS
SF
2019
22648

Italo Moura

Italo Moura
W
Pts: 4x4, Adv
Swedish Open
ABS
F
2019
22725

Gilbert Burns

Gilbert Burns
W
Referee Decision
Polaris 12
80KG
SPF
2019
22983

Natan Chueng

Natan Chueng
W
Triangle
Grand Slam AD
77KG
4F
2020
22985

Matheus Ferreira

W
Kimura
Grand Slam AD
77KG
SF
2020
22986

Diego Ramalho

Diego Ramalho
W
Armbar
Grand Slam AD
77KG
F
2020
23110

Oliver Lovell

W
Pts: 17x10
European Open
82KG
R1
2020
23112

Mathias Luna

Mathias Luna
W
Pts: 6x6, Pen
European Open
82KG
4F
2020
23116

Ronaldo Junior

Ronaldo Junior
W
Triangle
European Open
82KG
SF
2020
23118

Pedro Ramalho

Pedro Ramalho
W
Choke from back
European Open
82KG
F
2020
24362

Marcos Nardini

W
Triangle
Polaris Squads 2
ABS
RR
2020
24363

Bryn Jenkins

W
Armbar
Polaris Squads 2
ABS
RR
2020
24371

Sam Gibson

W
Cross choke
Polaris Squads 2
ABS
RR
2020
24372

Bradley Hill

D
---
Polaris Squads 2
ABS
RR
2020
25532

Javier Nunez

W
Choke
Grand Slam AD
85KG
R1
2021
25541

Javier Valenciano

W
Armbar
Grand Slam AD
85KG
RPC
2021
25542

Wellington Luis

Wellington Luis
W
Pts: 2x2
Grand Slam AD
85KG
RPC
2021
25543

Mathias Luna

Mathias Luna
W
Pts: 5x4
Grand Slam AD
85KG
3RD
2021
25676

Lionel Bareiro

W
Triangle
World Pro
85KG
4F
2021
25678

Nathan Santos

W
Choke from back
World Pro
85KG
SF
2021
27879

Paweł Murias

W
Choke from back
Puchar Polski
ABS
4F
2021
27880

Mateusz Topor

W
Triangle
Puchar Polski
ABS
SF
2021
27881

Bartosz Zawadzki

W
Triangle
Puchar Polski
ABS
F
2021
27882

Dariusz Gomuła

W
Choke from back
Puchar Polski
94KG
4F
2021
27883

Paweł Murias

W
Choke from back
Puchar Polski
94KG
SF
2021
27884

M. Tomaszewski

W
Pts: 21x0
Puchar Polski
94KG
F
2021
28995

Ellis Younger

W
Submission
Warriors Cup
88KG
RR
2021
28997

Bader Khuzai

W
Submission
Warriors Cup
88KG
RR
2021
28999

Bader Khuzai

W
Submission
Warriors Cup
88KG
RR
2021
29002

Oscar Gugala

W
Pts: 2x0
Warriors Cup
88KG
RR
2021
29003

Ellis Younger

W
Pts: 4x0
Warriors Cup
88KG
RR
2021
29005

Sebastian Rodriguez

Sebastian Rodriguez
W
Pts: 2x0
Warriors Cup
88KG
RR
2021
29219

Ramiz Yakhiyaev

W
Pts: 1x0
World Pro
85KG
R1
2021
29223

Lionel Bareiro

W
Pts: 5x0
World Pro
85KG
4F
2021
29226

Fausto Godoy

W
Choke from back
World Pro
85KG
RPC
2021
29524

Mathias Luna

Mathias Luna
W
Pts: 2x0
World Champ.
82KG
8F
2021
29528

Jaime Canuto

Jaime Canuto
W
Triangle
World Champ.
82KG
4F
2021
30579

Adrian Kozciz

W
Choke from back
European Open
82KG
R1
2022
30582

Oscar Gugala

W
Pts: 6x0
European Open
82KG
4F
2022
30585

Fabio Pititto

W
Choke from back
European Open
82KG
SF
2022
31073

Nathan Mendelshon

W
Choke from back
King of Mats
85KG
RR
2022
31075

Natan Chueng

Natan Chueng
W
Pts: 1x0
King of Mats
85KG
RR
2022
31079

Lucas Gualberto

Lucas Gualberto
W
Pts: 3x0
King of Mats
85KG
SF
2022
31121

Szilard Sule

W
Referee Decision
Grand Slam LDN
85KG
8F
2022
31127

Bradley Hill

W
Pts: 3x2
Grand Slam LDN
85KG
4F
2022
31130

Alex Munis

Alex Munis
W
Loop choke
Grand Slam LDN
85KG
SF
2022
31132

Uanderson Ferreira

Uanderson Ferreira
W
Pts: 2x2
Grand Slam LDN
85KG
F
2022
32020

Oscar Gugala

W
Loop choke
Dublin Open
82KG
SF
2022
32032

Fausto Godoy

W
Points
Dublin Open
ABS
R1
2022
32039

Ellis Younger

W
Points
Dublin NGO
79KG
SF
2022
32041

Jakub Najdek

W
RNC
Dublin NGO
79KG
F
2022
32260

N. Abdulkareem

W
RNC
ADCC EU Trials
77KG
R1
2022
32262

Martin Mcclenaghan

W
Guillotine
ADCC EU Trials
77KG
R2
2022
32267

Tyrone Quinn

W
Triangle
ADCC EU Trials
77KG
R3
2022
32271

Bartosz Lukaszewicz

W
Pts: 6x0
ADCC EU Trials
77KG
8F
2022
32275

Thomas Barry

W
Pts: 3x0
ADCC EU Trials
77KG
4F
2022
32278

Ross Nicholls

Ross Nicholls
W
Pts: 6x0
ADCC EU Trials
77KG
SF
2022
32280

Mateusz Szczecinski

W
RNC
ADCC EU Trials
77KG
F
2022
32941

Yan Lucas

Yan Lucas
W
Tarikoplata
World Champ.
82KG
8F
2022
32948

Tarik Hopstock

Tarik Hopstock
W
Pts: 8x4
World Champ.
82KG
4F
2022
34575

Renato Canuto

Renato Canuto
W
Referee Decision
One FC
77KG
SPF
2022
37774

Uali Kurzhev

W
Inside heel hook
One FC
77KG
SPF
2023
42596

Carson Coles

W
Pts: 3x0
ADCC EU Trials
77KG
16F
2023
42603

Jarmo Petajajarvi

W
Guillotine
ADCC EU Trials
77KG
8F
2023
42607

Jake Dygas

W
RNC
ADCC EU Trials
77KG
4F
2023
42612

Thomas Barry

W
Pts: 2x0
ADCC EU Trials
77KG
3RD
2023
44120

Mateusz Flaga

W
Pts: 2x2, Adv
European NoGi
79KG
8F
2023
44127

Oliver Taza

Oliver Taza
W
Pts: 4x4, Adv
European NoGi
79KG
4F
2023
44132

Tarik Hopstock

Tarik Hopstock
W
Referee Decision
European NoGi
79KG
SF
2023
44133

M. Szczecinski

W
Pts: 3x2
European NoGi
79KG
F
2023
44419

Oliver Taza

Oliver Taza
W
Referee Decision
Polaris 26
77KG
SPF
2023
Tommy Langaker vs Max Lindblad (2017)