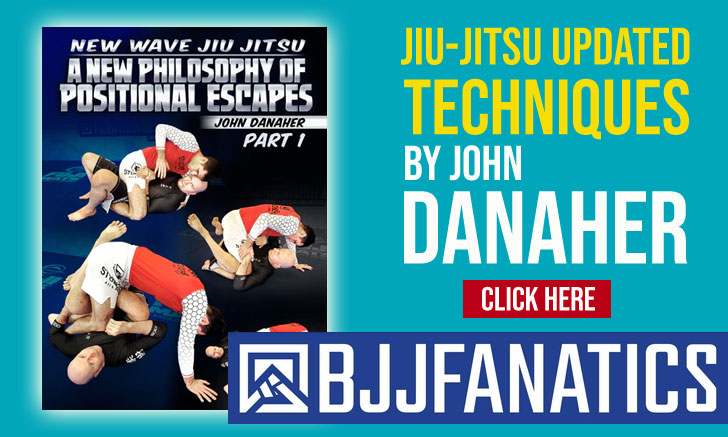 MARCH 02, 2018 – Tomorrow is the day when the wealthiest professional jiu-jitsu league in the sport will return to action. We are talking about the ACB Jiu Jitsu 11, held in Barcelona's Palau Olímpic de Badalona (Spain).
With a variety of talent, from rising stars to established world champions the ACB JJ 11 line-up will feature an all star cast with almost every single match being worthy of headlining any high end grappling show. All this free for grappling fans to watch through the promotion's YouTube channel, an outstanding financial effort for the Russian based promotion.
To better follow the event, these are the specific rules changes applied by ACB which differ from your standard grappling show:
– In eventuality of Double Guard Pull the first man to establish top position earns 2 points
– No guard pulling during the 1st minute, whoever pulls automatically gives 2 points to his adversary
– No advantage points are given
– Athletes are allowed to grab inside of pants/sleeves
– Matches will be decided in 3 rounds of 5 minutes (1 minute rest between rds)
– Final match will be decided in 5 rounds of 5 minutes (1 minute rest between rds)
– Round winner will be decided under a 10-9 system similar to mixed martial arts (MMA) bouts
– If a round ends with a 7 or more point difference, that round will earn a 10-8
– If there is a submission at any time the match will end
– All other points as per IBJJF
Here is the full card for the ACB JJ 11 event:
RODRIGO CAPORAL vs MARCELO MAFRA (75kg)
Opening the show will be the veterans Caporal of Atos JJ and Mafra of Checkmat (commonly known as Lapela). Both athletes competed on the previous show (ACB 10) and lost to their respective opponents, so expect this match to be a fight to stay relevant in the chase for the 75 kilogram ACB strap. Whoever loses this one might be relegated to gate-keeper of the division.
TOMOYUKI HASHIMOTO vs MAYKO ARAÚJO (60kg)
Hashimoto is one of the rising stars from the Japanese grappling circuit, a rooster weight with an impenetrable guard and a very flexible game. Araújo on the other hand is a seasoned veteran who has remained competitive at a high level for several years. An interesting match between two very distinct schools and approaches to jiu jitsu. Expect Tomoyuki to be the favourite in this exchange, though Mayko's size advantage could pose a threat to Japan's top athlete.
SAMIR CHANTRE vs LAERCIO FERNANDES (60kg)
Repeat of the no-gi match last year at ACB 9. The last affair between these two was not a pleasant match to follow, with both athletes opting for very strategical game plans. We hope they come in prepared to take chances this time around as we know these two have plenty of jiu jitsu to offer.
KIM TERRA vs ISAAC DOEDERLEIN (65kg)
One of the gems on this card and in our eyes this will be THE match to watch at the ACB 11. Terra is a very forward thinking competitor, always gunning for the submission and always pushing the pace when he is on the mats. On the other side is Isaac Doederlein, one of Rubens Cobrinha's top students and a masterful technician.
Although with different styles, both competitors have a ton of flair in their arsenal and are evenly matched across the board. If this was a no-gi match we would favor Kim Terra, but given that this is with the gi, Doederlein will be more in his element. We give the favoritism to the Alliance athlete but only by an inch.
VINNY MAGALHÃES vs MOKU KAHAWAI (+95kg)
Two large individuals with very different approaches to grappling. Vinny will have the advantage in experience and killer instinct while Moku will be bringing more horsepower and size.
A key factor here will be who gets to play on top. Although Magalhães has many options from guard, if he uses his wrestling and gets the Hawaiian to play from the bottom his chances will surely improve. For Moku it is all about staying on top and grinding the win from the former UFC contender.
AJ SOUSA vs ARNALDO MAIDANA (85kg)
Super excited to see AJ Sousa back on the mats. One of the most interesting lightweights to watch back in 2015/2016 the Florida native gave competition a good rest last year to focus on a career outside jiu jitsu. He is returning to one of the big shows this weekend in a heavier weight class against a very solid competitor in Maidana. Both athletes prefer the guard, but have enough tooks in the shed to make it work from the top position.
DAUD ADAEV vs LUAN CARVALHO (75kg)
Russia's own Duad Adaev will have a steep wall to climb against Luan Carvalho, one of the toughest lightweights in the world today.
There is not a lot of information out there regarding Adaev, who regularly competes in Eastern Europe. He is a black belt under Leo Vieira and the head coach of Checkmat in Russia. Luan on the other hand is a power house from Macaé – Brazil, with wins over huge names such as Michael Langhi, Juan Kamezawa, Patrick Gaudio, Lucas Lepri and Jonathan Satava.
VICTOR HONÓRIO vs ERBERTH SANTOS (+95kg)
One of the biggest rivalries in the heavier weight classes is Honório and Santos, who have met on numerous occasions from their colored belt days to their current black belts. The advantage has traditionally gone to Victor who won the large majority of their clashes, though Erberth did manage to get one back the last time they met (at the Brasileiro 2017), a win by two points.
Another key element in this match is the fact that Erberth has not looked like himself over the past few months, particularly when the pace of the match is pushed. There has been plenty of speculation regarding this issue, Santos will have a big chance to answer his doubters this weekend.
MATHIAS RIBEIRO vs RUDSON MATEUS (85kg)
One of the most active competitors in the European grappling scene, Mathias Ribeiro will face (arguably) the most feared rising star in the medium heavyweight division.
There is little doubt that Rudson will be the favorite in this match-up, he is larger, younger, more athletic and has a wealth of experience – even though he is only 22 years old. Mathias is traditionally a Master 1 competitor who is also full time coach. That said he will be coming in with less pressure than Rudson, something he may use this to his advantage and defeat the young gun.
LUCAS ROCHA vs ALEX CABANES (75kg)
Big style clash between these two ACB athletes. The Brazilian Lucas Rocha is a Tasmanian devil on the mats, always looking to push the pace of his matches while the Spaniard, Cabanes is a black belt under Claudio Calasans and plays very much his coach's strategy: the patient 50/50 guard game.
Although with a bigger frame, it is unlikely that Rocha will be the stronger man on the mat as Cabanes is well known for his power. This will be a game of inches, if Lucas allows Alex to get close enough to trap Rocha in his guard we might be in for a slow paced match. If Alex is not able to implement his game, then expect Rocha to run circles around the European competitor.
BRUNO FRAZATTO vs GABRIEL MARANGONI (65kg)
Even though the official rankings are yet to be released, it is safe to assume that Gabriel Marangoni currently occupies the #1 ranking in ACBJJ league, just behind the champion Paulo Miyao. This means that veteran black belt and former IBJJF Worlds silver medal Bruno Frazatto will be arriving at ACB and diving straight into shark infested waters in his debut.
In this match-up we feel there are no favorites, with both competitors being evenly matched style wise and physically, with a slight edge to Bruno in experience and an edge to Gabriel in age.
MICHAEL LANGHI vs MARCIO ANDRÉ (75kg)
One man who is a legend of the sport versus the young gun who is himself also on the verge of becoming one of the all time greats.
The masterful spider guard player that is Michael Langhi will face of one of the most versatile grapplers in the sport today, Márcio André of Nova União. Márcio is coming off a loss to Langhi's former training partner Lucas Lepri at ACB 10 by submission. Will 32YO Langhi still have enough in his gas tank to topple the rising star?
CLAUDIO CALASANS vs YAN CABRAL (85kg)
Calasans will be the more physical athlete on the mats here, against the veteran and former European Open silver medal Yan Cabral. When this is the case Claudio tends to open his game more, and show some of his tricks, we hope to see that side of Calasans on the mats come March 3rd, rather than the most conservative version of himself.
OTÁVIO SOUSA vs ISAQUE BAHIENSE (85kg)
Epic match ahead! Both these middleweights bring excitement to the game, Isaque with his cat like movement and Otavio being the pressure killer and lasso/sit up guard magician. Very excited to watch these two go up against each other.
The only time Sousa and Bahiense met – at the 2017 IBJJF Pans final, Otávio got the tap in exciting fashion so expect Isaque to try and reciprocate the favor this time around.
TITLE MATCH 75 KG
DAVI RAMOS (challenger) vs EDWIN NAJMI (champion)
Lightweight clash between current ACB JJ gi champion Edwin Najmi and former ADCC champion promises plenty of action.
These two athletes met last year in a no-gi match won by the American but not without plenty of exciting moments. One could have argued that no-gi favored Ramos' style, so considering the gi is Najmi's world and that the Gracie Barra standout is the current champion it is safe to say the odds are stacked in Edwin's favor. Be that as it may, Davi Ramos' power and speed make him a very worthy and dangerous opponent. One slip and Najmi could be tapping his way out of this match. Keep your eyes well open for this one, should be fireworks.