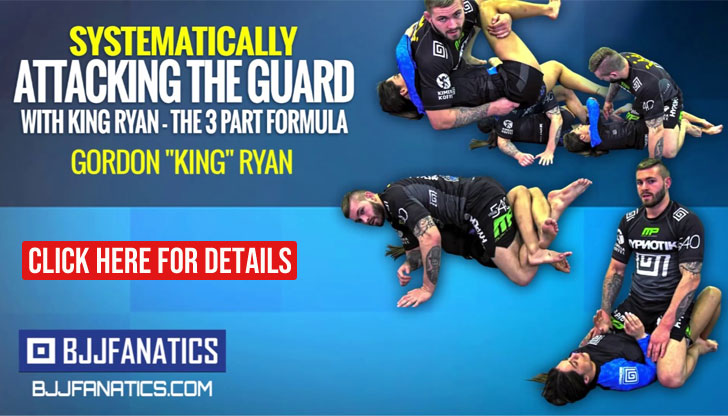 SEPTEMBER 10, 2017 as per usual the ACB JJ (Absolute Championship Berkut) delivered a quality event on all accounts. With a high end production and some of the finest no-gi grapplers on the planet, the recipe left little to chance in a spectacle aimed to elevate the sport to a higher plain.
With such a high level of competition some upsets were in order, and those came in droves. Both the current ADCC champions – Davi Ramos (77 kg) and Claudio Calasans (absolute) came up short at the ACBJJ 7 No-Gi Grand Prix, being beat by the young guns Najmi and Gáudio.
The 77 kilogram saw ACBJJ's lightweight gi finalists (Edwin Najmi and Márcio André) meet again, both looking impressive on their way to the top, though with a clear edge in performance to Edwin who beat both opponents by submission.
If the American Josh Hinger had already been pointed out as a favorite to win the tournament prior to the event, his rival at the finals of the ACB, Arnaldo Maidana came in as an underdog and took his chance with both hands, submitting all on his way to the final.
Check below the results of all the matches.
75 Kilogram Division Results
QUARTER-FINALS
Márcio André defeated Arbi Muradov by points (R1 8×0/R2 0x0/R3 2×0)
Rodrigo Caporal defeated Marcelo Mafra by split referee decision (R1 0x0/ R2 0x0/ R3 0x0)
Davi Ramos defeated Luan Carvalho by points (R1 2×0/ R2 0X0/ R3 0x0)
Edwin Najmi defeated Thiago Abreu by darce choke (R1)
SEMI-FINALS
Márcio André defeated Rodrigo Caporal by points (R1 0x0 /R2 2×0 /R3 2×0)
Edwin Najmi defeated Davi Ramos by RNC (R2)
FINAL
Márcio André defeated Edwin Najmi (R1 0x0 /R2 0x0 /R3 0x0 /R4 0x0 /R5 0x0)
In a very boring match André called Najmi's bluff and pulled out the win by referee decision. Traditionally a counter grappler, Najmi's game was put to the test by Márcio who opted not to attack, trying to take Edwin out of hi comfort zone and forcing the Gracie Barra athlete to take control of the tempo. The American did not bite the bait and (unfortunately for the fans) the match was met on the centre of the mat, from the feet with zero offensive moves for 4 rounds.
85 Kilogram Division Results
QUARTER-FINALS
Josh Hinger defeated Isaque Bahiense by darce choke (R1)
Hugo Marques defeated Thiago Sá by points (R1 2×0 /R2 2×0 /R 0x2)
Arnaldo Maidana defeated Lucas Rocha by arm in guillotine (R1)
Patrick Gaúdio defeated Cláudio Calasans (R1 0x0 /R2 2×0 / R3 0x0)
SEMI-FINALS
Josh Hinger defeated Hugo Marques by guillotine
Arnaldo Maidana defeated Patrick Gaúdio by omoplata
FINAL
Josh Hinger defeated Arnaldo Maidana by gogoplata (R3)
Amazing performance throughout the tournament by Josh who once again prevailed in the final with dominance. After scoring 9 points in the 2nd round and several more in the 3rd, Hinger locked in one of his patented gogoplata/manoplata submissions for the finish and the ACB strap. Glorious night for Josh.