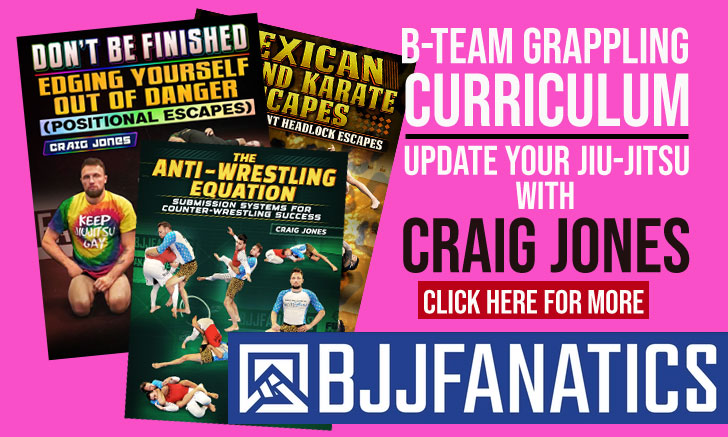 Radosław Turek, commonly referenced as Radek Turek is a Polish grappler and Brazilian jiu jitsu black belt under Alexandre Paiva of Alliance, being also the head coach of the Berserkers Team in Warsaw – Poland. A former ADCC veteran, Turek formed one of the strongest European teams in the sport with students who repeatedly medal at important events in international circuits such as the International Brazilian Jiu Jitsu Federation (IBJJF) and ADCC.
Radek Turek Jiu Jitsu
Full Name: Radosław Turek
Nickname: 'Radek' which is the short version of Radoslaw.
Lineage: M. Maeda > C. Gracie > H. Gracie > Rolls Gracie > Romero Cavalcanti > Alexandre Paiva > Radek Turek
Main Achievements:
IBJJF European No-Gi Champion (2014)
ADCC European champion (2009/2007)
UGC Cup 6 Champion (2005)
ADCC European Runner-up (2011*)
Budokan Cup Runner-up – Brazil (2004)
* Closed bracket with team mate
Favorite Position/Technique: N/A
Weight Division: Super Pesado (100,00 kg / 222.0 lbs)
Team/Association: Berserkers Team Warsaw
Radek Turek Biography
Radek Turek was born on April 28, 1977 in Zambrów, growing up in Łomża – Poland.
While growing up Turek became interested in court sports, namely volleyball and basketball activities he started in primary school and carried on for many years before being forced to quit due to a back injury by the time he finished high school. He was then advised to seek swimming as an alternative which he did for a short period.
At university Radek became interested in boxing, and it was through his connections in the ring world that Turek crossed paths with Sebastian 'Seba' Słowek, the man who introduced him to grappling. Once Radek's injuries cleared he gave start to his training under Seba at the age of 22.
Seba was not officially ranked in grappling at the time and although the classes incentivized Turek they lacked professional supervision. That came once Slowek met Andreas Schmidt, a German luta livre esportiva and mixed martial arts (MMA) competitor from Cologne whom Seba and Radek visited regularly to improve their training curriculum.
Two years into his training, Turek decided to start competing and to improve this aspect of his game he chose to move to Brazil for 1 year, with his coach/training partner Sebastian Slowek. He spent time training BJJ with Alexandre Paiva (Alliance Leblon) and also no-gi with former ADCC open weight champion Ricardo Arona as well as luta livre esportiva (LLE) legend Alexandre 'Pequeno'. Radek spent 18 months there, training 3x per day and competing which took his jiu jitsu to another level.
Returning to Poland on December 2004, Radek settled in Warsaw where he started teaching grappling outside his working hours to a small class. Radek's first students were: his brother Maniek, Kamil Umiński and Jerz Toeplitz, though the class soon expanded.
For many years Turek focussed his efforts on no-gi grappling, the area which suited his needs the most and fit his competitive experience. It was only in 2010 (around the same time he earned his black belt from 'Gigi' Paiva) that Radek started introducing a kimono curriculum to his classroom.
Having built one of the strongest jiu jitsu teams in Europe, and after he developed his first black belt (Kamil Umiński), in 2016 Turek joined forces with the Berserkers team – combining his Alliance legion with Piotr Bagiński's Berserkers.
Radek Turek Highlight (2008)

Radek Turek ADCC Trials Highlight (2007)