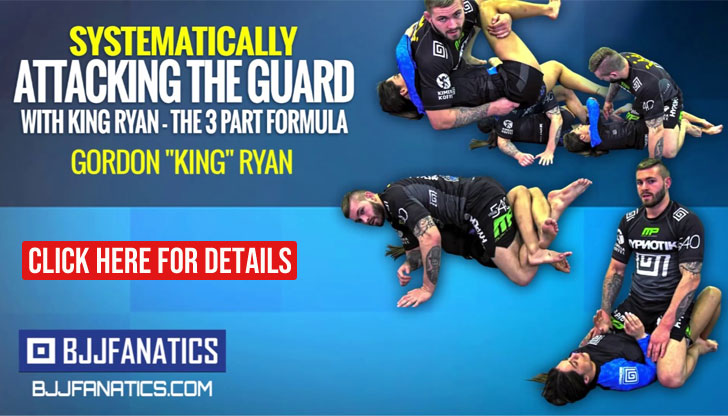 JUNE 1, 2019. Last Thursday we saw Atos break from the pack in the teams ranking at the International Brazilian Jiu-Jitsu Federation (IBJJF) World Championship, in California – USA. However, it ain't over until it's over, and as we alluded to in a recent article, the recent addition of the Munis brothers to the Alliance camp could reap tremendous benefits to the team's world title aspirations. Today it did, in a big way.
The two brothers, Erich (heavyweight) and Anderson (super-heavyweight) walked through their weight classes and closed the absolute, stacking plenty of important points for the Alliance camp. In the light featherweight camp, the São Paulo based team also saw the super talented Fabricio Andrey take home the gold medal.
We recently wrote an article on how Alliance had put together a giant effort to return to the World Championship team title it once possessed, and steal it from the current team champions, Atos Jiu-Jitsu Academy. Although the tournament is still in its early stages, much was set on this first day of competition, with Atos exceeding all expectations by separating itself from the pack in both the adult female and male divisions.
The Atos purple belt team managed to conquer one gold medal by way medium-heavy American powerhouse DC DeAngelis, a great result for the young competitor, but a poor overall result for Atos who was hoping for gold medals in the lightweight (Andy Murasaki) and middleweight (Tainan Dalpra) divisions. The disappointing outcome in these divisions was owed to Checkmat athletes Lucas Protasio and 17-year-old purple belt Jansen 'Nenego' Gomes. Protasio a recent addition to the squad, and Gomes a product of the kids program of the Checkmat team in Rio de Janeiro, student of the Vieira Brothers. Jansen 'Nenego' showed tremendous composure out there, avenging his Pans loss earlier this year to Dalpra. A rivalry we are expected to see for many years to come.
On the adult female team, Atos' strong start has kept their head above water, but GF Team is catching up. Day 3 should be a decisive day on that front.
Day 2 Team Standings
Adult Male
1 – Alliance – 62
2 – Atos Jiu-Jitsu – 44
3 – Cicero Costha Internacional – 36
4 – CheckMat – 35
5 – GF Team – 23
6 – Ares BJJ – 18
7 – R1NG BJJ – 14
8 – Nova União – 10
9 – Strela Team – 10
10 – Soul Fighters BJJ – 9
Adult Female
1 – Atos Jiu-Jitsu – 51
2 – GF Team – 39
3 – CheckMat – 19
4 – Soul Fighters BJJ – 18
5 – Unity Jiu-jitsu – 15
6 – Alliance – 12
7 – Ribeiro Jiu-Jitsu – 10
8 – Immersion Mixed Martial Arts – 9
9 – Unity Jiu-Jitsu International – 9
10 – SBG Drayton Valley – 9