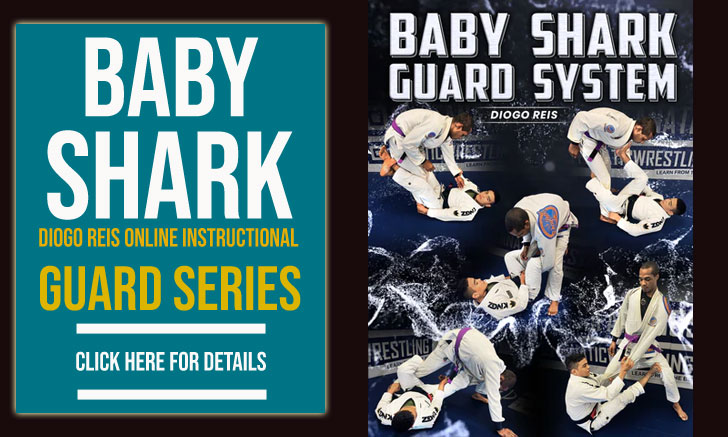 JUNE 3, 2018 was the day that marked the inclusion of the black belt divisions in the IBJJF World Jiu Jitsu Championship, showing the younger generations what is expecting them in the near future.
Opening Saturday's hostilities with the open weight class has been a tradition over the past few years, the exception for 2018 were the high numbers of jaw dropping matches in the division. Nicholas Meregali vs Felipe Pena (Meregali by arm in Ezekiel), Marcus Buchecha vs Fellipe Andrew (Buchecha by armbar), Tim Spriggs vs Gutemberg Pereira (Spriggs after Pereira's DQ), Buchecha vs Meregali (Buchecha 5×2 pts) and Leandro Lo vs Honório (Lo 4×0 pts) could all go down as some of the most drama fueled duels in the history of the World Championships, with backwards and forwards action throughout.
In the end the absolute division final of the men's black belt division will be a repeat of last year's match between Leandro Lo and Marcus Almeida, as will be the female open weight final. A match between Nathiely de Jesus and Tayane Porfirio.
The high level of matches seen in the open weight certainly tricked down to the standard weight classes, with some modern day classics taking place bringing the best out of the fans. After a full day of great jiu jitsu, some of the finals have been set (black belt female divisions and black belt male absolute) as well as the quarter-finals for the weight classes. All of which will take place tomorrow.
Below is a description of how the quarter finals will be played tomorrow.
ROOSTER WEIGHT (male)
– Rodnei Barbosa vs Carlos Perez
– Bruno Malfacine vs Juan Lopes
– Hiago Gama vs Koji Shibamoto
– Tomoyuki Hashimoto vs Lucas Pinheiro
LIGHT FEATHER WEIGHT (male)
– Alex Sodré vs Mikey Musumeci
– Tiago Barros vs Hiago George
– Yuta Shimada vs Joao Miyao
– Ary Farias vs Rene Lopez
FEATHER WEIGHT (male)
– Isaac Doederlein vs Márcio André
– Isaque Paiva vs Jamil Hill-Taylor
– Leo Saggioro vs Rafael Mansur
– Osvaldo Moizinho vs Gianni Grippo
LIGHT WEIGHT (male)
– Edwin Najmi vs Espen Mathiesen
– Lucas Lepri vs Jake Mackenzie
– Renato Canuto vs Victor Silvério
– JT Torres vs Vitor Oliveira
MIDDLE WEIGHT (male)
– Gabriel Arges vs Tommy Langaker
– Marcos Tinoco vs Yago de Souza
– Ruan de Oliveira vs Jaime Canuto
– Claudio Calasans vs Isaque Bahiense
MEDIUM HEAVY WEIGHT (male)
– Esdras Mendes vs Renato Cardoso
– Gustavo Batista vs Horlando Monteiro
– Lucas Barbosa vs Matheus Diniz
– Rudson Mateus vs Matheus Spirandeli
HEAVY WEIGHT (male)
– Alexandre Ribeiro vs Felipe Pena
– Dimitrius Souza vs Fellipe Andrew
– Patrick Gaudio vs Jackson Sousa
– Keenan Cornelius vs Tim Spriggs
SUPER HEAVY WEIGHT (male)
– Igor Schneider vs Nicholas Meregali
– Rodrigo Ribeiro vs Leandro Lo
– Nelton Pontes vs Fernando Reis
– Mahamed Ali (straight to semi-final as both athletes from this side of the bracket earned a DQ)
ULTRA HEAVY WEIGHT (male)
– Marcus Almeida vs Otávio Nalati
– Victor Honório vs Alex Aparecido
– Admilson Gobi vs Gustavo Elias
– João Gabriel Rocha vs Luiz Panza
OPEN WEIGHT (male)
– Marcus Almeida def. Fellipe Andrew by armbar
– Nicholas Meregali def. Felipe Pena by arm in ezekiel choke
– Leandro Lo def. Luiz Panza by 2×0
– Victor Honorio def. Tim Spriggs by 2×0
Semi Final
– Marcus Almeida def. Nicholas Meregali by 5×2
– Leandro Lo def. Victor Honorio by 4×0
ROOSTER WEIGHT (female)
– Rikako Yuasa vs Serena Gabrielli
LIGHT FEATHER WEIGHT (female)
– Talita Alencar vs Amanda Monteiro
FEATHER WEIGHT (female)
– Karen Antunes vs TBD
LIGHT WEIGHT (female)
– Luiza Monteiro vs TBD
MIDDLE WEIGHT (female)
– Ana Carolina Vieira vs Raquel Canuto
MEDIUM HEAVY WEIGHT (female)
– Monique Elias vs Claudia DoVal
HEAVY WEIGHT (female)
– Ana Carolina Vieira vs Raquel Canuto
SUPER HEAVY WEIGHT (female)
– Tayane Porfirio vs Venla Lukkonen
OPEN WEIGHT (female)
– Tayane Porfirio vs Nathiely de Jesus