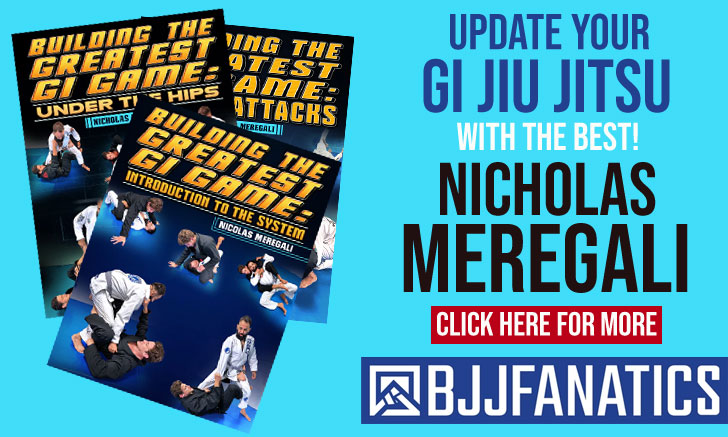 One of the rising stars of the AJP circuit is Uanderson Ferreira (47-12). A Brazilian athlete who moved to the United Arab Emirates as a blue belt and built his career in the AJP circuit with one of the league's best teams, the Commando Group.
Since arriving in the Middle East, Ferreira has won the Abu Dhabi World Pro a total of 3 times, one in each colored belt. The AJP rules stipulate that, once an athlete wins a World Pro title, he is required to compete in the belt rank above. This rule led Ferreira to complete a full year in the black belt division while still holding the brown belt around his waist.
As a brown belt, Ferreira attempted a run at the black belt gold medal at last year's World Pro, earning bronze. A tremendous feat for a brown belt, only surpassed by Rodolfo Vieira back in 2009, when the GFT guard passing machine won the title as a brown belt and his reputation as the Black Belt Hunter.
Competing against black belts in the AJP ruleset last year, Ferreira went 26-6 with a 42% submission win rate and 2 losses by submission in 2022, but that was then and this is now. The black belt version of Ferreira in the AJP circuit has only improved upon last year's numbers with solely one loss in the league (which came due to injury), 10 wins, and a 60% submission rate.
This November 9th will mark Uanderson's first attempt at the World Pro championship as a black belt. "It is going to be a big challenge, I managed to get through the qualifiers because I had a good score in the overall rankings and I'm already in the main bracket. It's going to be a war. Regardless of who comes in front of you, you're a fish who falls into the net. This edition of the World Pro is special, there will be more athletes than ever and everyone is eager to take it. But I'm very well prepared, my teachers at Commando Group are getting the best out of me and I'm going to pursue this title with all my might", explained Ferreira to reporter Bruno Ramôa this week.
Given how impressive Uanderson's record has been in 2023 and his seeding in the big show, it is impossible not to class him as one of the main candidates to win the World Pro crown. To get there, however, he will likely have to face names like – Uanderson Ferreira (BRA), current IBJJF World Champion Jansen Gomes (BRA), former European Champion Bruno Lima (POR), rising England talent Faris Ben-Lamkadem and Australia's technical guard player Levi Jones-Leary. A tremendous task for the young talent, but one that is certainly at his grasp.
Cover photo taken by Bruno Ramôa.