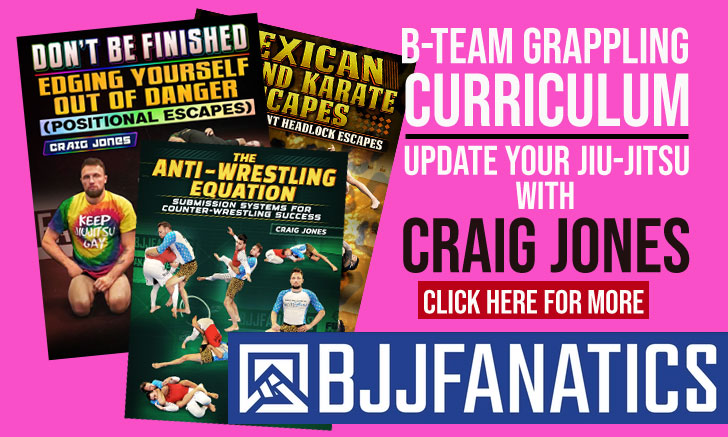 SEPTEMBER 24, 2017 and the final results for the ADCC tournament are out! The biggest submission wrestling/no-gi jiu jitsu tournament in the world was held in Helsinki – Finland this year, at the excellent Espoo venue, a perfect arena for an event of this magnitude.
Yesterday, during the Day 1 of the ADCC finals we saw plenty of upsets, with a few up-and-comers dethroning some of the event's favourites. This undertone carried on during this final day to a lower extent. From all the surprises of yesterday still in the race, only Gordon Ryan, Bianca Basílio and AJ Agazarm made it through to the final – 3 of the 5 athletes we mentioned in our 'ADCC Dark Horses' article last week.
One of the stories of the tournament was without a doubt the rise of Gordon Ryan as one of the biggest names in no-gi today. Ryan went through a who's-who of grappling, defeating three legends of the sport and a rising talent in Dillon Danis, confirming his spot and proving any doubters wrong while showing a very well rounded game and taking down 3 out of 4 opponents in his weight class. Aside from the Danaher Death Squad member the ADCC also shone some light back into AJ Agazarm's real depth of talent. The Gracie Barra 66 kilogram contender had been disregarded by many given his lack of success over these past few months, but the Florida born grappler showed he is the real deal and that he belongs in this weight class.
Other names worthy of mentioning were Felipe Pena, Yuri Simoes and JT Torres, all of which had grueling matches in front of them and handed them as the veterans that they are with true craftsmanship. Yuri accomplished that which has only been done once in the ADCC – win 2 world titles in separate weight classes (88kg [2015] and 99kg [2017]), stealing the gold medal from Felipe Pena who is a 2nd time runner-up. The other competitor who successfully won two weight classes was Jeff Monson (1999/2005).
On the 77 kilogram division Torres had two absolute wars against Gary Tonon and Lucas Lepri today, defeating both competitors in a clinic of composure. Never out of the race, Torres was put in some tough spots by Lepri but came back strong to steal the title from the Brazilian.
Felipe Pena was the ruler of the open weight class, where he was placed in a hell of a bracket, one with names such as Xande Ribeiro, Marcus Almeida and Victor Honorio. In the end Preguica accomplished a title that had 'ran' away from him for the past two events, conquering the absolute ADCC gold medal by defeating Gordon Ryan in the final (6×0).
On a more negative note, the ADCC had an enormous amount of 0x0 matches, decided by referee decision. This is one of the toughest tournaments in grappling today and scoring under these rules is indeed incredibly tough. Below are the individual Match Results for this tournament's finals.
ADCC DAY 2 RESULTS
Below are the match results and medalists for the ADCC worlds. For full match results of day 1 (elimination rounds and quarter finals) press here.
Superfight
Chael Sonnen defeated Leozinho Vieira by judge decision (0x0 score)
Full open weight results will be on display once the absolute tournament is finished.
| Bracket | Round | Winner | Loser | Pts Winner | Pts Looser | Other | | | | |
| --- | --- | --- | --- | --- | --- | --- | --- | --- | --- | --- |
| A | R1 | Alexandre Ribeiro | T. Pyylampi | | | Armbar | | | | |
| A | R1 | Felipe Pena | Celso Vinicius | 6 | 0 | | | | | |
| A | R1 | Victor Honorio | Zhanpeisov | | | Footlock | | | | |
| A | R1 | Marcus Almeida | Mike Perez | 0 | 0 | Penalty | | | | |
| B | R1 | Dillon Danis | Y. Ozawa | | | Arm in guillotine | | | | |
| B | R1 | Mahamed Aly | Eliott Kelly | 2 | 0 | | | | | |
| B | R1 | Craig Jones | Chael Sonnen | | | Outside heel hook | | | | |
| B | R1 | Gordon Ryan | Roberto Abreu | | | Inside heel hook | | | | |
| A | 4F | Marcus Almeida | Alexandre Ribeiro | 3 | 0 | | | | | |
| A | 4F | Felipe Pena | Victor Honorio | 12 | 0 | | | | | |
| B | 4F | Mahamed Aly | Dillon Danis | 0 | 0 | pen | | | | |
| B | 4F | Gordon Ryan | Craig Jones | | | Katagatame | | | | |
| A | SF | Gordon Ryan | Mahamed Aly | | | Heel hook | | | | |
| B | SF | Felipe Pena | Marcus Almeida | | | RNC | | | | |
| | F | Felipe Pena | Gordon Ryan | 6 | 0 | | | | | |
| | 3RD | Marcus Almeida | Mahamed Aly | | | Heel hook | | | | 1 |