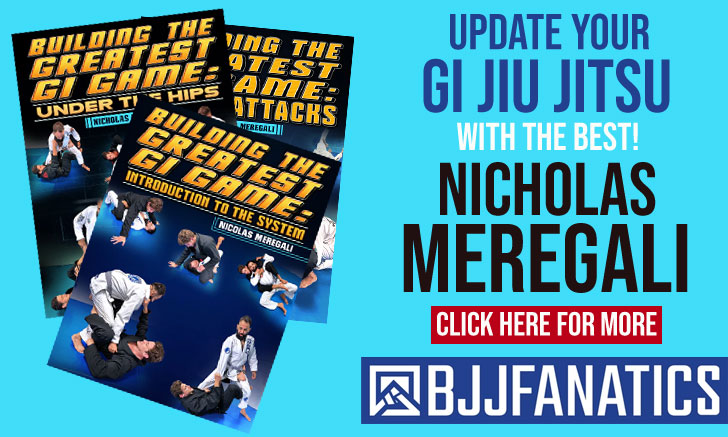 NOVEMBER 8, 2023, ABU DHABI, UAE, was the date set for another country qualifying round for the World Pro Championship, the crown jewel of the AJP (Abu Dhabi Jiu-Jitsu Pro) Tour federation, one of the biggest and certainly the most widespread organization in the world of jiu-jitsu.
As per usual, the Abu Dhabi World Pro is set between 3 days: Day 1 (today) being the country qualifiers/trials, Day 2 as the main tournament (tomorrow), and the finals being set for Day 3. A 3-day marathon of grappling.
Although these trial winners will still need to face the #1 seeds of their countries on Day 2 (a position acquired through the tournament circuit's ranking points), the qualifiers often determine who will come out on top at the end of this race, particularly if they are from Brazil – the strongest nation of Gi jiu-jitsu in the sport.
Some of these Country Trials brackets were top-shelf events in themselves, given how many high-end talents came in ready to qualify. The Brazilian male 77-kilogram division, for example, had 21 challengers with IBJJF World & Pan Champions in the mix. The champion there was the always entertaining Mathias Luna, an athlete who often gives preference to his showmanship to the detriment of his ability to take the win. Today this young man was able to merge the two aspects of the game flawlessly with 5 matches & 4 submissions.
Equally entertaining was Israel Sousa Almeida, another athlete with one of the most impressive submission-oriented games in the sport and someone who entered the tournament with 8 submissions in his past 10 wins. Again, the Ceara native was able to add two more submissions to his record on his way to the final where he faced the very experienced Manaus athlete, Alex Sodre. The final was an even affair won by Israel by one point.
Another fun division to follow was Brazil's 120-kilo qualifier, won by former Brazilian National Judo Team member, Felipe Bezerra. Felipe had a few tough matches, particularly against his former Checkmat teammate, Matheus "Ta Danado" in the final, which he won by 2 points.
One of the most exciting qualifying rounds in the female division took place at 95 kilos (heavyweight), the biggest women's weight class in the number of athletes. The category was won by Yara Soares of Team Fratres, an athlete who is making a comeback this year after a lengthy absence from the sport. Soares will likely be going toe-to-toe for the gold medal with Gabrieli Pessanha tomorrow, a historic rivalry in the sport that will see another chapter.
In other Country Trials, the most exciting name to emerge was Anton Seleznev of Russia. A very competent talent in the heavyweight division that could surprise a few people tomorrow.
QUALIFIER WINNERS OF 2023
BRA 56KG, Thalison Soares
BRA 62KG, Marcos Froede
BRA 69KG, Israel Sousa
BRA 77KG, Matheus Luna
RUS 77KG, Ilez Khashagulgov
BRA 85KG, Jackson Bernardo
RUS 85KG, Eldar Malicovich
BRA 94KG, Fellipe Andrew
BRA 120KG, Felipe Bezerra
RUS 120KG, Anton Seleznev
BRA 49KG, Mayssa Bastos
BRA 55KG, Gabriela Pereira
BRA 62KG, Larissa Martins
BRA 70KG, Brigida Felipe
BRA 95KG, Yara Soares
QUALIFER TOURNAMENT WINNERS & THEIR RUNS
56KG BRAZIL QUALIFIER
THALISON SOARES (AOJ)
Defeated:
(W) Rodrigo Otavio, 15×0
(W) Bruno Borges, 5×2
(W) Roiter Lima, 3×0
62KG BRAZIL QUALIFIER
MARCOS FROEDE (PSLPB)
Defeated:
(W) Wagner Crispim, 1×0
(D) Andrew Soares, 2×1
(W) Guthiery Melo, 4×4
69KG BRAZIL QUALIFIER
ISRAEL SOUSA (GFTeam)
Defeated:
(W) Bruno Cabral, submission
(W) Higor Lima, submission
(W) Alex Sodre, 3×2(W)
77KG BRAZIL QUALIFIER
MATHIAS LUNA (Checkmat)
Defeated:
(W) Gledson Souto, submission
(W) Leonardo Souza, submission
(W) Carlos Damasceno, submission
(W) Arley Pacheco, 6×0
(W) Elder Junior, submission
85KG BRAZIL QUALIFIER
JACKSON BERNARDO (AFNT)
Defeated:
(W) Lucas Giraud, 2×0
(W) Marcos Paulo, 1×0
94KG BRAZIL QUALIFIER
FELLIPE ANDREW (Alliance)
Defeated:
(W) Clemer Canario, 7×0
(W) Caio Mendonca, 2×0
(W) Ithalo Lopes, submission
(W) Marcelo Gomide, submission
120KG BRAZIL QUALIFIER
FELIPE BEZERRA (Commando Group)
Defeated:
(W) Pablo Aragao, 2×0
(W) Vandre Barbosa, 3×0
(W) Matheus Xavier, 8×6
77KG RUSSIA QUALIFIER
Ilez Khashagulgov (Brasa)
Defeated:
(W) Ibragim Ismailov, 4×0
(W) Mansur Gazalapov, 3×2
85KG RUSSIA QUALIFIER
ELDAR MALICOVICH (Agate)
Defeated:
(W) Alan Kankulov, submission
(D) Alan Kankulov, 4×3
(W) Alan Kankulov, submission
120KG RUSSIA QUALIFIER
ANTON SELEZNEV (Universal JJ)
Defeated:
(W) Svyatoslav Ognev, submission
(W) Svyatoslav Ognev, submission
85KG ITALY QUALIFIER
NIKO COLONNA (Tribe)
Defeated:
(W) Fabio Daniel Dias, 1×0
(W) Fabio Daniel Dias, 3×0
49KG WOMEN'S BRAZIL QUALIFIER
MAYSSA BASTOS (AOJ)
Defeated:
(W) Flavia Quintareli, submission
(W) Flavia Quintareli, submission
55KG WOMEN'S BRAZIL QUALIFIER
GABRIELA PEREIRA (Vision)
Defeated:
(W) Ariadne De Oliveira, 1×0
(W) Beatriz Campos, 5×2
62KG WOMEN'S BRAZIL QUALIFIER
LARISSA MARTINS (Dream Art)
Defeated:
(W) Amanda Hening, decision
(W) Ludmila Fiori, submission
(W) Maria Luiza, 3×0
70KG WOMEN'S BRAZIL QUALIFIER
BRIGIDA FELIPE (Vision)
Defeated:
(W) Vitoria Nogueira, decision
(W) Priscilla Assuncao, submission
95KG WOMEN'S BRAZIL QUALIFIER
YARA SOARES (Fratres)
Defeated:
(W) Tamiris Silva, 2×1
(W) Stephany Helen, submission
(W) Leticia Santos, 4×0