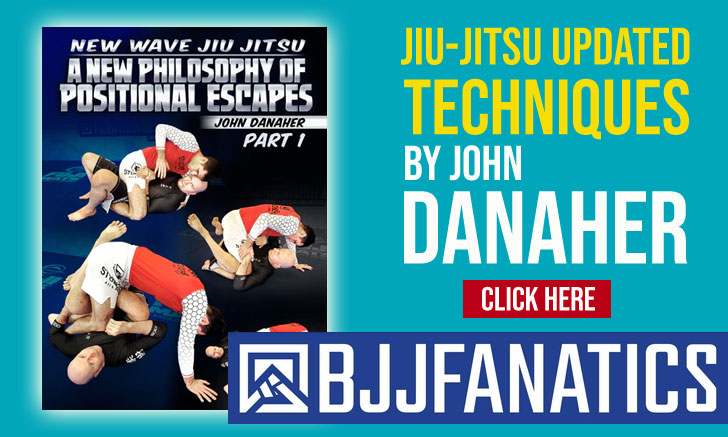 NOVEMBER 20, 2023. It is safe to say we, at BJJ Heroes, are big fans of the IBJJF ruleset and the company's events. Nevertheless, somehow, it is believed by many (mostly no-gi fans) that IBJJF matches are boring. Well, if The Crown's objective was to scare away that rumor it thoroughly missed its mark. The majority of semi-finals were poor and entertainment scarce, a stigma that falls thoroughly down on the athletes and match-makers. Although we saw one double disqualification for lack of combativity (Victor Honorio x Joao Gabriel), we believe many more deserved the same treatment.
Saving the night were Tainan Dalpra, Fellipe Andrew, Pedro Maia, as well as Luiza Monteiro and Nathalie Ribeiro. Athletes who did their best to bring entertainment to the viewers.
FEATHERWEIGHT TOURNAMENT, MALE
The excitement we saw in the female lightweight division we missed in the male featherweight category. Stale matches with athletes stuck in each other's games looking for advantages from shallow footlocks to win their matches was the name of the game here. There is a ton of potential in this weight class, given how much talent exists at 154 lb but, sadly, the game-planning that is so often applied here does let the division down from a spectator standpoint.
Diego Pato was an example of the type of game-planning that worked against jiu-jitsu as a spectacle tonight. Although he is one our favorite no-gi athletes to follow in the sport, his current gi game – heavily reliant on lapel-guard – did little to add excitement to the matches he participated in at The Crown.
Another athlete who brought a similarly simmering approach to his matches was Doederlein. The American athlete focused on playing guard, back fully on the mat, not attempting to come up and score. So much so that Isaac had one single offensive attempt in the whole final match against Nagai, which came in the final 15 seconds.
– Samuel Nagai def. Diego "Pato" Oliveira via 4×4 pts, 2×0 adv
– Isaac Doederlein def. Fabricio Andrey via split decision
3rd Place:
– Diego "Pato" Oliveira def. Fabricio Andrey via 6×6 pts, 1×0 adv
Final:
– Samuel Nagai def. Isaac Doederlein via 1 advantage.
MIDDLEWEIGHT TOURNAMENT, MALE
On paper, the tournament had everything to provide solid entertainment. Tainan has accustomed us, the fans, to exciting matches, Pedro Maia is a finisher by nature while Murasaki and Mauricio Oliveira have also been in exciting clashes in the past. Sadly, the semi-finals were not as fun to follow (particularly Andy x Mauricio).
Luckily for all, in the final the real Tainan Dalpra came through to save the day, aggressive and submission-oriented. The match did not take long. Dalpra pulled early, Andy went for a long step pass which Dalpra countered with a shoulder crunch to triangle choke combination. Beautiful stuff.
Despite coming off with no medal, one of the winners of the division was Pedro Maia. The Brazilian came in willing to give the event the show and entertainment it deserved, always pushing forward.
– Tainan Dalpra def. Pedro Maia via 2×0 pts
– Andy Murasaki def. Mauricio Oliveira via 0x0 pts, 1×0 adv
3rd Place:
– Mauricio Oliveira def. Pedro Maia via 2×2 pts, 1×0 adv
Final:
– Tainan Dalpra def. Andy Murasaki via triangle choke
HEAVYWEIGHT TOURNAMENT, MALE
The heavyweight division matchmaking was as solid as they come and it did produce very fun matches for the fans. Andrew & Lo was the 8th match of the event and it provided fast-paced action and the first submission of the tournament. Uanderson and Batista had strong moments as well, particularly once Gustavo was able to establish a top position.
In the final, Fellipe put on a great pace against Gustavo, asserting the top position and dominating from that stance while placing 11 points on the scoreboard.
– Fellipe Andrew def. Francisco Lo via katagatame
– Gustavo Batista def. Uanderson Ferreira via 5×0
3rd Place:
– Francisco Lo earned bronze as Uanderson was unable to compete due to an injury endured in the semi-finals.
Final:
– Fellipe Andrew def. Gustavo Batista via 11×0
OPEN WEIGHT TOURNAMENT, MALE
A socking semi-final between Honorio and Joao Gabriel Rocha. Two athletes competing in a professional event built to prove jiu-jitsu can be entertaining who came in unwilling to match the event's aspirations. Honorio and Rocha spent the match forehead to forehead, with not a single attack worthy of the label, which ended in a double DQ after 3 (!) penalties/warnings.
Due to the DQ in the semis, the other scheduled semi-final turned out to be a final.
– Semi-finals, Victor Honorio and Joao Gabriel Rocha both DQ'ed for lack of combativity.
Final:
– Erich Munis def. Roosevelt Sousa via 2×2 pts, 5×0 adv
LIGHTWEIGHT TOURNAMENT, FEMALE
One of the most fun divisions of The Crown was the female lightweight division. Nathalie Ribeiro vs Janaina Lebre in particular was one of the matches of the night and everything we would want to see in this setting.
After the exciting semi-final, Tata Ribeiro returned to the mats for the final putting on another great show from a spectator standpoint against Luiza Monteiro. Monteiro of Team Atos met Nathalie's intensity and made the best of her experience and technique to impose her game in a beautiful clash.
– Nathalie Ribeiro def. Janaina Lebre via 6×2 pts
– Luiza Monteiro def. Brianna Ste-Marie via 6×2 pts
3rd Place:
– Janaina Lebre as Ste-Marie could not advance due to injury in the semi-final.
Final:
– Luiza Monteiro def. Nathalie Ribeiro via 10×0 pts
OPEN-WEIGHT TOURNAMENT, FEMALE
A surprisingly boring match between Amy Campo and Pessanha started the division, though Tayane Porfirio was able to set the record straight with a solid return to the IBJJF platform with a submission win over Melissa Cueto in a dominant performance.
In the final we saw Gabrieli Pessanha put on a fun performance against the resilient Porfirio whose "Never Say Die" attitude greatly helped keep this match alive, forcing Gabrieli to stay active.
– Gabrieli Pessanha def. Amy Campo via 0x0 pts, 1×0 adv
– Tayane Porfirio def. Melissa Cueto via choke from side control
3rd Place:
– Melissa Cueto def. Amy Campo via 2×0 pts
Final:
– Gabrieli Pessanha def. Tayane Porfirio via 2×0