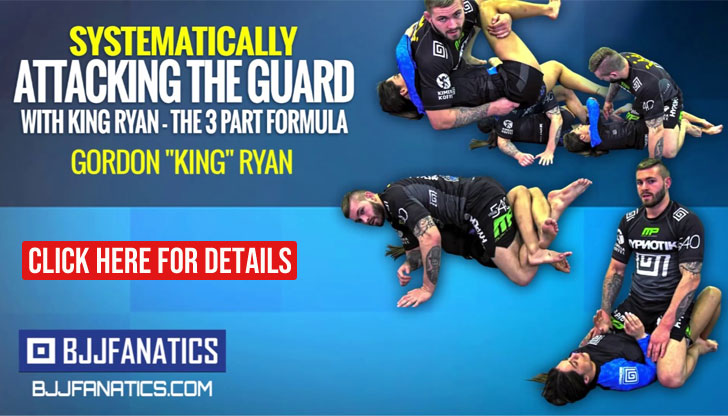 NOVEMBER 20, 2023, SAO PAULO, BRAZIL, held the latest edition of the International Brazilian Jiu-Jitsu Federation (IBJJF) Sao Paulo Open, one of the biggest tournaments organized by the federation in the country.
The region has been the biggest producer of high-end talent in gi jiu-jitsu over the past decade thanks to training academies such as Dream Art, Guigo JJ, Cicero Costha, Fratres, Alliance HQ, Almeida JJ, Escola Melqui Galvao, and more. All of which are stationed in Sao Paulo.
As per usual, the tournament received an array of athletes from different regions of Brazil, including Manaus, Rio de Janeiro, and Minas Gerais – all important hubs for grappling in the country.
The Sao Paulo Open produced a big number of fast-paced action with 55% of those ending with submissions in nearly 100 matches in the adult black belt division.
Among the biggest performers of the tournament was Guigo Jiu-Jitsu's Marlus Salgado (formerly with Kimura) at lightweight, who had 4 matches and 2 submissions, one of which after a beautiful crab ride to the back sequence.
A rising talent in the featherweight division Lucas Maquine of Manaus submitted everyone in his path on his way to a gold medal, applying a very similar style to that of his cousin, world champion Meyram Maquine.
Pedro "Bolo" of Dream Art is an athlete we've been keeping under our eyes for the past few months. The talented black belt rookie proved the buzz is real once again with another gold medal performance with 2 subs in the middleweight division and a highly entertaining match against Almeida JJ's Eduardo Tinoco – an athlete that had disappeared off of the sport's mainstream for a few years after a promising colored belt career, but seems to be back and in great form.
Almeida Jiu-Jitsu dominated the medium heavyweights through Leo Lara and Elder Junior. The division saw the debut of brown belt world champion and #1 Rookie player of the AJP Tour, Rui Alves Neto. Sadly, the talented player lost in the first round via advantage against veteran Leandro Lo black belt, Wellington Luis.
ROOSTERWEIGHT, MALE
Final: Oziel Santos def. Aniel Bonifacio via Choke from the back
LIGHT-FEATHERWEIGHT, MALE
Final: Lincoln Batista def. Iago Silva via Choke from the back
FEATHERWEIGHT, MALE
Final: Lucas Maquine def. Cleison Gabriel via Choke from the back
LIGHTWEIGHT, MALE
Final: Marlus Salgado def. Vitor Sotini via 7×6 pts
MIDDLEWEIGHT, MALE
Final: Pedro Bolo def. Eduardo Tinoco via 6×2
MEDIUM-HEAVYWEIGHT, MALE
Final: Elder Junior and Leonardo Lara closed the division for Almeida JJ/Atos
HEAVYWEIGHT, MALE
Final: Gabriel Brod def. Hygor Brito via DQ (knee reaping)
SUPER-HEAVYWEIGHT, MALE
Final: Anderson Kauan def. Julian Stonjek via Choke from the back
ULTRA-HEAVYWEIGHT, MALE
Final: Pedro Lucas def. Pablo Batista via 13×0
OPEN-WEIGHT, MALE
Final: Guilherme Lambertucci def. Lucas Alves via Americana lock
FEATHERWEIGHT, FEMALE
Final: Jessica Caroline def. Ingrid Assis via Triangle choke
LIGHTWEIGHT, FEMALE
Final: Miranda Galban def. Gessica Soares via Decision
MIDDLEWEIGHT, FEMALE
Final: Thalyta Silva def. Stephanie Jangelni via Choke from the back
MEDIUM-HEAVYWEIGHT, FEMALE
Final: Sabatha Lais def. Alexia Arantes via Toe hold
HEAVYWEIGHT, FEMALE
Final: Amanda Magda def. Izadora Cristina via Toe hold
OPEN-WEIGHT, FEMALE
Final: Thalyta Silva and Jessica Caroline closed the division for Fratres