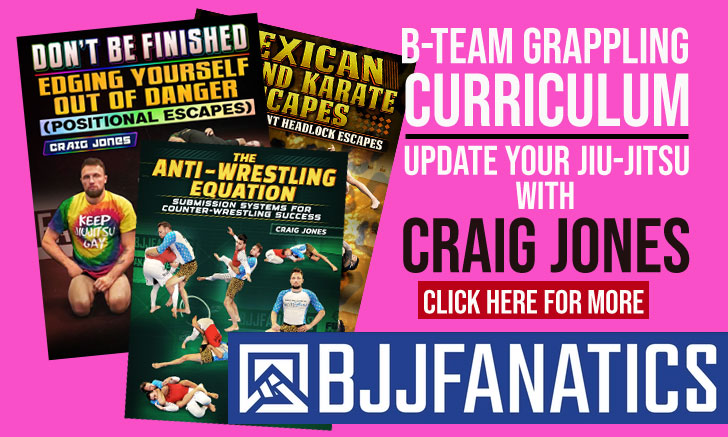 For over a decade the rooster-weight class has been decided bipartisanly, with Bruno Malfacine holding the record of IBJJF world titles in the division (8 at black belt) – all obtained during this 10 year period, and Caio Terra conquering the remaining two.
The recent news of Malfacine's move to mixed martial arts (MMA) in the near future has opened the gates of speculation as to who will control the division in his absence. The obvious choice would fall on Terra, though considering his overwhelming workload managing one of the top associations in our sport; his important position as a coach to high end grapplers such as Rudson Mateus, Mikey and Tammi Musumeci, Kristina Barlaan, Yuri Simoes to name a few, as well the fact that he is over 30 years of age, doesn't seem to point to Caio's longevity as a competitor.
In the black belt division today, there are plenty of candidates to the crown from this new generation of competitors. Here are a few of the 'Most Likely to Succeed' in the 127 lbs division in the near future:
RODNEI BARBOSA, 22 YO (ZENITH/PAULO REZENDE JJ)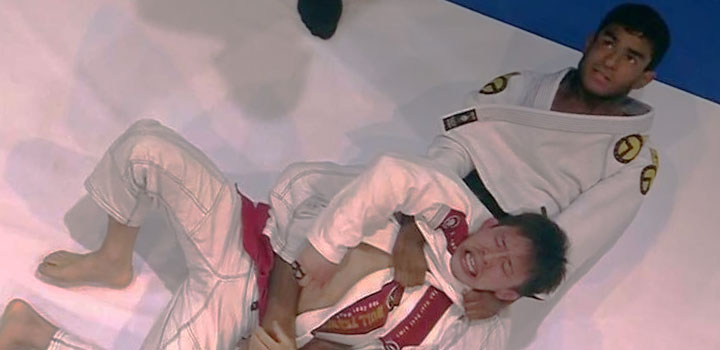 Commonly referenced as 'Roy', Barbosa has been rapidly finding his ground in the division since reaching his black belt, holding two national titles (2016/2017). A natural rooster-weight, Rodnei is currently one of the few big names in this category still residing in Brazil, being also one of the most active men in the 127 lbs weight class and a master of the deep half guard.
TOMOYUKI HASHIMOTO, 24 YO (CARPE DIEM)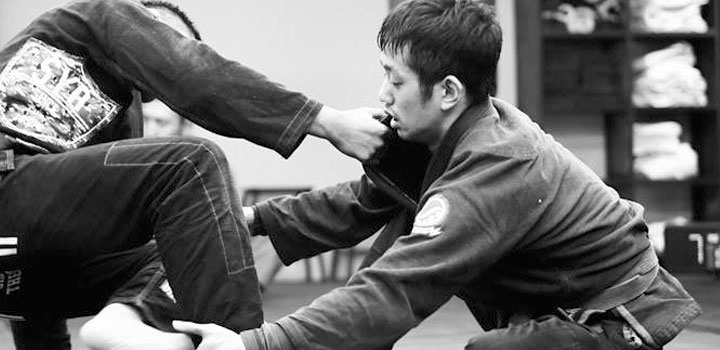 A fantastic talent from Japan and a guaranteed future star in this sport is the talented 'Passport' Hashimoto, whose guard is one of the toughest to crack in this entire sport. Creative, calculated and precise, Tomoyuki has started preparing for big competitions with Caio Terra, a partnership that will certainly reap its benefits very soon.
EDUARDO BARBOZA, 25 YO (GF TEAM)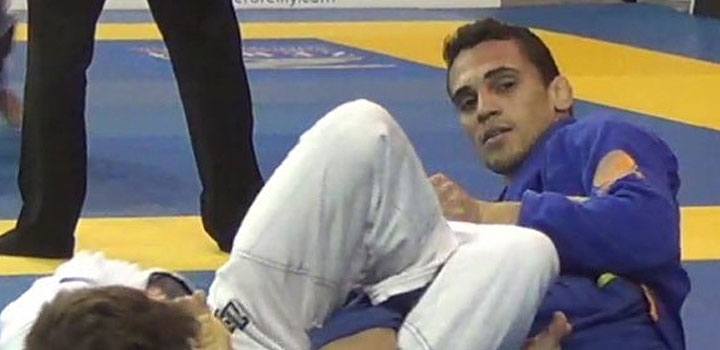 Early last year (2016) we witnessed the near end of Eduardo's competitive career, after a severe hand injury cast serious doubts on whether Barboza could make a return. Those questions were put to rest this year with the Master Julio Cesar student making his highly anticipated black belt debut. He has since medalled at the Pan Ams and Houston Open, and we will hopefully see plenty more of him in the upcoming months.
LUCAS PINHEIRO, 23 YO (AMBJJ)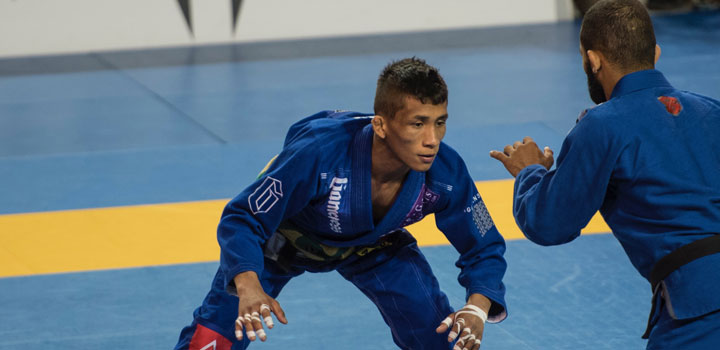 (Photo credit: Tanner Garza)
If two words were to be chosen to define Pinheiro's attributes, they would be Raw Talent. An expert both playing on top and bottom, the Amazonas native of Brazilian Indigenous descent is the only man to have passed Mikey Musumeci's guard at black belt, having also earned two silver medals at the IBJJF Pans since getting to the division two years ago. A natural rooster weight, Pinheiro often ventures into the open weight classes to gain experience while collecting good results. A very special athlete in this young man who has recently joined the Alex Martins squad.
JOÃO MIYAO, 26 YO (UNITY/PSLPB)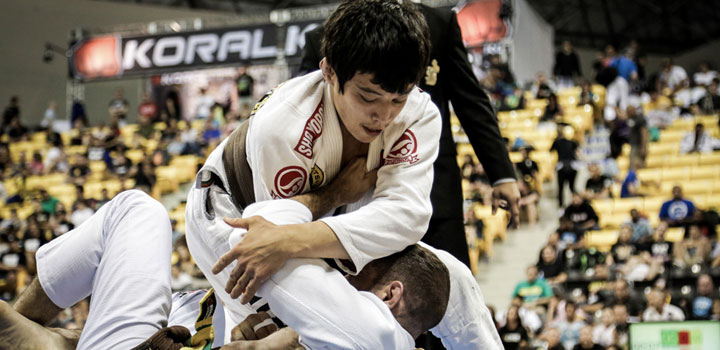 Likely the most well recognised name on this article is that of João Miyao. Although a natural light-featherweight, the famous Cícero Costha pupil has ventured into the rooster division on occasion – particularly around the time of the IBJJF World Championship. Given that Miyao has wins over almost everyone on this list, and more matches at black belt than any of these athletes combined, he leads this race. One of the stronger questions here will be how long will Miyao manage to stay healthy at 127 lbs.
As we mentioned, over the last 3-4 years the rooster weight division has had a much needed influx of high level black belt athletes, but the train hasn't stopped. Many more are heading towards this division from the lower belts. Athletes who will likely be making themselves noticed in the near future, pushing for that 'King of the Roosters' title.
HIAGO GAMA, 25 YO (ALLIANCE)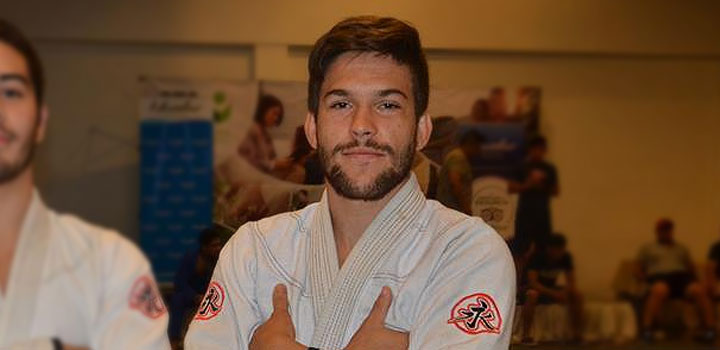 Brown Belt – A student of Alexandre Paiva at Alliance Leblon, Hiago will be gunning for his third world title this year, after winning it in 2013 at blue, 2014 as a purple belt, and placing 2nd last year at brown. One of the most exciting prospects of Alliance's new generation, Gama is expected to cause an immediate impact in the division as soon as he is promoted.
LÍVIO RIBEIRO (NOVA UNIÃO)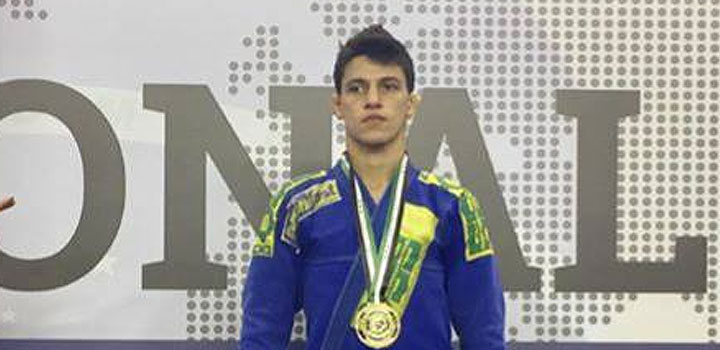 Brown Belt – Until recently Ribeiro competed mainly inside Brazilian borders, where he conquered 5 national titles with the CBJJ/IBJJF and 3 south american gold medals. This year at brown belt, the Teresina native competed at the UAEJJF World Pro, conquering that title in Abu Dhabi.
GABRIEL SOUSA, 20 YO (ZR TEAM)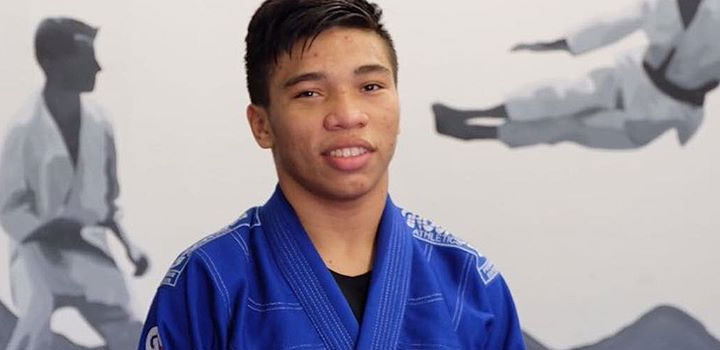 Purple Belt – One of the brightest stars in the Zé Radiola camp at the moment is Gabriel Sousa. During 2016 Sousa had a tremendous run in the IBJJF circuit, conquering World and Pans titles while also earning a silver medal at the Brazilian Nationals. Sousa is the perfect rooster weight, with a style reminiscent of Malfacine's: Agility, control and great timing being Gabriel's strongest weapons.
THALISON SOARES, 18 YO (PSLPB)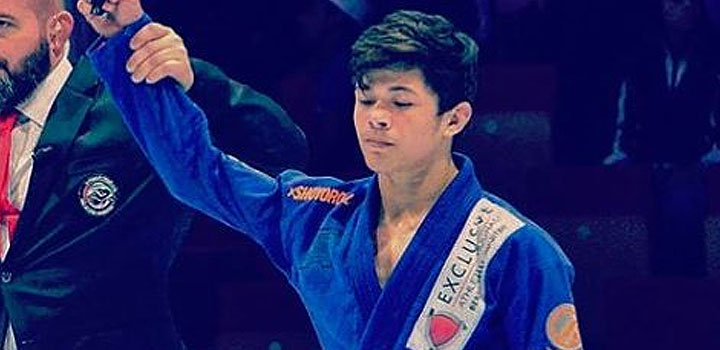 Purple Belt – Cícero Costha's coaching formula keeps producing bundles of high end talent in this sport. Arguably the most effective program in recent years, Thalison comes from the same champion's factory as that of Leandro Lo, the Miyao brothers, Helton Jose Junior, Tiago Barros, Hiago George, Manuel Ribamar, Nathiely de Jesus and so many others. Soares (or 'Little Miyao' as he's been nicknamed by the media) is one of the youngest athletes in the purple belt division, having already started his victorious reign.