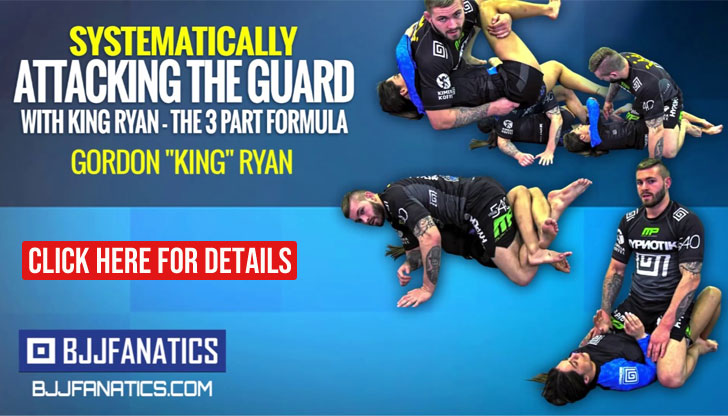 While earlier this year the French-speaking Canadian province of Québec was declaring war on Brazilian jiu jitsu by deeming BJJ tournaments illegal, one native carried on with his mission of developing this martial art towards worldwide recognition – David Aguzzi, founder of Grappling Industries, a project he's been working on for 6 years.
Aguzzi started training jiu jitsu in 2000 after watching an old tape of Guy Mezger submitting Tito Ortiz at UFC 13, a performance that convinced David of submission grappling's efficiency. Currently a brown belt, David dove into the competitive side of this martial art from the very get-go, be it grappling opponents on the arena or refereeing matches.
Although Aguzzi led the life of a full-time competitor, living in Montreal meant he constantly needed to travel to other states, and countries in order to compete. This shortage of events from which to gain experience led David to start his own: "there was only 1 event in Quebec [2011], and there was no No-Gi available to the competitors and gyms here. I just felt competitors in Quebec did not have enough of a platform to test themselves on at the time."
Aimed at giving competitors a good experience and the mileage necessary to succeed in the sport, David designed his events around the 'round-robin' format, instead of the standardised elimination rounds so often seen in grappling based tournaments. As Aguzzi mentioned in this interview, what this means is "that all adult competitors get 4 matches and all kids competitors get 3 matches just for signing up for a division that fills up to 4 or 5 competitors. (…) if you compete in both Gi and No-Gi you could get 8 plus fights. This allows you to fight many different people that you have never competed against before, giving you the experience you deserve." Aguzzi went on to mention that he believes "everyone who competes at a tournament should get as much experience as possible that day, fighting through the round robin gauntlet changes a person. This just provides such an amazing value for your hard earned money."
The success of Grappling Industries has called for the attention of the all important sponsors, brands such as Fight Life and ALBINO & PRETO which allowed G.I. to offer more incentives and prizes. Aguzzi mentions that among these incentives is the "Grand Prize, all paid trips to our biggest tournament around the world to allow these winners to fight against the world's best while making a name for themselves. These all paid Grand Prize trips include airfare, 2 nights in a hotel, and registration to the Grappling Industries World Championship."
Another interesting aspect of G.I. is the tremendous reach the promotion has conquered in such a short amount of time, having spread not only to neighbouring United States, but also to Canada's Commonwealth ally Australia. This Aussie connection is quite an interesting one, as David explained: "We first started with expansion to Australia in 2015 which is a story worth an article by itself. Through Kit Dale and the help of local Canadian Scott Bacon, I found Ben Hodgkinson in Australia who I nailed it off with. We took Grappling Industries to Melbourne, Sydney, Adelaide, and Brisbane 3x a year each, receiving great reviews and stabilized our foundation quickly there." Grappling Industries took off in the USA during 2016 with events in New York and Chicago. David has since brought on board Marcos Flores as the full time director of Grappling Industries USA to help expand the operations, and expects to produce tournaments in every American state by the end of 2018.
The continuous efforts of those involved in the Grappling Industries machine has produced a barrage of positive feedback, and one can expect this worldwide endeavour to compete with the big leagues of this sport soon. Always with the motto to "develop, encourage, and maximise inclusive grappling opportunities for all competitors to participate in the pursuit of greatness."
D. Aguzzi's picture on the banner taken by Danny Jobidon.