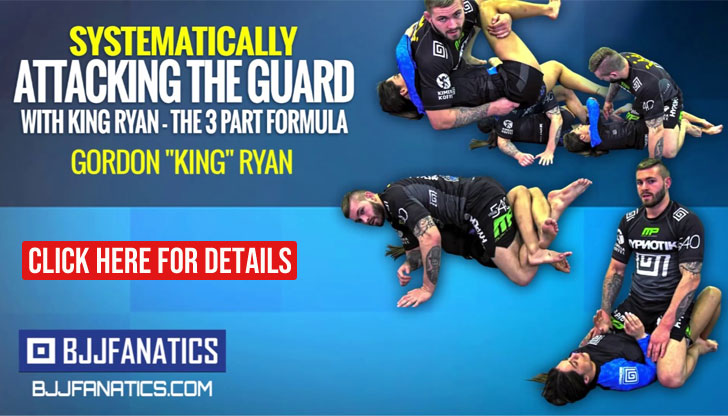 If you follow the sport of Brazilian jiu jitsu there is a big chance of you being familiar with the names Igor Silva and Ricardo Evangelista. Having conquered medals at the IBJJF Worlds, European Open, UAEJJF World Pro and several other major tournaments of our sport, they are regarded as the upper echelon of their respective weight classes (Igor at super-heavy and Evangelista at ultra-heavy,) being also representatives of one of the bigger academies in the game: GF Team.
Since relocating to the United Arab Emirates (UAE) a few years ago, to work on the famous jiu jitsu project started by Sheikh Tahnoon Bin Zayed Al Nahyan of indoctrinating this martial art in UAE's sporting culture, both Silva and Evangelista became avid competitors in the local Jiu Jitsu Federation's tournament circuit – one of the most important grappling platforms in the world.
Their frequent attendance and positive results made them a regular appearance at UAEJJF's podiums, with Ricardo Evangelista ranking 2nd best male athlete in the world according to the federation's 2016 accounts. For that reason it was with shock that we heard news of these two black belts refusing to compete for the organisation, in protest against the recent rise in refereeing mistakes witnessed during the end of last year's run.
"Some of the decisions can no longer be brushed aside as errors, they've consistently happened to me and to others. I've never had problems like this before but here at the Emirates there is a group of referees that is not impartial. What I mean to say is that some people are favouring others" said Igor Silva. His views are shared by Ricardo Evangelista who mentioned having recently posted a few videos of his matches to show how biased the refereeing has been: "we've been experiencing these problems on several competitions under the UAEJJF. By coincidence the referees were hired through a company that is a rival to the one that hired me, as well as several of the other athletes who've been impaired by the recent avalanche of poor decisions. (..) These 'coincidences' have been gaining frequency and always favoring athletes from this same company".
Both competitors were quick to assert that their anger is not directed towards the federation itself, as explained by Igor Silva's statement: "We want to make clear that UAEJJF's events have arguably the best structure in our sport, and that the federation is doing a fantastic job in showcasing jiu jitsu. It's always been a pleasure to compete here, but as I said, there is a small group of people that are doing a great disservice to the hard work put forward by UAE's JJF".
In working to move forward and improve the current situation, both of GF Team's competitors have spoken to those in control of the federation and been assured of UAEJJF's efforts to improve their record on the refereeing front. "They are working to use referees who aren't linked with the aforementioned hiring company, but the process isn't that simple as currently 100% of the refereeing workforce is linked to them." said Ricardo Evangelista when interviewed by BJJ Heroes this week.
Both Silva and Evangelista's absence from last week's Abu Dhabi Grand Slam was a direct result of this slow undertaking. Ricardo, however, is hopeful for the future: "I see a great mobilisation on behalf of the athletes and the UAEJJF to try and solve this problem, and I am hoping it will go down quickly. I live for jiu jitsu and really want to be able to compete here, next to my family and friends."
For the time being both "Jegue" and Igor will continue to compete in IBJJF events (including the European Open this weekend) having also signed with the new Russian promotion ACBJJ (more details on that here), being expected to participate in the organisation's Grand Prix this year.
"I believe IBJJF referees are better prepared, I've never had this type of issues there in 19 years of competing at their events. The UAEJJF also has excellent referees, I always enjoyed competing for them as they really value the athlete. My issue remains with a small number of the refereeing corps" said Igor, views agreed by Ricardo.