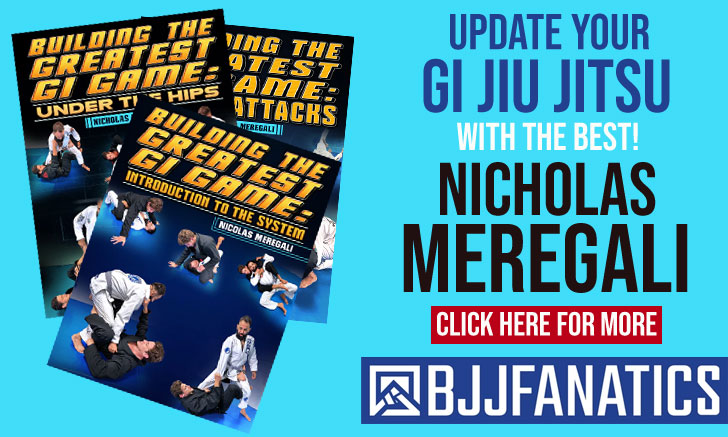 Cantagalo, Pavão, Pavãozinho is a group of favelas located on the South Zone of Rio de Janeiro, Brazil, between the bairros of Ipanema and Copacabana. The area is known today almost as a synonym of jiu-jitsu, given that so many of our heroes were raised in this portion of land, people such as Fernando Tererê, Alan Finfou, Jackson Sousa, Sandro Vieira and many more.
With three solid generations of grapplers produced in Cantagalo, the world famous favela is on the verge of delivering its next big BJJ name, himself the son of a local black bel. The name of this talented newcomer is Jonata Gomes, a student of Ricardo Vieira at Checkmat Rio de Janeiro (Fight Zone gym).
While climbing the ladder of success Jonata, or Bê, as he is called by his friends, conquered an impressive tally of 5 CBJJ Brazilian Nationals, 2 South American and 2 Brazilian No-Gi gold medals as well as a silver at last year's IBJJF Worlds, a path the now 22-year-old started at the age of 6 in the "Amigos do Morro" social project.
"One and a half years into my training I did my first competition, it was a local tournament and I was very nervous, but I managed to win," said Jonata to BJJ Heroes. His tuition was quickly passed on to coach Ricardo Vieira, who led the young star to his international career.
Over the years Jonata's BJJ skills have catapulted him away from the constraints often imposed by life in the favela, and into the world, something Gomes is well aware of: "I love that through this sport, people like me have the opportunity to travel the world to compete. Being away from the family can be very challenging, but it also keeps me grounded as I know this is all part of the process, and one day it will be gone".
Bê's international success helped bring his younger brother Jansen Gomes to the sport. Competing in the juvenile division, Jansen (sometimes referenced by his nickname, "Nenego",) has quickly become one of the most dominant blue belts in the jiu-jitsu international circuit, with a spectacular 2018 season where he conquered IBJJF world, European and Pan (No-Gi) titles, and he is now on a full BJJ scholarship with the "Rising Stars" program in California.
Fábio Gurgel once said: "The best in jiu-jitsu is the dignity that it brings", Jonata and Jansen make a strong case for this statement. We hope to see plenty more of the Gomes brothers development in the years to come.
Jonata Gomes IG: @jonatagomesbjj
Jonata, Atlanta Open Highlight