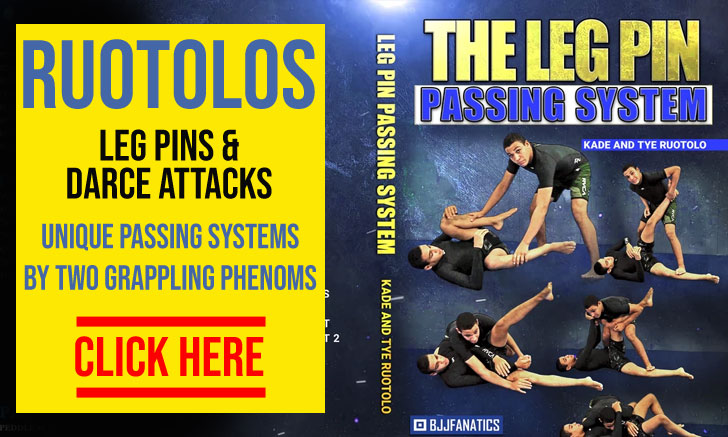 Mark the day on your schedule: December 9, 2018, the date set for the 8th edition of the Polaris Jiu Jitsu Invitational, one of grappling's most prestigious professional promotions, which will be held at the Ice-Arena Wales in Cardiff, Wales, UK.
The event is shaping up with bigger names being added to the card with each passing week. Today the main event was unveiled, one that will see two of the sport's biggest draws clash for the light-heavyweight Polaris title. We are discussing the match-up between 2x ADCC medal placer, and former IBJJF World No-Gi Champion Keenan Cornelius versus the current Polaris middleweight champion Craig Jones.
Although well known for his development of the lapel game in gi jiu-jitsu, Cornelius has had a very fruitful career in no-gi as well, with wins over some of the biggest names in the history of submission-wrestling, such as Pablo Popovitch, Claudio Calasans, Rustam Chsiev, AND Craig Jones (ADCC 2017). Polaris 8 presents itself as a perfect opportunity for the Aussie black belt Craig Jones, who will be competing under his most dominant ruleset – submission only.
Another interesting match-up already set for the Polaris 8 card, is the featherweight tournament final between teenage phenom Nicky Ryan of New York, who will face the hometown crowd favorite, Ashley Williams of Swansea, Wales.
The Card Design So Far:
– Craig Jones vs Keenan Cornelius (92kg/205lbs title)
– Nicky Ryan vs Ashley Williams (68kg/150lbs title)
– Ross Nicholls vs TBD (70kg/155lbs title)
– Female 55 kg Semi Finals