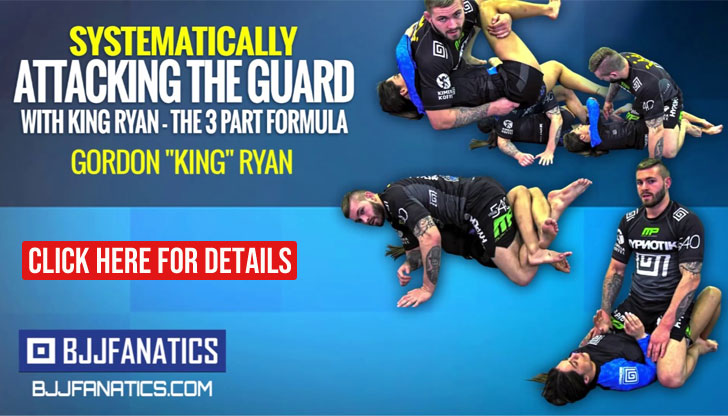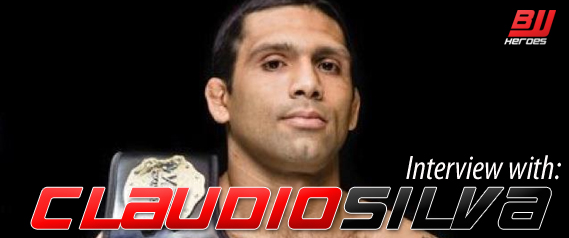 Claudio Silva, also known as "Mineiro" or "Hannibal" is one of the most decorated Brazilian Jiu Jitsu black belts residing in Europe, a veteran of BJJ and MMA, Claudio has fought almost every event in the United Kingdom (where he is based) but lately has been less active in competitions then before. We had a chat with Claudio where he explained why he hasn't competed in a while.
Claudio Silva Interview: "What these guys want is a champion who is English, preferably blonde with blue eyes, but I have Brazilian colors."
It's been a while since we've seen you in action, I believe your last fight was against the former UFC fighter Xavier Foupa Pokam for SFL. How are things at SFL, do you still have a contract with the Indian organization?
Yeah the contract with SFL is still standing, my next fight should be for the SFL title, the fight is still without a date because I've been out with an injury, but very soon we should announce this, probably around September.
How has the SFL experience been so far?
Man, it was incredible to fight in India, get to know the country the people, such a different culture from mine, plus had a chance to fight against a former UFC fighter which was an excellent opportunity to test my skill set. Another thing I loved about that fight was that he was the more famous fighter and everybody was supporting him and chanting his name, I think even the commentators were rooting for him, but the best thing in the world is to fight against the crowd! I fought my game and won the fight all the same.
"Professor X" (Xavier Foupa Pokam) has won against many people in England, he's got lots of experience. It's people like that that I want to fight, people with good records, I have no intention in fighting guys with no experience or bad records.
What about fighting in the UK, the United Kingdom has some strong organizations there, UCMMA, BAMMA Cage Warriors, you even fought once for BAMMA (won by first round submission), but haven't fought there for a while. Why is that?
I think English promoters don't let me fight here because I am Brazilian and a black belt in Jiu Jitsu. What this means is that I am qualified to beat any of their local heroes, something I've been doing for a while now. Some time ago BAMMA's matchmaker, Jude Samuel, told me that Tom Watson (former BAMMA middleweight champion and current UFC fighter) didn't want to fight me because I wasn't marketable for the event, then he fought that kid Jack Marshman, who wasn't even in the top 5 of the UK!
BAMMA has offered a fight but with 4 days notice, I couldn't cut the weight in that amount of time, I felt they were setting me up. A professional organization offers 3 months notice to its fighters.
What these guys want is a champion who is English, preferably blonde with blue eyes (laughs), but I have Brazilian colors. At the end of the day this gives me more motivation, I feed on seeing these guys running away from me. David O'Donnell (owner of UCMMA) told me several times that none of his fighters want to fight me, I was ready to enter the cage after Denniston Sutherland beat Mark Weir for the UCMMA tittle and challenge their champion, but he (O'Donnell) begged me not to go in there and challenge him.
If English fans want real heroes, they should look over to this side, cause I beat all the heroes they put in front of me, and I don't choose fights. On top of that, MMA was made by Brazilians and the Brazilian community is huge here in London. I can appeal to that crowd and drag lots of people to these events, I just need promoters to start looking at my real marketing potential and stop choosing fights for their poster boys.
You're one of the most decorated black belts still active in Europe, do you have any plans on returning to competitions with the gi?
Yeah, actually I plan to return to the gi soon, I'm excited about this because BJJ is my passion and I will have the chance to compete in several IBJJF tournaments, because here in London, the same thing happens in BJJ that happened in MMA. I've fought and defeated pretty much everyone they have for me in the UK Jiu Jitsu scene, however, you never see my name mentioned on any magazine, or grappling/MMA related media. BJJ Style only talks about their friends and coaches, its frustrating because this "localism" and politics is what is keeping BJJ back. Man, they've even cancelled that No Gi event, Lockdown, after I beat their local star. What can I say, I might not be a Londoner, but I am a London Shootfighter.
And to finish things up Claudio, who are the rising stars in the UK scene, BJJ or MMA, who should people be looking at, who are your picks?
In MMA most certainly my team mates: Florin FLorian, Marvin Vettori, Michael Shipman, Michael Page and Arunas Izidorious. and in BJJ, without a shadow of a doubt is Maximiliano Campos, the man won everything over here, fought everywhere and hasn't been beat in God knows how long. BJJ Style won't even post a picture of the guy! Also Eduardo Gonçalves and Luis Tosta. Also up and comers like James Costas, River Blue Dillon or Taylor Pearman. The best brown belts are: Alex Cabanes, Sam Gibson, purple belt Nathan James. Even white belts Romão de Carvalho, Tommy Yup, these guys are a joy to watch fight.