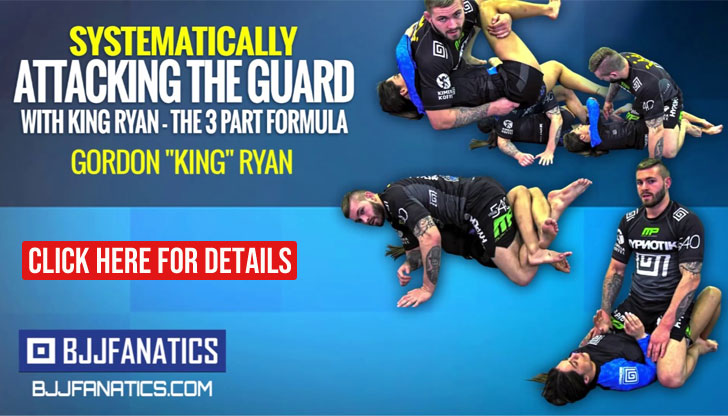 Jonnatas Gracie is one of most promising blue belts in Brazil, having earlier this month reached the semi final of the Abu Dhabi Combat Club (ADCC) trials in Sao Paulo, one of the hardest grappling tryouts in the world, where he defeated 4 established grapplers before succumbing to top level black belt Claudio "Caloquinha" Mattos, Caloquinha who is the current Brazilian national champion at black belt.
Born in the northern state of Rio Grande do Norte (Natal) Jonnatas moved to São Paulo early in life, where he joined Guigo jiu jitsu, a team that is starting to make a visible mark in the sport's landscape. Guigo JJ is led by Luiz Guilherme, who was one of the top grapplers in the ultra heavyweight division during the 1990s decade, he is now running a young and highly professional team with an incredible amount of talented competitors. Below is a short interview we set up with Jonnatas Gracie regarding his short but promising path in jiu jitsu.
Jonnatas Gracie, Blue Belt Talent
How old where you when you started training jiu jitsu, and what were this year's major accomplishments?
I started at 14 years of age, and I think my major win was at the Rio Fall Open a few weeks back. Also the ADCC trials last week where I think I did well. I got to the semi final against Caloquinha, I lost to a footlock.
Have you always trained under coach Guigo?
No, I actually only met Guigo at the CBJJE World Championship last year. I was introduced by "Dino" (E.N.: Erberth Santos), who had told me about their program. Before this I trained under coach Fran do Carmo, of the Ryan Gracie Academy.
You are a young kid, who are your idols in the sport?
I always say that the biggest examples I have are the people with whom I share my day. The ones that live by my side, these are the guys I idolize.
What do you do besides training, are you studying still?
I don't study or work, I left everything for this sport. I live at the academy so I can dedicate myself 100% to jiu jitsu, no distractions. I can do this thanks to my coach and manager Luiz Guilherme who supports me. I have no words that can describe how much I care for him, he is an incredible person.
And one last thing, how come you have the middle name "Gracie"?
(Laughs) my father gave it to me, he was a big fan of the fight game and wanted to honour the Gracie family.