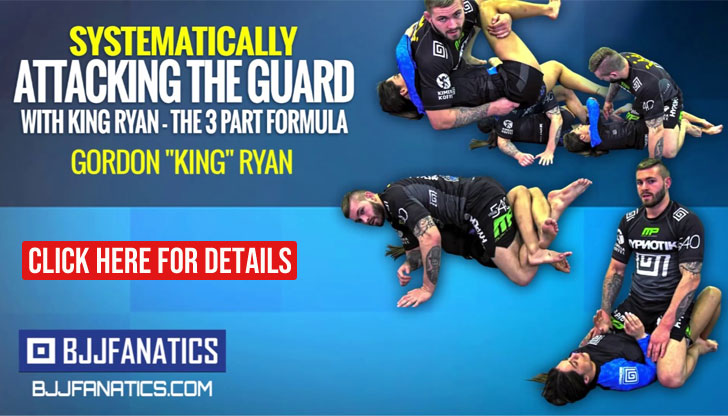 Another incredible day of grappling in Barueri for the ADCC Sao Paulo – Brazil trials. SP is regarded by many as the biggest jiu jitsu hub in South America at the moment, and the grapplers on deck this weekend did not disappoint.
If purple belt Isaque "Bahiense", former student of Fabio Andrade (now with Alliance) caused waves once again following his good display at the Rio de Janeiro trials, Jonnatas Gracie Araújo of Guigo Jiu Jitsu decided to raise the bar. Being "just" a blue belt, the phenom finished several of his opponents reaching the semi final where he lost to a very tough veteran in Claudio "Caloquinha".
Below are the results of one of the hardest ADCC trials in the world.
SAO PAULO ADCC TRIALS, 2015
Gabriel Marangoni (Marangoni JJ) vs Alexandre Vieira (BTT)
A black belt under
Rodrigo Cavaca
, Gabriel has been peeking at the under 66kg division for quite some time. This time the veteran black belt beat the favorite Alexandre Vieira, who once again fell short of his ADCC intentions by way of a guard pass in the very last seconds of the fight.
Gabriel Rollo (
Checkmat
) vs
Claudio Caloquinha
(
Gracie Barra
)
Rollo took the win with a penalty point, but the two crafty veterans had a great run at the tournament. If Checkmat's "Palito" defeated, Thiago Gaia and Renan Cineaoui by submission, "Caloquinha" had some tough wars, especially against Jake Mackenzie, a fight he won on a ref. decision. He found the revelation of the tournament Jonnatas Gracie Araújo, but dealt with the talented youngster with class, finishing the fight with one of Caloquinha's trademark moves, the toe hold.
Claudio Calasans
(
Atos
) vs
Felipe Cesar
(Barbosa JJ)
Another incredible talent, Felipe Cesar's great run of submissions continues finishing 4 out of his 6 fights. Against Calasans, Felipe gave away the penalty point for pulling guard, surely trusting his guard. This turned out to be a bad move as Calasans controlled the fight from the top, assuring the win by one negative point (guard pull).
Claudio Calasans also had some great moments, finishing BJJ's hot prospect Isaque "Bahiense" Paiva with a guillotine.
Cassio Francis (Cassão Team) vs Armando Sapo (Rio Fighters)
Cassio showed up in great form, finishing several opponents, including Sapo in the final by way of choke.
Gabriel "Fedor" Lucas
(
Checkmat
) vs Gilmar Oliveira (
Gracie Barra
)
In the second "Checkmat vs Gracie Barra" final of the night, "Fedor" was the victor. Gabriel Lucas continued his great form, competing almost every weekend. The Checkmat team member had another great weekend getting that much wanted ticket to the ADCC finals.
Mayra Mazza vs Leticia Negrett
Mayra, a purple belt was in tremendous form, finishing several high level athletes.
Jessica Oliveira also won the ticket to the finals later this year.
Banner photo by BJJ Forum.