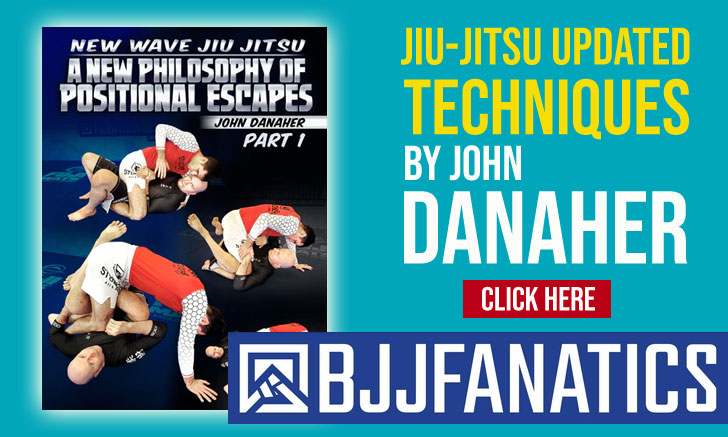 The Kimura academy was started by Jair Lourenco during the mid 1990's. With Jean Kleber as his right hand man the team quickly established itself as one of the main jiu jitsu academies in the Northeast of Brazil, conquering numerous inter-state championships and one world title back in 2004.
Jean Kleber started helping Master Lourenco as a teenager, opening his own academy when he was 19 years old. His devotion to the team had him running around promoting the school in all local newspapers, while his entrepreneurism had him developing Kimura's merchandising. All this while often leading the academy in the grappling circuit as a coach, and defending Kimura's colours on the mats in a time when academy vs academy rivalry was at an all time high.
Packed with not a lot more than this wealth of experience, Jean Kleber arrived in the United States over 14 years ago, after a period when he introduced the academy in Europe (2000). His vision was to make Kimura a jiu jitsu household name, settling in Boston for that effect. After 3 Grapplers Quest titles, 10 N.A.G.A. championships and 3 IBJJF Boston Open team titles (the only academy in New England that achieved 3 titles), one can say Jean is close to his dream.
When asked about what sets Kimura apart from the many academies spread across the country, Jean mentions that there is "not one thing, it is a combination of things, mainly: experience, philosophy and coaching knowledge".
He elaborates: "all three are important in my opinion. I often see people teaching who do not have the passion for coaching, and don't make an effort to learn how to lead a class. I've witnessed higher belts come and train with us who don't know the basics. Can't finish an armbar from the mount or from the closed guard. Can't open a half guard, can't finish from the back, etc. This is because many coaches don't have experience in coaching, they just coach what is good in their own games and struggle to go beyond that. Our own ways of doing jiu jitsu aren't always transferable to our students… So yeah, this is the big difference between our academy and many others out there. I love coaching. I wake up every day with a smile in my face because I will be doing what is my passion, this is huge for me. I think my passion is transferable to my students."
Kleber's approach is another strong point of his success. In a time when jiu jitsu was seen as a tough guy sport, Jean's philosophy was already: "You don't need a dirty kimono and cauliflower to be good at jiu jitsu". Following up on this concept, Jean mentions that "Many today want to start big, they will invite higher belts and established competitors to come and train with them. This has never crossed my mind. I have never invited anyone to come and train with me, my idea is to forge my students from white to black belt." He prefers it this way so he can lay a solid foundation for his athletes in the lower ranks by using his famed "formula" [system], which he sets in during his fundamentals classes. This formula, as he says "is used throughout all Kimura schools and lays out solid fundamentals which will help the students absorb the more advanced and modern games. Everything here is phased, having a beginning and a midpoint to reach an end".
This same formula was based on the 20+ years on the mats, a career that started back in Jean Kleber's aforementioned home state of Rio Grande do Norte, where he was at one point one of the state's top jiu jitsu athletes. When asked about why he stopped competing in a time when his career was about to explode, he answered: "I loved to compete, to fight for my team, but when I arrived at the US I soon realised that I had two roads to follow. I either went and tried it as a competitor, or I did it as an instructor. Both of which would require my full attention. There could be no middle ground. I chose to teach" (…) "There are plenty of people out there who can teach classes, many can even get an athlete and turn him into a campion. But most don't have the patience and ability to teach regular people who can only train two times per week. I wanted to be the best instructor I could be, someone people would respect."
"Of course I want to make a world champion, pan american or brazilian champion. But that has never been my priority. We've made plenty of champions here, but I love it when a weak person with no flexibility or confidence joins up. I love to change their life around, nothing gives me more pleasure."
After 14 years applying these ideas in Massachusetts, having laid a solid foundation for his academies and affiliates there, Jean is now boarding on a new adventure, expanding Kimura to Florida. "My idea is to set a solid base, 25 to 30 people who believe in Kimura as a lifestyle for the rest of their lives. I want to involve myself with the local community, teach adults of all ages, children, the police, etc. This is the project. I want to see families on the mat training together. In fact I have allocated this idea in my system through a family program and a mom's program, where the parents can leave the kids at the academy and learn side by side, albeit with a different curriculum."
But why Florida? Jean mentions that he thought about California at first, but due to the timezone, that wouldn't work: "I talk to the coaches in Boston daily and watch their training through the cameras. I also travel to Massachusetts once a month, everything would be harder if I were in California. Florida seems like a great place, it is easy for me to keep in touch with my academies in boston and it is a 6 hour flight from my hometown in Brazil. Perfect location."
"I was told not to come to Florida because the market was too strong here, but I believe I offer a different product from everyone else's. Jiu jitsu for all is my motto, a family environment, a home away from home. We see a lot of idolizing these days in our sport, too many kids choosing coaches thanks to their medal tally, but I think parents should take a bit more control over who their kids coaches should be. A jiu jitsu coach will be a big influence in a child or teenager's life. Is that coach a good person, does he have good morals, is he good to his family, is he a good brother/sister, husband… A good citizen?"
"Don't get me wrong, of course, you can't just sign up to someone's class because he is a good person but his jiu jitsu is not. You need to have a balance and personality should take a big part in the decision."
When asked if he wanted to leave any closing remarks, Jean Kleber said: "I won't name names, because there are too many to mention. But I would like to thank all those who helped me along the way. My coaches, students, friends and family, all of which helped cement the foundations of who I am, and one very special thank you to my wife, without whom I am sure I wouldn't be where I am today. I would also like to thank BJJ Heroes for the opportunity to speak a bit about my history in jiu jitsu.
And here we have it, one of jiu jitsu's top coaches has arrived in Florida. If you are interested in looking for Jean Kleber's Kimura Boca Raton Academy, visit:
Kimura BJJ Boca Raton
21073 Jog Rd, Boca Raton, FL 33433