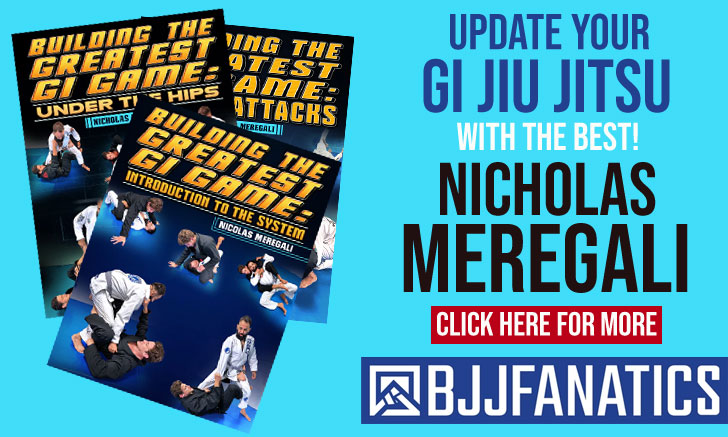 Claudio Henrique da Silva is one of the top Brazilian Jiu Jitsu black belts in the United Kingdom who has recently turned his focus towards mixed martial arts. A fighter by nature with a 8-0-1 (no contest) with a collection of submission victories, including 3 submissions in one night(!) at the EFC – The Ultimate Battle which occurred in Romford, London at the end of last year. Claudio has taken some time to speak about his career objectives and this new episode in his life.
Claudio Henrique da Silva
1- BJJ Heroes: First of all, how did you come to England, or more importantly, why did you chose such a cold country to live in?
Claudio: Well, I was living with my aunt in Italy and training at Andrea Baggio's academy. They instigated me to go and fight at the European Open in 2007. Even though I had been back to training for just a couple of weeks I managed to win a silver medal in the absolute. This made me think I needed to move to England where BJJ is more developed then in Italy.
2. BJJ Heroes: You have had a lot of success as a Jiu Jitsu fighter having closed the final with your team mate (Yuri Simoes) in 2010 and winning the CBJJE's World Cup in 2009. You have recently taken a break from BJJ competitions, but tell me a little of your background in the "arte suave".
Claudio: I trained very hard for these competitions, as I have done throughout my life. I have had 4 great masters, when I first started my first coach was Elan Santiago. I trained under him until my purple belt, then I went to Poco de Caldas and stayed a year training with Paulo Rezende (Editors note: a man that has coached Marcelo Garcia and Reinaldo Ribeiro). I stayed with Rezende for a year and a half, he taught me how to always believe in myself, to be self confident. After that I moved to Sao Paulo because I wanted to train with Robert Drysdale and Leo Vieira. When I came back from London after my first stay I went to train with Ricardo Vieira, training 3x per day where I learned a lot.
3. BJJ Heroes: It seems like you have stopped competing in BJJ tournaments to dedicate yourself more to MMA. Why was that?
Claudio: I am competing in MMA because it pays a lot better, but I still train with the kimono and would like to return to BJJ to fight against the best one day.
4. BJJ Heroes: Where do you train now in preparation for your MMA fights?
Claudio: I am training at London Shoot Fighters now. I have great team mates there, all champions in their own sports. I feel like I am evolving a whole lot, I guess the results speak for themselves (laughs). Our training camps are amongst the best in the world and the coaches Paul and Alexis are very aware of my capabilities. London Shoot Fighters have produced several champions and you can bet I will be the next one to be in that category. I have all the support and tools to evolve into a champion not counting all the amazing training partners I have, London Shootfighter for life!
5. BJJ Heroes: Recently you signed for BAMMA, one of the best MMA organizations in the United Kingdom and Europe where you quickly submitted the experienced Jean-Francois Lenogue. What are your future plans in the organization, is there anyone in particular you would like to fight against?
Claudio: I don't have a signed contract with BAMMA, I am still waiting for their proposal, but all those who saw me fight, saw that I have what it takes to be in the mix, fighting against the best in the world. I was happy I fought in the main card and to add another submission victory to my record. I would love to challenge the best in the UK, meaning, I would like to fight against the title holders of UCMMA and BAMMA, I know I am ready. No disrespect, they are good people, I just want the belts.
6. BJJ Heroes: You have fought in different weight divisions in MMA, what is your favoured category, where are you more comfortable?
Claudio: I have fought twice as a welterweight (170lbs-77kg), but I feel stronger where I am now. I love to eat (laughs), but if my coaches want me to go down a weight division I would, no problem, nothing a good nutritionist can't solve.
7. BJJ Heroes: What about a jump to a big world organization such as the UFC, is this on your plans for the immediate future?
Claudio: This is my dream! I am training very hard to make it come true, the UFC would be amazing. I believe it is just a question of time, and once I am there I will never leave.
8. BJJ Heroes: "Mineiro", "Banheira" and more recently "Hannibal", you have had several different nicknames. How did this new one come up (Hannibal)?
Claudio: (laughs) this is true, I have too many nicknames don't I? "Banheira" is a name that I have carried since childhood (Editors note: Check Claudio's BJJ Heroes page for more details), Mineiro I am called because I grew up on the state of Minas Gerais, so when I moved to Sao Paulo people would just call me that (Editors note: "Mineiro" is what a person from Minas Gerais is called in Brazil). The more recent one is "Hannibal", that came up because I am a big fan of the Hannibal Lecter films, I am always watching them, so my friends started calling me Hannibal. As a joke I walked in the cage on my last fight with a Hannibal Lecter mask (laughs).
9. BJJ Heroes: What about BJJ, what is left for you in the sport?
Claudio: I really want to fight, specially the ADCC. I will be back soon with the cream of the crop, you will see.
10. BJJ Heroes: And to finish, is there anyone you would like to thank as we close up?
Claudio: First I would like to thank God, as he has always blessed me. I would also like to thank my mother who always pushed me and motivated me. My English father Ian Trainis who always told me I could make it, my godfather Edinhoque that told me to take chances in life. Also to all my mates at London Shootfighters and specially Alexis and Paul. Mr Cliff from Diesel Gym he is a good friend. Also to my friends Eduardo and Thiago "Monstro" who are always motivating me also. Big thanks to BJJ Heroes for the opportunity and would like to tell everyone to believe in their dreams and have faith in God. All the best to my friends and all those that have rooted for me.
Claudio Henrique da Silva vs Aurelijus Kerp – EFC MMA (30th January 2010)