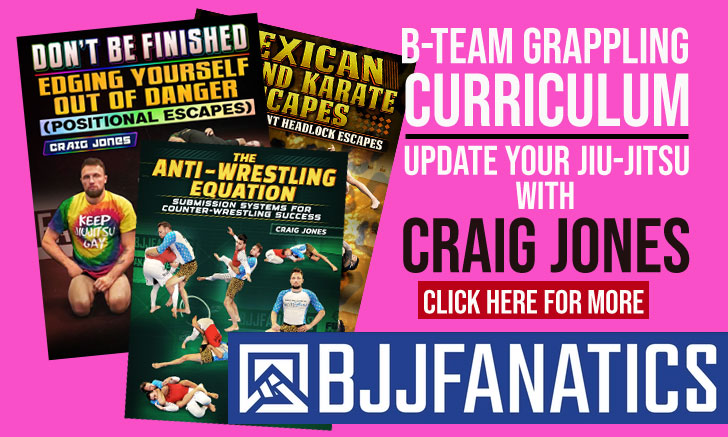 The well known Eastern European fighting promotion Fight Club Berkut is expanding it's reach in both Brazilian jiu jitsu and mixed martial arts (MMA), re-starting where they left off last year with a new name: ACB (Absolute Championship Berkut). As their tagline "Less Show, More Fighting" might point out, ACB's plan is to rescue the sport as the number one objective of their shows, and to tone down the celebrity aspect of both endeavours.
ACB's MMA event will kick off this weekend (January 13) in California with a few well known names on the card, while the jiu jitsu competition – which will also take place in USA's West Coast, will gather some of the very best grapplers in the world for two highly anticipated Grand Prix's of 75kg (165.3 lbs) and 85kg (187.3 lbs) athletes. The promotion expects to release 12 grappling events this year in a mix of gi and no-gi divisions with 6 different weight classes.
The Grand Prix's will also be used to decide ACB's rankings for the future, as the event expects to release superfight style cards for 2018, in a format similar to that of the Ultimate Fighting Championship (UFC) in MMA.
ACBJJ'S DOUBLE EDGE SWORD
Although the event has plenty of good matches lined up for the future – in what looks like another booming year for our sport, it has also contractually tied down many of jiu jitsu's top athletes, meaning that the competitors signed by the Russian based promotion will only be allowed to participate in amateur tournaments (as well as the ADCC) and none of the professional shows.
And now for the ACBJJ Grand Prix:
Dates:
February 25 – weigh-in
February 26 – Grand Prix
Venue:
Santiago Canyon College
Community college in Orange, California
75 KILOGRAM GP
Incredible line up, between 3 world champions, an ADCC champion and some of our sport's top up and comers, we expect this GP to get the fans on the edge of their seats. Another interesting aspect of this Grand Prix is the likely battle between two teammates, AJ Agazarm and Edwin Najmi of Gracie Barra.
Edwin Najmi
AJ Agazarm
Michael Langhi
Davi Ramos
Rodrigo Caporal
AJ Sousa
Daud Adaev
Márcio André
85 KILOGRAM GP
Another stacked card with our current world middleweight champions, with and without the gi. Arnaldo Maidana will be the bigger man on deck, but if you are a fan of the X and Single-X guards keep your eyes on the two wizards: Gabriel Arges and Thiago Sá. The event will also see the current open weight ADCC champion on the mats as well as the always exciting Silvério and Rocha.
Otávio Sousa
Gabriel Arges
Claudio Calasans
Josh Hinger
Victor Silvério
Arnaldo Maidana
Thiago Sá
Lucas Rocha