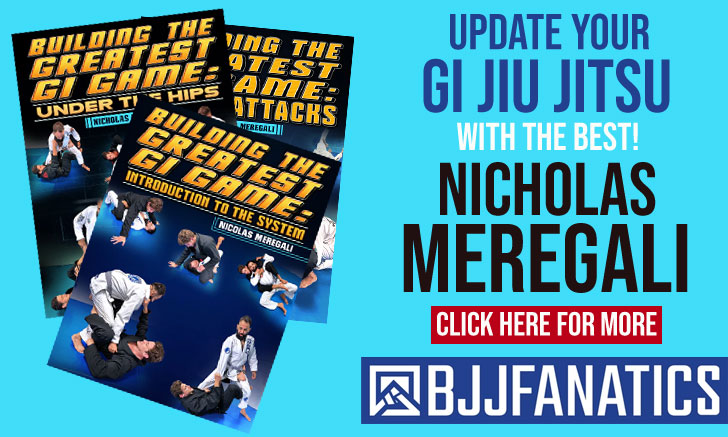 Aldo Januário, commonly known as "Caveirinha" is a Brazilian jiu jitsu black belt under Carlos Gracie Junior, who is widely recognized as one of the top grappling coaches in the world. A pioneering figure for the sport in the city of Belo Horizonte – Brazil, Caveirinha developed some of the top competitors in the grappling world. People such as Rafael dos Anjos, Philipe Della Monica, Rodrigo de Freitas, Gustavo Saraiva, Igor Araújo, and many others. Aldo Januário is also the brother of two respected jiu jitsu black belts, Adão "PQD" Januário and Fábio Januário.
Aldo Januário Jiu Jitsu
Full Name: Aldo Januário de Oliveira
Nickname: "Caveirinha" which translates from Portuguese "little/small skull", The name became part of Aldo's life, right at the start of his jiu jitsu career. Januário was small and skinny as a child and trained in the adult's class, for that reason, some of his training partners started using that nickname. There was also an episode, when a friend silk-screened a skull on Aldo's gi jacket; seeing that Januário's teammate, Helio "Soneca" emphasised the "Caveirinha" name.
Lineage: Mitsuyo Maeda > Carlos Gracie > Helio Gracie > Carlos Gracie Jr. > Aldo Januário
Main Achievements:
Pan American Champion (2014 Master 2)
Brazilian Team Nationals Champion (1998 brown/black)
American Nationals Champion (2015 Master 2)
World Masters Runner-up (2012 Master)
Pan American Runner-up (2012/2011 Master)
Brazilian Nationals Runner-up (1996 purple)
Brazilian Team Nationals Runner-up (1997 purple)
European Open Runner-up (2007)
Brazilian National Championship 3rd Place (2000/2002)
World Masters 3rd Place (2015 Master 2)
Favorite Position/Technique: Knee on belly
Weight Division: Peso Médio (82kg/181lbs)
Team/Association: Caveirinha Jiu Jitsu Family
Also Januário Biography
Aldo Januário was born on August 31, 1978 in Rio de Janeiro, growing up in the neighbourhood of Rio das Pedras, West Zone of Rio.
Jiu jitsu crossed paths with Aldo when he was around 9 years old, attending his first class by influence of his older brother, Adão Januário (commonly known in the grappling world as "PQD"). In the beginning the Januário brothers trained at a local gym in the Rio das Pedras community, being taught by coach Miranda (who was a brown belt at the time) and the legendary Márcio Rodrigues. Aldo was a big fan of Hulk Hogan, following his pro-wrestling career at the time, and on his first class Januário managed to submit a training partner with one of the moves he had seen on TV (guillotine). From their on, he was hooked on grappling, immediately telling his mother how he was going to make a living from the sport.
When the family moved to Barra da Tijuca, the brothers joined Jean Jacques Machado's school, who awarded Caveirinha his yellow belt. A little over one year later Jean Jacques moved to the United States where he joined his brother Rigan Machado. For that reason the Januário's carried on their tuition at the Espaço Vital gym, with Carlos Gracie Junior, in what was the beginning of the Gracie Barra team.
In the mid 1990's Januário's team mate Márcio Feitosa opened a Gracie Barra (GB) academy in Belo Horizonte (BH), capital city of the state of Minas Gerais. After some time there, Feitosa decided to return to Rio de Janeiro, to focus solely on his competitive career. When Márcio moved, GB's head coach, Carlos Gracie offered the coaching position in BH to Aldo, who was a purple belt at the time (1997) and took over he had over the (roughly) 80 students left by Feitosa.
Unfortunately for Aldo, things did not go according to plan in Belo Horizonte. The first obstacle was the fact that Feitosa was arguably the number one lightweight in the world at the time, and a big draw for the students, many of which were less inclined to be under the guidance of a purple belt. There was also the deal made, in which Vinicius "Draculino" offered Carlos Gracie Junior compensation to use the Gracie Barra name in the region, as well as to keep the students left behind by Feitosa. With the arrangement between the Gracie and Draculino, Aldo was asked to remove the Gracie Barra from his marketing and re-brand himself. This re-branding gave way to the Caveirinha Jiu Jitsu Family academy.
Even though Caveirinha had a rough start in Belo Horizonte, his talent and perseverance shined through the adversity, and came out with one of the most powerful teams in the sport.
With time Aldo Januário was re-integrated in the Gracie Barra academy, who in 2010 arranged for Caveirinha to open an affiliate GB gym in Honolulu, Hawaii. Unfortunately things did not go according to plan yet again. According to Aldo Januário the initial investor lied repeatedly and did not stick to the contract, leaving Caveirinha in a dire situation, one that took 2 years to overcome.
Due to the contractual arrangements between GB and the investor, Aldo Januário was forced to return to his brand, "Caveirinha Jiu Jitsu Family", opening his own academy in Hawaii. One that has spawned to different corners of the jiu jitsu map, with the support of many of Januário's former students.
Aldo Januário Highlight