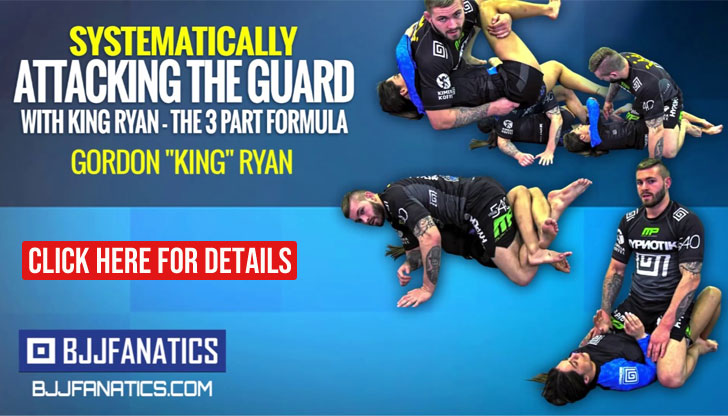 Milton Bastos is a Brazilian jiu jitsu black belt under Ricardo "Franjinha" Miller and a former freestyle wrestler, a sport Milton competed in extensively while in his native country of Brazil. During 2009 Bastos moved to the United States where he started more avidly pursuing a career in jiu jitsu, conquering important titles such as IBJJF World Championship (gi and no-gi). Milton Bastos is also the co-founder of Ares BJJ a well respected jiu jitsu association.
Milton Bastos Jiu Jitsu
Full Name: Milton Carlos Bastos P. do Nascimento
Nickname: N/A
Lineage: M. Maeda > C. Gracie > H. Gracie > Rolls Gracie > Romero Cavalcanti > Ricardo Miller > Milton Bastos
Main Achievements:
IBJJF World Champion (2010 brown)
IBJJF World Masters Champion (2017 Master 1)
IBJJF Pan American Champion (2010 brown, 2012 Master 1)
IBJJF World No-Gi Champion (2009 brown, 2012/2013/2014/2015 black Master 1)
IBJJF Pan American Championship Runner-up (2014)
IBJJF Masters World Championship Runner-up (2014 Master 1)
USBJJF American National Championship Runner-up (2013)
IBJJF European No-Gi Championship Runner-up (2017 Master 1)
IBJJF Masters World Championship 3rd Place (2012/2015/2016 Master 1)
IBJJF Pan American Championship 3rd Place (2013/2016/2017 Master 1)
USBJJF American National Championship 3rd Place (2012)
Favorite Position/Technique: Well Rounded
Weight Division: Peso Pluma (64,00 kg / 141.5 lbs)
Team/Association: Ares BJJA
Milton Bastos Biography
Milton Bastos was born on May 19, 1982 in São Paulo, growing up in the Bairro da Liberdade borough.
After a short spell in kung fu during his early childhood, Milton was reintroduced to martial arts as a 13 year old. Bastos' cousin was a big fan of the Ultimate Fighting Championship (UFC) and often enticed Milton to join a jiu jitsu gym with him, where they could both learn how to fight. Convinced of the benefits grappling could bring him, Bastos ended up joining an academy (even though his cousin ended up never following suit).
Marcos Paulo, a former student of Grand Master Pedro Hemetério was Milton's first instructor, and the man who took him from the junior belt system all the way to purple belt.
At the age of 18 Milton discovered wrestling. His newfound love for the stand-up component of grappling drove him away from BJJ for a few years, a time when Bastos competed in both freestyle and the greco-Roman facets of this sport.
In 2009 a good friend of Milton Bastos convinced him to compete in the IBJJF World No-Gi Championships in California. After the tournament, this same friend invited Bastos to take some time off and spend a month with him in the United States. This seasonal stay would end up being a permanent one.
Once settled in the US Milton Bastos joined the Paragon academy of Ricardo Miller. It would be Miller who promoted Milton to black belt during June 2010. His relationship with Paragon ended in 2013, eventually leading to him to form the Ares JJ association together with Samir Chantre, Alan Moraes and Osvaldo Moizinho.
Cover photo from 2016 IBJJF World Master photo album.
Milton Bastos Highlight