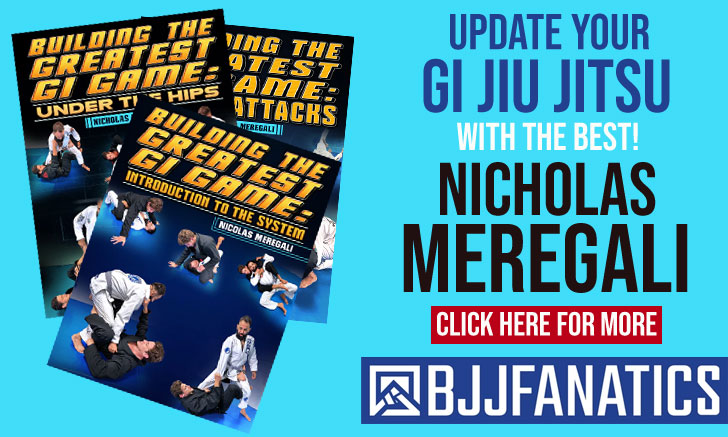 Abdurakhman Bilarov (Абдурахман Биларов) is a Dagestan born, Brazilian jiu jitsu black belt under Rafael Haubert and a former wrestling standout of Ali Alyev. Regarded as one of the hottest European prospects in BJJ since his brown belt days, a time when Bilarov beat two of the world's best black belts (Jackson Sousa and Claudio Calasans) at the Berkut Challenge and won his 3rd consecutive UAEJJF Abu Dhabi World Pro, Abdurakhman is also referenced as the first high level competitors produced by Russia in this sport.
Abdurakhman Bilarov Jiu Jitsu
Full Name: Abdurakhman Bilarov
Nickname: N/A
Lineage: M. Maeda > Carlos Gracie > Carlson Gracie > Zé Mario Sperry > Rafael Haubert > Abdurakhman Bilarov
Main Achievements:
1st Place ADCC EU Trials (2017)
2nd Place ACB 9 Grand Prix (2017)
3rd Place ACB World Championship (2017)
Main Achievements (Coloured Belts):
1st Place Berkut Challenge (2015)
1st Place UAEJJF Abu Dhabi Pro (2015 brown, 2014 purple, 2013 blue)
Favorite Position: Footlocks
Weight Division: Peso Pesado
Team/Association: Team Nogueira
Abdurakhman Bilarov Biography
Abdurakhman Bilarov was born on May 25, 1990 in Makhachkala – the capital city of the Republic of Dagestan, Russia.
One of Dagestan's most popular sports is freestyle wrestling, a sport Abdurakhman practiced and competed in throughout his childhood, teenage and adulthood years. While doing so, Bilarov defended the colors of Ali Alyev's team, a well respected squad in the region.
At the age of 19 (2009) Abdurakhman was introduced to jiu jitsu by a few friends who had started its practice. Bilarov became increasingly interested in BJJ as his training progressed, and gradually shifted his focus from wrestling to submission grappling.
His training took a more definitive shift towards jiu jitsu once Bilarov started training with Team Nogueira affiliate Rafael Haubert, who – after three consecutive gold medals at the Abu Dhabi World Pro promoted Abdurakhman Bilarov to black belt (2015).
Cover photo by ACB JJ.
Abdurakhman Bilarov Grappling Record
22 WINS
BY POINTS


BY ADVANTAGES




BY SUBMISSION




BY DECISION




BY PENALTIES




BY DQ



14 SUBMISSIONS WINS
#224aba
Mounted triangle
7
1
10 LOSSES
BY POINTS


BY ADVANTAGES




BY SUBMISSION




BY DECISION




BY PENALTIES




BY DQ



2 SUBMISSIONS LOSSES
#214eb8
Arm in guillotine
50
1
Abdurakhman Bilarov Fight History
ID
Opponent
W/L
Method
Competition
Weight
Stage
Year
10359

Erberth Santos

Erberth Santos
L
Referee Decision
Berkut 3
ABS
SPF
2016
12677

Felipe Pena

Felipe Pena
L
Pts: 8x2
World Pro
94KG
4F
2017
12901

Erberth Santos

Erberth Santos
L
Referee Decision
ACBJJ 5
95KG
SF
2017
13475

Helton Jose

Helton Jose
L
DQ
ACBJJ World
94KG
SF
2017
13868

Felipe Pena

Felipe Pena
L
Pts: 5x0
ADCC
99KG
4F
2017
14603

Felipe Pena

Felipe Pena
L
Arm in guillotine
ACB JJ 9
95KG
F
2017
14970

Yuri Simoes

Yuri Simoes
L
Referee Decision
ACB 10
95KG
SPF
2018
16740

Igor Silva

Igor Silva
L
Points
ACBJJ 14
95KG
SPF
2018
20134

Erberth Santos

Erberth Santos
L
Kneebar
World Pro
94KG
4F
2019
21054

Gustavo Batista

Gustavo Batista
L
Pts: 5x0
ACB World Champ.
95KG
4F
2019
6655

Claudio Calasans

Claudio Calasans
W
Pts: 4x2
Berkut Open
ABS
F
2015
8541

Jackson Sousa

Jackson Sousa
W
Heel hook
Berkut 2
ABS
SPF
2015
8902

Ilya Bogoslovsky

W
Kimura
Russia Nat. Pro
94KG
SF
2016
8903

Abdulbary Guseinov

W
Points
Russia Nat. Pro
94KG
SF
2016
11414

Jackson Jacinto

W
Armbar
VIC Fight
92KG
F
2017
12680

Jongmok Kim

W
Pts: 0x0, Adv
World Pro
94KG
RPC
2017
12681

Basel Fanous

W
Pts: 2x2, Adv
World Pro
94KG
RPC
2017
12897

Rodrigo Cavaca

Rodrigo Cavaca
W
Referee Decision
ACBJJ 5
95KG
4F
2017
12980

Luc Rousseau

W
Heel hook
ADCC EU Trials
95KG
4F
2017
12981

Otto Kuikka

W
Heel hook
ADCC EU Trials
95KG
SF
2017
12982

Mraz Avdoyan

W
RNC
ADCC EU Trials
95KG
F
2017
13476

Vitor Toledo

Vitor Toledo
W
Points
ACBJJ World
94KG
3RD
2017
13861

Jake Shields

Jake Shields
W
Pts: 5x0
ADCC
99KG
E1
2017
14597

Jackson Sousa

Jackson Sousa
W
Heel hook
ACB JJ 9
95KG
4F
2017
14601

Erberth Santos

Erberth Santos
W
Heel hook
ACB JJ 9
95KG
SF
2017
17366

Kazhigali Tuleshev

W
Armbar
UWW NG World
100KG
4F
2018
17367

Andrii Haleta

W
Katagatame
UWW NG World
100KG
SF
2018
17368

Kamil Umiski

W
Darce choke
UWW NG World
100KG
F
2018
19891

A. Ghitta

W
Mounted triangle
UWW European
100KG
4F
2019
19892

Andrii Haleta

W
RNC
UWW European
100KG
SF
2019
19893

T. Galimov

W
RNC
UWW European
100KG
F
2019
20140

Nicolas Penzer

W
Pts: 7x2
World Pro
94KG
RPC
2019
Abdurakhman Bilarov Brown Belt Highlight

Abdurakhman Bilarov vs Jackson Sousa (2017)