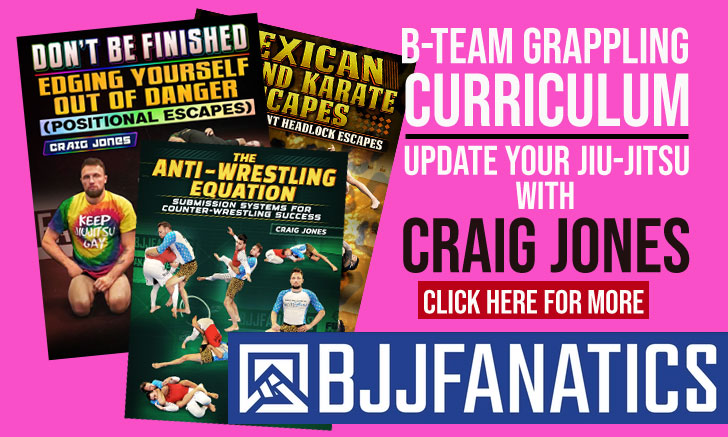 Emilio Hernandez is an American grappler and a jiu-jitsu black belt under Ray Casias as well as one of the main representatives of the Zenith Team in the sport's international circuit. Hernandez made waves during his debut year in BJJs pro division, after making the podium of the International Brazilian Jiu-Jitsu Federation (IBJJF) Pan American No-Gi Championship (2019), after which he went on to win other important events on the international grappling calendar.
Emilio Hernandez Jiu-Jitsu
Full Name: Emilio Alejandro Hernandez Rodgriquez
Nickname: N/A
Lineage: Carlos Gracie > Helio Gracie > Rolls Gracie > Romero Cavalcanti > Leonardo Vieira > Robert Drysdale > Ray Casias > Emilio Hernandez
Main Achievements:
1st Place IBJJF Kansas Open (2019 / 2020)
1st Place IBJJF Charlotte Open (2019)
1st Place IBJJF Atlanta Summer Open (2019)
2nd Place IBJJF Pan Championship NoGi (2019)
2nd Place IBJJF Las Vegas Open NoGi (2019)
Main Achievements (Colored Belts):
3rd Place IBJJF World Championship No-Gi (2015 purple)
Favorite Position/Technique: Lower Limb Submissions
Weight Division: Peso Pena (70,00 kg / 154.5 lbs)
Team/Association: Zenith BJJ
Emilio Hernandez Biography
Emilio Hernandez was born on July 2, 1996, in Yakima, Washington, United States of America, where he spent his childhood.
A very active kid while growing up, Hernandez practiced a variety of sports from an early age, including baseball, basketball as well as track and field, though the game he played the most was football (soccer), which Emilio started when he was 5 years old and ended after graduating from high school.
At the age of 14, Emilio Hernandez moved to Spring Hill, Tennessee, to live with his aunt. This was a particularly stressful period for the young athlete, who saw himself away from his parents for an extended period for the first time. As a way to relieve some of the anxiety he was experiencing, Emilio decided to start practicing a combat sport, then joining a small, local mixed martial arts (MMA) school for that purpose.
Emilio first started training jiu-jitsu in August 2010 in Columbia, TN with coach Keefe Cothran. After a year of training at this MMA oriented gym, Hernandez opted to switch to a bigger, and more jiu-jitsu focussed training center, deciding on Ray Casias' – Tennessee Brazilian Jiu-Jitsu Academy.
Under Ray Casias, Hernandez progressed through the belt system and grew as a competitor in the local and national scene. His positive results led him to abandon all extra activities to focus solely on to his grappling, a decision he made as a purple belt.
The continuous positive results obtained on the mats throughout the years led Ray Casias to promote Emilio to black belt on July 22 of 2019.
Emilio Hernandez Grappling Record
97 WINS
BY POINTS


BY ADVANTAGES




BY SUBMISSION




BY DECISION




BY PENALTIES




BY DQ



65 SUBMISSIONS WINS
#86e620
Inside heel hook
22
14
#ff9124
Outside heel hook
3
2
#bf1f6c
Straight ankle lock
3
2
#22c9a5
Choke from back
2
1
#03c61f
Anaconda choke
2
1
104 LOSSES
BY POINTS


BY ADVANTAGES




BY SUBMISSION




BY DECISION




BY PENALTIES




BY DQ



45 SUBMISSIONS LOSSES
#214eb8
Choke from back
31
14
#fad11b
Triangle armlock
2
1
#f58822
Arm in Ezekiel
2
1
#fad223
Body triangle
2
1
#039a1f
Lateral kneebar
2
1
#03c61f
Shoulder lock
2
1
#82ff5f
Bow and arrow
2
1
#a4ff5f
Inside heel hook
2
1
Emilio Hernandez Fight History
ID
Opponent
W/L
Method
Competition
Weight
Stage
Year
21269

Juan Lopes

Juan Lopes
L
Referee Decision
Chicago SMO
70KG
SF
2019
21270

Pedro Dias

Pedro Dias
L
Pts: 4x0
Chicago SMO
70KG
F
2019
21274

Lucas Valle

L
Bow and arrow
Chicago SMO
ABS
4F
2019
21278

Pedro Dias

Pedro Dias
L
Pts: 2x0
Chicago SMNGO
67KG
F
2019
21280

Guthierry Barbosa

Guthierry Barbosa
L
RNC
Chicago SMNGO
ABS
4F
2019
21422

Gianni Grippo

Gianni Grippo
L
Pts: 8x2
Las Vegas Open
70KG
4F
2019
21464

Gianni Grippo

Gianni Grippo
L
RNC
Las Vegas NGO
67KG
F
2019
21469

Fellipe Trovo

Fellipe Trovo
L
RNC
Las Vegas NGO
ABS
SF
2019
21571

Paulo Miyao

Paulo Miyao
L
Pts: 2x0
No Gi Pan Am.
67KG
F
2019
21972

Guilherme Augusto

Guilherme Augusto
L
Arm in Ezekiel
Charlotte Open
ABS
SF
2019
21986

Lucas Rocha

Lucas Rocha
L
Pts: 2x0
Atlanta SM Open
ABS
4F
2019
22499

Kyle Boehm

Kyle Boehm
L
RNC
KOTM 7
ABS
R1
2019
22516

Gilson Nunes

Gilson Nunes
L
Armbar
Kansas Open
ABS
SF
2019
22840

Thomas Halpin

Thomas Halpin
L
Kneebar
NoGi Worlds
67KG
R1
2019
23181

Rodrigo Francioni

Rodrigo Francioni
L
Pts: 2x0
JitzKing
65KG
4F
2020
23229

Adam Benayoun

Adam Benayoun
L
Armbar
Atlanta WO
70KG
SF
2020
23298

Thiago Brito

L
Points
New Orleans Open
70KG
SF
2020
23312

Joshua Murdock

L
Points
New Orleans Open
ABS
4F
2020
23319

Joshua Murdock

L
Points
New Orleans NGO
ABS
SF
2020
23569

Ken Primola

L
Points
Kansas Open
ABS
R1
2020
23961

Josh Cisneros

Josh Cisneros
L
Triangle
Austin Open
70KG
SF
2020
23972

Johnatha Alves

Johnatha Alves
L
Choke from back
Austin Open
ABS
4F
2020
23990

Samuel Nagai

Samuel Nagai
L
Points
Oklahoma Open
70KG
SF
2020
23999

Rafael Lovato

Rafael Lovato
L
Armbar
Oklahoma Open
ABS
4F
2020
24148

Samuel Nagai

Samuel Nagai
L
Choke from back
Pan American
70KG
4F
2020
24284

Orlando Castillo

L
Pts: 4x2
Foley Open
70KG
SF
2020
24430

Gianni Grippo

Gianni Grippo
L
Choke from back
Atlanta Open
70KG
F
2020
24436

Juan Cleber

L
Choke from back
Atlanta Open
ABS
4F
2020
24455

Orlando Castillo

L
Pts: 4x2
No Gi Pan Am.
67KG
4F
2020
25598

Josh Cisneros

Josh Cisneros
L
50/50 armbar
QC Grappling
ABS
F
2021
25792

Richar Nogueira

Richar Nogueira
L
Pts: 8x2
Houston Open
70KG
SF
2021
25823

Marcus Beddor

Marcus Beddor
L
Points
Houston NGO
69KG
SF
2021
25955

Bebeto Oliveira

L
Triangle
Artista JJ
75KG
4F
2021
26885

Andre Porfirio

Andre Porfirio
L
Botinha
Chicago NGO
ABS
4F
2021
27288

Leo Silva

Leo Silva
L
Pts: 2x0
Kansas Open
76KG
RR
2021
27289

Leo Silva

Leo Silva
L
Pts: 4x0
Kansas Open
76KG
F
2021
27295

Gilmar Costa

L
Pts: 2x0
Kansas Open
ABS
F
2021
27343

Lucas Laet

L
Choke from back
Charleston SO
ABS
4F
2021
27364

Lucas Laet

L
Body triangle
Charleston SNG
ABS
SF
2021
27554

Richar Nogueira

Richar Nogueira
L
Armbar
Pan American
70KG
8F
2021
27842

Matheus Onda

L
Pts: 4x2
Atlanta SMOP
70KG
SF
2021
27854

Thiago Gontijo

L
Points
Atlanta SMOP
ABS
4F
2021
28665

Gabriel Gaudio

Gabriel Gaudio
L
Points
Nashville Open
70KG
4F
2021
28692

Adam Benayoun

Adam Benayoun
L
RNC
Nashville NGO
67KG
F
2021
28804

Deandre Corbe

Deandre Corbe
L
Kimura
ADCC EC Trials
66KG
R4
2021
29474

Damion Oranday

Damion Oranday
L
Choke from back
World Champ.
70KG
R1
2021
30463

Yuta Shimada

Yuta Shimada
L
Injury
Atlanta WO
70KG
SF
2022
30855

Yuta Shimada

Yuta Shimada
L
Choke from back
Indianapolis Open
70KG
F
2022
31234

Matias Estevez

Matias Estevez
L
Pts: 2x2, Adv
Charleston Open
70KG
SF
2022
31628

Daniel Maira

Daniel Maira
L
Pts: 0x0, Adv
Pan American
70KG
R1
2022
31984

Ismael Santos

Ismael Santos
L
Points
Nashville Open
70KG
SF
2022
32497

Daniel Maira

Daniel Maira
L
Armbar
Atlanta SPO
70KG
SF
2022
32574

Ariel Magalhaes

L
Points
Chicago SPO
70KG
4F
2022
33356

Thiago Cintra

L
Choke from back
Washington DCO
70KG
F
2022
33364

Arthan Barcellos

L
Choke from back
Washington NGO
ABS
F
2022
33388

Matheus Onda

L
Pts: 8x0
American Nat.
70KG
4F
2022
33461

Kennedy Maciel

Kennedy Maciel
L
RNC
American NGN
70KG
F
2022
33852

Keven Carrasco

Keven Carrasco
L
Pts: 8x4
Phoenix Open
70KG
SF
2022
33879

Lucas Norat

Lucas Norat
L
Pts: 4x0
Phoenix Open
ABS
4F
2022
33904

Joshua Bacallao

L
Pts: 2x2, Adv
Phoenix NGO
ABS
F
2022
34519

Sebastian Serpa

Sebastian Serpa
L
DQ
Chicago SMO
70KG
SF
2022
34520

Pedro Dias

Pedro Dias
L
Points
Chicago SMO
70KG
SF
2022
34538

Charles Murdoch

L
Points
Chicago SMO
ABS
SF
2022
34548

Charles Murdoch

L
Points
Chicago SMNG
ABS
SF
2022
34711

Richar Nogueira

Richar Nogueira
L
Choke from back
JJ Con
70KG
SF
2022
34760

Wildemar Santos

L
Choke from back
JJ Con
ABS
4F
2022
34792

Diego Oliveira

Diego Oliveira
L
Lateral kneebar
JJ Con NG
67KG
F
2022
35198

Sebastian Serpa

Sebastian Serpa
L
Pts: 4x2
Atlanta FO
70KG
SF
2022
35224

Elijah Dorsey

Elijah Dorsey
L
Toe hold
Atlanta FO
ABS
SF
2022
35256

Fellipe Andrew

Fellipe Andrew
L
Shoulder lock
Atlanta FNGO
ABS
F
2022
35289

Pedro Bisneto

L
Choke from back
Charlotte Open
ABS
4F
2022
35502

Adam Benayoun

Adam Benayoun
L
Pts: 8x6
NoGi Pan
67KG
R1
2022
35814

Yuta Shimada

Yuta Shimada
L
Choke from back
Charleston FO
70KG
F
2022
35821

Pedro Bisneto

L
Choke
Charleston FO
ABS
SF
2022
35843

Pedro Marinho

Pedro Marinho
L
Guillotine
Charleston FNGO
ABS
SF
2022
36181

Sebastian Serpa

Sebastian Serpa
L
N/A
Nashville Open
70KG
SF
2022
36193

Lucas Brito

L
N/A
Nashville Open
ABS
4F
2022
36213

Rafael Anjos

Rafael Anjos
L
Points
Nashville NGO
ABS
4F
2022
36815

Gianni Grippo

Gianni Grippo
L
RNC
NoGi Worlds
67KG
4F
2022
37557

Gustavo Estebam

L
Pts: 4x2
Atlanta WO
70KG
SF
2023
37585

Enderson Dias

Enderson Dias
L
Armbar
Atlanta WO
ABS
4F
2023
37718

Isaias Higino

L
Pts: 2x2, Adv
Memphis Open
70KG
SF
2023
37743

Rafael Silva

L
Pts: 4x0
Memphis Open
ABS
R1
2023
37767

Omer Emanoely

L
Inside heel hook
Memphis NGO
ABS
SF
2023
37787

Joao Pedro

L
Armbar
Tampa Open
70KG
SF
2023
38987

Demian Balderrama

L
Triangle armlock
Nashville SPO
64KG
F
2023
39754

Gabriel Sousa

Gabriel Sousa
L
Pts: 10x0
Atanta SPO
70KG
F
2023
39780

Kalel Santos

L
Pts: 4x0
Atanta SPNG
67KG
F
2023
40077

Nicholas Fernando

L
N/A
B Raton Open
70KG
RR
2023
40091

Jonathan Satava

Jonathan Satava
L
Katagatame
B Raton Open
ABS
4F
2023
40229

Artur Lanes

L
Pts: 10x2
World Champ.
70KG
R1
2023
40791

Pedro Zapata

L
N/A
Indianapolis Open
ABS
4F
2023
40799

Diego Ramalho

Diego Ramalho
L
Pts: 6x0
Indianap. NGO
91KG
SF
2023
41351

Isaac Rossi

L
N/A
NOrleans Open
70KG
F
2023
41359

Jose Jurema

L
Choke from back
NOrleans Open
ABS
SF
2023
41364

Mathias Luna

Mathias Luna
L
Pts: 18x0
NOrleans NGO
ABS
SF
2023
41717

Marco Mendes

Marco Mendes
L
Points
Dallas SNGO
ABS
SF
2023
42128

Sebastian Serpa

Sebastian Serpa
L
Points
Chicago SMO
70KG
RR
2023
42129

Pedro Dias

Pedro Dias
L
Points
Chicago SMO
70KG
RR
2023
42141

Carlos Feitosa

L
Points
Chicago SMO
ABS
4F
2023
42154

Nathan Haddad

L
Points
Chicago SMNGO
ABS
SF
2023
42268

Kazuhiro Suzuki

L
Pts: 6x0
JJ Con
70KG
SF
2023
42337

Jose Flores

L
Pts: 0x0, Adv
JJ Con NG
67KG
F
2023
42361

Timothy Dawson

L
Pts: 2x0
JJ Con NG
ABS
4F
2023
21415

Rodrigo Francioni

Rodrigo Francioni
W
Kneebar
Las Vegas Open
70KG
R1
2019
21461

Ermilio Limea

W
Guillotine
Las Vegas NGO
67KG
4F
2019
21463

Russel White

W
Pts: 2x0
Las Vegas NGO
67KG
SF
2019
21567

Alex Hodi

W
Toe hold
No Gi Pan Am.
67KG
4F
2019
21570

Gianni Grippo

Gianni Grippo
W
Pts: 2x0
No Gi Pan Am.
67KG
SF
2019
21965

Mauricio Fernandes

W
N/A
Charlotte Open
70KG
SF
2019
21967

Silvio Duran

Silvio Duran
W
Kneebar
Charlotte Open
70KG
F
2019
21981

Charles Murdock

W
Pts: 2x0
Atlanta SM Open
70KG
4F
2019
21982

Manuel Macias

W
Choke from back
Atlanta SM Open
70KG
F
2019
21990

Manuel Macias

W
Pts: 2x0
Atlanta SM NGO
67KG
SF
2019
21991

Javier Gomez

W
Guilotine
Atlanta SM NGO
67KG
F
2019
22512

Mauricio Fernandes

W
Kneebar
Kansas Open
70KG
SF
2019
22513

Vinny Saenz

W
Pts: 4x4, Adv
Kansas Open
70KG
F
2019
22514

Vinicius Gimenes

W
Armbar
Kansas Open
ABS
4F
2019
23178

Adam Ferrara

Adam Ferrara
W
Kneebar
JitzKing
65KG
R1
2020
23226

Joao Pereira

W
Points
Atlanta WO
70KG
4F
2020
23316

Thiago Brito

W
Kneebar
New Orleans NGO
67KG
F
2020
23543

Felipe Simplicio

W
Kneebar
Kansas Open
70KG
4F
2020
23546

Thiago Abud

Thiago Abud
W
Toe hold
Kansas Open
70KG
SF
2020
23547

Silvio Duran

Silvio Duran
W
Referee Decision
Kansas Open
70KG
F
2020
23575

Vitor Paschoal

W
Kimura
Kansas Open
70KG
SF
2020
23576

Orlando Castillo

W
Referee Decision
Kansas Open
70KG
F
2020
23577

Pedro Palhares

W
Triangle
Kansas Open
ABS
SF
2020
23960

Orlando Castillo

W
Pts: 2x0
Austin Open
70KG
4F
2020
24130

Michael Danyus

W
Toe hold
Pan American
70KG
R1
2020
24142

Giovanni Carvalho

W
Armbar
Pan American
70KG
8F
2020
24429

Edward Allen

W
Toe hold
Atlanta Open
70KG
SF
2020
24451

Daniel Osorno

W
Toe hold
No Gi Pan Am.
67KG
R1
2020
24872

Mike carpenter

W
RNC
Queen City
79KG
R1
2020
24873

Peyton Jenkins

W
Inside heel hook
Queen City
79KG
4F
2020
24874

John Gunther

W
Inside heel hook
Queen City
79KG
SF
2020
24875

Markus west

W
Armbar
Queen City
79KG
F
2020
25595

M. Stiers

W
Inside heel hook
QC Grappling
ABS
4F
2021
27287

Cauata Rocha

W
Toe hold
Kansas Open
76KG
RR
2021
27292

Vinicius Wong

W
Pts: 4x2
Kansas Open
ABS
4F
2021
27294

Charles McGuire

W
Choke
Kansas Open
ABS
SF
2021
27351

Humberto Morales

W
Guillotine
Charleston SNG
67KG
SF
2021
27352

Santiago Furlong

W
Inside heel hook
Charleston SNG
67KG
F
2021
27362

Dennis Pressey

W
Inside heel hook
Charleston SNG
ABS
4F
2021
27541

Brian Mahecha

Brian Mahecha
W
Toe Hold
Pan American
70KG
R1
2021
28452

Jesus Villegas

W
Toe hold
Queen City Inv.
70KG
R1
2021
28453

J. Cinceros

W
Heel hook
Queen City Inv.
70KG
4F
2021
28454

PJ Broome

W
Heel hook
Queen City Inv.
70KG
SF
2021
28455

David Garcia

W
Kneebar
Queen City Inv.
70KG
F
2021
28691

John Freeman

W
RNC
Nashville NGO
67KG
SF
2021
28783

Robert Degle

Robert Degle
W
Pts: 0x0, Pen
ADCC EC Trials
66KG
R2
2021
28795

Phumelele Nkuta

W
Pts: 3x0
ADCC EC Trials
66KG
R3
2021
30460

Felipe Simplicio

W
Pts: 6x2
Atlanta WO
70KG
4F
2022
30853

Christopher Kriebel

W
Pts: 4x2
Indianapolis Open
70KG
SF
2022
30879

Nicolas Gallego

W
Inside heel hook
Indianapolis NGO
67KG
SF
2022
30880

Chris Kriebel

W
Toe hold
Indianapolis NGO
67KG
F
2022
31231

Marcos Rodrigues

W
Kneebar
Charleston Open
70KG
4F
2022
31260

Antonio Casarez

W
Kneebar
Charleston NGO
67KG
RR
2022
31261

Santiago Furlong

W
N/A
Charleston NGO
67KG
F
2022
32002

James Harrell

W
Anaconda choke
Nashville NGO
67KG
SF
2022
32004

Santiago Furlong

W
Toe hold
Nashville NGO
67KG
F
2022
32548

Frank Rosenthal

Frank Rosenthal
W
Pts: 2x0
Atlanta SPNGO
67KG
SF
2022
32549

Santiago Furlong

W
Inside heel hook
Atlanta SPNGO
67KG
F
2022
32601

Michael Hay

W
Outside heel hook
Chicago SPNGO
67KG
RR
2022
32602

Vinicius Pereira

Vinicius Pereira
W
Inside heel hook
Chicago SPNGO
67KG
F
2022
33355

Max DeBeen

W
Footlock
Washington DCO
70KG
SF
2022
33362

Francis Kubach

W
Kneebar
Washington NGO
ABS
SF
2022
33363

Thiag Dalcol

W
Kneebar
Washington NGO
ABS
SF
2022
33369

Chris Sodbinow

W
Pts: 2x0
Washington NGO
67KG
F
2022
33374

Thiago Dalcol

W
Pts: 6x2
Washington NGO
ABS
F
2022
33460

Gabriel Gaudio

Gabriel Gaudio
W
Armbar
American NGN
70KG
SF
2022
33849

Ivan Jennings

W
N/A
Phoenix Open
70KG
4F
2022
33885

Keven Carrasco

Keven Carrasco
W
Outside heel hook
Phoenix NGO
67KG
SF
2022
33886

Aidan Collins

W
Toe hold
Phoenix NGO
67KG
F
2022
33902

Johnny Tama

Johnny Tama
W
Pts: 2x0
Phoenix NGO
ABS
SF
2022
34536

Pablo Almeida

W
Toe hold
Chicago SMO
ABS
4F
2022
34541

Alex Hodi

W
Toe hold
Chicago SMNG
67KG
F
2022
34789

Shoya Ishiguro

W
Kneebar
JJ Con NG
67KG
4F
2022
34790

Pedro Serrano

Pedro Serrano
W
Pts: 6x2
JJ Con NG
67KG
SF
2022
35193

Diego Saraiva

W
N/A
Atlanta FO
70KG
4F
2022
35222

Colon Santana

W
Pts: 6x2
Atlanta FO
ABS
4F
2022
35235

Sidemar Honorio

W
RNC
Atlanta FNGO
68KG
SF
2022
35237

Giovanni Carvalho

W
Inside heel hook
Atlanta FNGO
68KG
F
2022
35255

Italo Moura

Italo Moura
W
RNC
Atlanta FNGO
ABS
SF
2022
35283

Michael Mehl

W
Toe hold
Charlotte Open
70KG
F
2022
35828

Giovanni Marcelo

W
Inside heel hook
Charleston FNGO
67KG
SF
2022
35830

Dennis Pressey

W
Straight ankle lock
Charleston FNGO
67KG
F
2022
35842

Diogo Oliveira

W
Inside heel hook
Charleston FNGO
ABS
4F
2022
36198

Kevin Harmon

W
N/A
Nashville NGO
67KG
F
2022
37759

Eric Ceballos

W
Inside heel hook
Memphis NGO
67KG
F
2023
38985

Willis Nunes

Willis Nunes
W
Pts: 2x2, Adv
Nashville SPO
64KG
SF
2023
39020

Suraj Budhram

W
N/A
Nashville SPNG
67KG
SF
2023
39021

Jesse Araujo

W
N/A
Nashville SPNG
67KG
F
2023
39752

Brian Mahecha

Brian Mahecha
W
Toe hold
Atanta SPO
70KG
SF
2023
40794

Justin Penaflor

W
N/A
Indianap. NGO
67KG
SF
2023
40795

Eduardo Farfan

W
N/A
Indianap. NGO
67KG
F
2023
41350

Brian Mahecha

Brian Mahecha
W
N/A
NOrleans Open
70KG
RR
2023
41709

Jean Pierre

W
Inside heel hook
Dallas SNGO
67KG
F
2023
42145

Jese Sosa

W
Inside heel hook
Chicago SMNGO
67KG
F
2023
42262

In Kim

W
Toe hold
JJ Con
70KG
R1
2023
42266

Pedro Serrano

Pedro Serrano
W
Pts: 6x4
JJ Con
70KG
4F
2023
42335

Ryan John

W
Straight ankle lock
JJ Con NG
67KG
SF
2023
Emilio Hernandez VS Manuel Macias (2019)