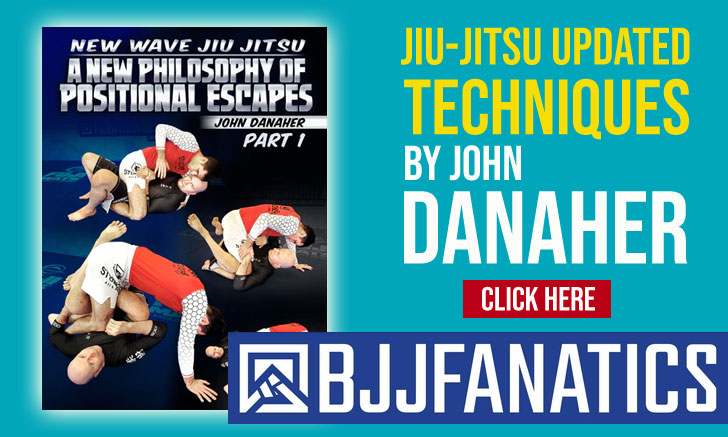 Fabricio Werdum is a highly regarded jiu-jitsu black belt. A former 3 time World Champion and a 2-time ADCC Champion, he is also a big player as a professional Mixed Martial Arts (MMA) fighter in the Heavyweight Division having fought in all three major MMA organizations (UFC, Pride and Strikeforce). In 2010 he shocked the MMA world submitting Fedor Emilianenko in the first round, a man many thought to be unbeatable and widely considered the best heavyweight in MMA history.
Fabricio Werdum Jiu Jitsu
Full Name: Fabricio Werdum
Nickname: "Vai Cavalo" is a motivational phrase used in Portuguese, it means "Go Horse". "Cavalo" (Horse) is also a name sometimes used to describe big individuals. It has been also said that the nickname relates back to Werdum's youth when he played football (soccer). He was so big and powerful that when he got a hold of the ball it would be hard to take it away from him, so his teammates used to yell jokingly: "Go Horse, go!" (vai cavalo).
Lineage: Carlos Gracie > Helio Gracie > Alvaro Barreto > Sylvio Behring > Fabricio Werdum
Main Achievements:
1st Place IBJJF World Champion (2003/2004)
1st Place ADCC Champion (2007/2009)
Main Achievements (Colored Belts):
1st Place IBJJF World Champion (2000 blue belt)
1st Place IBJJF Pan American Champion (2001 purple belt weight & absolute)
Favorite Position/Technique: Triangle
Weight Division: Pesadíssimo (over 221lbs)
Association/Team: Winner/Behring, Chute-Boxe, Werdum Combat Team
Fabricio Werdum Biography
Fabricio Werdum was born on the 30th of July 1977 in Porto Alegre in the South of Brazil. He started doing Jiu-Jitsu in his teens after he got involved in a fight with an ex-boyfriend of his girlfriend at the time. The ex-boyfriend (who practiced BJJ) put Fabricio on a chokehold, something Werdum was completely unfamiliar with and forced him to go to sleep. After learning that he got beat by Jiu-Jitsu, he joined an academy, at the time, Marcio Corletta's gym called Winner-Behring.
Fabricio was around 17 years old at the time he moved to Spain with his mother, and many believed this would be the end of a promising fighter's career, but the disbelievers could not be further from the truth. Madrid of the early 2000s was a desert when it came to BJJ academies, Werdum decided to open his own, with his headquarters set in the famous football (soccer) stadium of Vicente Calderon home to the Atletico Madrid team. Establishing himself as one of the best coaches in Spain, he went on and set up affiliate academies in both Albacete and Saragoca (both Spanish towns).
In 2002 Werdum premiered in Mixed Martial Arts (MMA) at a European organization called the Millennium Brawl, winning with his trademark triangle choke. Though being in Spain, Werdum would often travel to Brazil to train and compete there, always with the Behring organization rightfully earning his black belt from Sylvio Behring, brother of the famous Marcelo Behring.
Werdum continued training Jiu-Jitsu winning the World Gold Medal on two occasions as a Black Belt, but with time he decided to focus more on the profitable MMA industry. To improve his stand up (the area of the game he was lacking the most) he joined the famed academy from Curitiba, Brazil, Chute Boxe. A prestigious gym run by Rafael Cordeiro and Rudimar Fedrigo, that had produced some of the best Muay Thai fighters in MMA, people like André Amade, Anderson Silva, Pele, Wanderlei Silva, Mauricio "Shogun" Rua, Murilo Rua and many others. In exchange for his tuition in the striking, he private grappling classes to a lot of the team's fighters.
In 2005 Fabricio Werdum was invited to help Croatian fighter Mirko Filipovic "Cro Cop" with his ground training. Mirko was an MMA star in Japan and was looking for the best grappler he could find to help him with his game. Werdum agreed and in the meantime opened another gym, this time in Zagreb, Croatia.
Fabricio went on a 5 fight win streak and reached (arguably) the best MMA organization of the early 2000s, the now-extinct Pride FC, he fought there until the organization fell down. Werdum then picked up a fight with the 2 Hot 2 Handle organization just before he signed a contract with the UFC.
In 2008 Fabricio opened an Affiliate academy of Chute Boxe in his home town of Porto Alegre. An amazing infrastructure with 150 sq meters of mat area and accommodation for fighters. After a bumpy start with the UFC losing to a decision against the former champion Andrej Arlovski, he seemed set on a path to a challenge for the belt after two wins against heavy opposition. Unfortunately, a stumble against Junior dos Santos (aka "Cigano") brought the UFC to want to renegotiate Werdum's contract, Werdum did not agree with the terms and was sacked by the organization, though he didn't stay unemployed for long, being affiliated with the Strikeforce organization straight away.
When Rudimar Fedrigo and Rafael Cordeiro split, so did Chute Boxe. Werdum stood by Rafael Cordeiro's side even though he maintained a good relationship with Rudimar. Werdum would then move his training to the United States and open his own academy there in Marina Del Rey, California.
After an auspicious start at the Strikeforce organization, with wins over Mike Kyle and the big man Antonio Silva, Werdum was offered the fight he had been waiting for all along, a challenge against the World number 1 Heavy Weigh Emilianenko Fedor. For this fight, he started developing his athleticism and his explosive strength through Kettlebell training. He also brought in the prestigious ground coach Otavio Couto on board while sharpening his jiu-jitsu with sparring partners such as Romulo Barral and Bruno "Mamute". All this hard work paid off as he won against the heavy favored Russian by triangle choke on the first round.
Fabricio Werdum Grappling Record
32 WINS
BY POINTS


BY ADVANTAGES




BY SUBMISSION




BY DECISION




BY PENALTIES




BY DQ



12 SUBMISSIONS WINS
13 LOSSES
BY POINTS


BY ADVANTAGES




BY SUBMISSION




BY DECISION




BY PENALTIES




BY DQ



3 SUBMISSIONS LOSSES
Fabricio Werdum Fight History
ID
Opponent
W/L
Method
Competition
Weight
Stage
Year
815

Marcio Cruz

Marcio Cruz
L
Points
ADCC
O99KG
F
2003
825

A. Cacareco

L
Pts: 9x4
ADCC
ABS
SF
2003
844

Marcio Cruz

Marcio Cruz
L
Pts: 7x0
World Champ.
ABS
SF
2003
916

Alexandre Dantas

Alexandre Dantas
L
Toe hold
Pan American
O100KG
SF
2003
924

Marcio Cruz

Marcio Cruz
L
Armbar
Pan American
ABS
F
2003
945

Leonardo Leite

Leonardo Leite
L
N/A
World Cup
O100KG
F
2003
1074

Ronaldo Souza

Ronaldo Souza
L
Pts: 10x0
World Cup
ABS
SF
2004
1217

Jeff Monson

L
Pts: 2x0
ADCC
O99KG
SF
2005
1229

Roger Gracie

Roger Gracie
L
RNC
ADCC
ABS
4F
2005
1665

Andre Galvao

Andre Galvao
L
Referee Decision
ADCC
ABS
4F
2007
2050

Gabriel Vella

Gabriel Vella
L
Points
Capital Challenge
O99KG
SF
2008
2051

Leonardo Leite

Leonardo Leite
L
Points
Capital Challenge
O99KG
3PLC
2008
3299

Vinny Magalhaes

Vinny Magalhaes
L
Pts: 2x0
ADCC
O99KG
F
2011
18097

Lucas Barbosa

Lucas Barbosa
D
---
Spyder Inv. Final
ABS
SPF
2018
688

Elvis Sinosic

W
Kimura
World Champ.
O100KG
R1
2002
810

T. Kosaka

W
Points
ADCC
O99KG
R1
2003
812

Jehad Hamdan

W
Points
ADCC
O99KG
4F
2003
814

Mike Van Arsdale

W
Armbar
ADCC
O99KG
SF
2003
821

Matt Lindland

W
Armbar
ADCC
ABS
R1
2003
824

Akira Soji

W
Armbar
ADCC
ABS
4F
2003
828

Marcio Cruz

Marcio Cruz
W
Pts: 6x0
ADCC
ABS
3PLC
2003
846

Vini. Antunes

W
Wristlock
World Champ.
O100KG
R1
2003
849

Leo. Montenegro

W
Points
World Champ.
O100KG
4F
2003
850

Adriano Camolesi

W
Points
World Champ.
O100KG
SF
2003
852

Leonardo Leite

Leonardo Leite
W
Points
World Champ.
O100KG
F
2003
921

Jorge Oliveira

W
Armbar
Pan American
ABS
4F
2003
923

Roberto Tozi

Roberto Tozi
W
N/A
Pan American
ABS
SF
2003
942

Alexandre

W
Kimura
World Cup
O100KG
R1
2003
944

Mario Esfiha

Mario Esfiha
W
Points
World Cup
O100KG
SF
2003
1062

Fabiano Sheirner

W
Points
World Champ.
O100KG
SF
2004
1064

Fernando Terere

Fernando Terere
W
Points
World Champ.
O100KG
F
2004
1211

Denis Roberts

W
Pts: 7x0
ADCC
O99KG
R1
2005
1215

Marcio Corleta

Marcio Corleta
W
Pts: 2x0
ADCC
O99KG
4F
2005
1218

Daniel Simoes

Daniel Simoes
W
Pts: 5x0
ADCC
O99KG
3PLC
2005
1220

Reese Andy

W
Heel Hook
ADCC
ABS
R1
2005
1661

Mario Rinaldi

W
Americana
ADCC
ABS
R1
2007
1717

Elvis Sinosic

W
Armbar
ADCC
O99KG
R1
2007
1720

Darren Andy

W
Points
ADCC
O99KG
SF
2007
2048

Luis Fernando

W
Points
Capital Challenge
O99KG
4F
2008
2284

Rogent Lorent

W
Kimura
ADCC
O99KG
R1
2009
2288

Tomasz Janiszewski

W
Points
ADCC
O99KG
4F
2009
2292

Saulo Ribeiro

Saulo Ribeiro
W
Points
ADCC
O99KG
SF
2009
2293

Roberto Abreu

Roberto Abreu
W
Points
ADCC
O99KG
F
2009
3252

Alexander Trans

Alexander Trans
W
Pts: 2x0
ADCC
O99KG
R1
2011
3276

Jeff Monson

W
Armbar
ADCC
O99KG
4F
2011
3289

Roberto Abreu

Roberto Abreu
W
Points
ADCC
O99KG
SF
2011