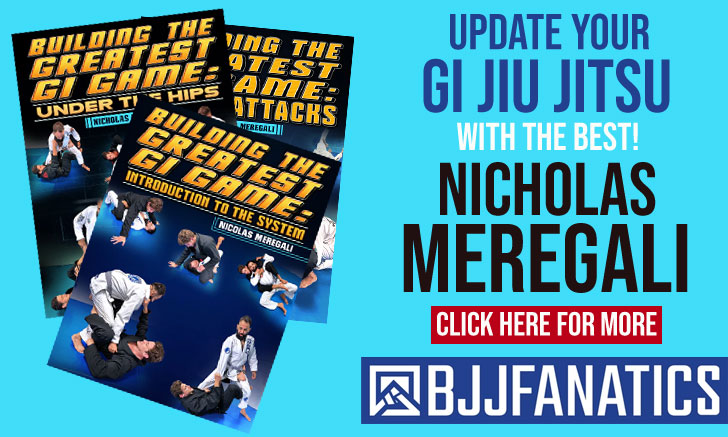 Jaqueline Amorim is a Brazilian jiu jitsu black belt under Faustino Neto (also known as Mestre Pina) who represented the Checkmat team in this sport's international competitive circuit prior to shifting her career to mixed martial arts (MMA). Amorim is widely recognized as one of the top female BJJ competitors of her generation, a reputation earned through important wins at tournaments such as the IBJJF World and No-Gi World Championship as well as UAEJJF's Abu Dhabi World Pro.
Jaqueline Amorim Jiu Jitsu
Full Name: Jaqueline de Moraes Amorim
Nickname: N/A
Lineage: Carlos Gracie > Osvaldo Alves >  Faustino Neto (Pina) > Jaqueline Amorim
Main Achievements:
2nd Place IBJJF Pans Championship (2018)
2nd Place IBJJF World No-Gi Championship (2016)
3rd Place IBJJF World Championship (2017)
3rd Place IBJJF Pans Championship (2017)
Main Achievements (Colored Belts):
1st Place IBJJF World Championship (2014/2013 purple)
1st Place IBJJF World No-Gi Championship (2014* brown, 2013 purple)
1st Place UAEJJF Abu Dhabi World Pro (2014 purple)
1st Place CBJJ Brazilian Nationals (2012** blue juv.)
3rd Place IBJJF World Championship (2015 brown, 2013* purple)
* Absolute
** Weight and absolute
Favorite Position/Technique: Lasso Guard
Weight Division: Peso Pena (58,50 kg / 129.0 lbs)
Team/Association: Checkmat
Jaqueline Amorim Biography
Jaqueline Amorim was born on June 24, 1995, in Manaus state capital of Amazonas, on the banks of the Negro River in northwestern Brazil.
Prior to Jaqueline's birth her father was a jiu-jitsu practitioner, a martial art he chose to follow after watching Royce Gracie compete in the early Ultimate Fighting Championship (UFC) events but was forced to stop once Jaqueline was born, in order to provide for his family. Still fascinated by grappling, as soon as his daughter was of age he enrolled her in a BJJ program.
In 2003, at the age of 6 Jaqueline Amorim was signed on to A.S.L.E. one of the prime jiu-jitsu academies in the state, from which athletes such as Ronaldo 'Jacare', Ary Farias and Jessica Oliveira (Flowers) were developed. Being part of the kids' program at A.S.L.E. Jaqueline had mainly 3 different coaches at the start, Alcenor Alves, Ronaldo Souza, and the team leader Henrique Machado.
Historically A.S.L.E. is an academy with strong ties to the stand-up portion of grappling – the takedowns, having in coach Henrique Machado a judo expert. Jaqueline followed her school's tradition, and by the time she was a teenager, she became increasingly interested in freestyle wrestling going on to compete in this Olympic sport extensively for a period of 4 years, a time when she reached the Brazilian National cadet squad.
As a purple belt – while already working full time on her grappling career Jaqueline Amorim decided to switch teams (2014) and join Mestre Pina's academy, also in Manaus. A gym with a big tradition in the sport having produced some of the region's top talent. It was under Pina's supervision that Jaqueline Amorim was promoted to her brown and black belts, the latter at a ceremony held on July 13, 2015.
On August 2016 Jaqueline and her husband Windson Ramos were invited by Leonardo Vieira to move to the Charleston area in the United States, and full time on their grappling. The re-location also allowed Amorim to compete more regularly in the IBJJF circuit.
Cover photo was taken by William Burkhardt of BJJPix.
Jaqueline Amorim vs Aarae Alexander

Jaqueline Amorim short doc. (in Portuguese)