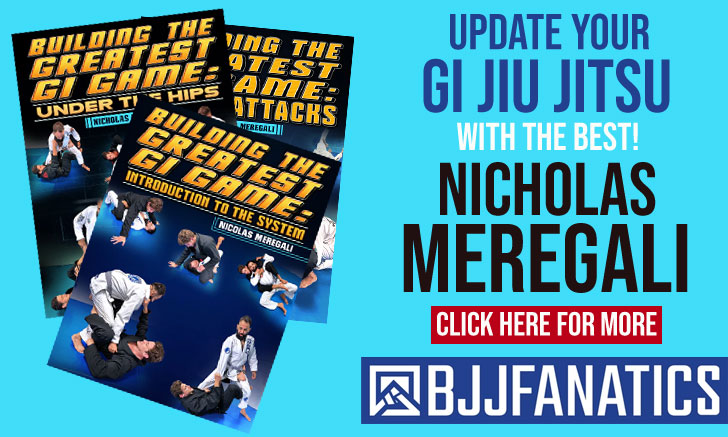 Israel de Sousa Almeida, commonly known as Israel Sousa is a Brazilian jiu-jitsu black belt under Júlio César Pereira, who worked extensively with Elinor Batista (Israel's father) and is a representative of the GF Team Academy in the sport's international circuit. Israel gained notoriety as one of the sport's hottest prospects in the colored belt divisions of BJJ after his incredible performances at the International Brazilian Jiu-Jitsu Federation (IBJJF) World and Pan Championships, in which he conquered gold medals.
Israel Sousa Jiu-Jitsu
Full Name: Israel de Sousa Almeida
Nickname: "Rael" which is short for Israel.
Lineage:  Luis França > Oswaldo Fadda > Monir Salomão > Júlio César > Israel Sousa
Main Achievements:
1st Place AJP Abu Dhabi World Pro (2021)
1st Place IBJJF Long Beach Open (2019)
1st Place IBJJF Houston Fall Open (2019)
2nd Place IBJJF Las Vegas Summer Open (2019)
2nd Place AJP Abu Dhabi World Pro (2021+)
2nd Place AJP Grand Slam, LA (2019)
2nd Place AJP Grand Slam, AD (2020)
3rd Place AJP Grand Slam, MSK (2019)
Main Achievements (Colored Belts):
1st Place IBJJF World Championship (2017 blue, 2019 brown)
1st Place IBJJF World Championship Juvenile (2015)
1st Place IBJJF Pan Championship (2016 / 2017 blue, 2019 brown)
1st Place CBJJ Brazilian Nationals (2017 blue)
1st Place AJP Grand Slam, LA (2018 brown)
3rd Place IBJJF World Championship (2018 purple)
+ The AJP federation ran two Abu Dhabi World Pro events in 2021, one in April and another in November, the "+" sign represents the 2nd event, in November.
Favorite Position/Technique: Well Rounded Guard
Weight Division: Peso Pena (70,00 kg / 154.5 lbs)
Team/Association: GF Team
Israel Sousa Biography
Israel de Sousa Almeida was born on April 25, 1998, in Fortaleza, the capital of the northeastern Brazilian state of Ceará.
With Israel's father (Elinor Batista) and older brother being big jiu-jitsu enthusiasts and practitioners, it did not come as a surprise when de Sousa asked to start training at the age of 5. The first year Israel's training was experienced as just another physical activity for him to remain occupied, but after one year passed Almeida's father decided to sign him up for a competition. A super-fight event that took place in Elinor's own gym.
Almeida won his super-fight and decided he wanted to compete more often. Unfortunately, he had 4 first-round losses in his following tournaments, which cooled off his training impetus. It would take him over 1 year until he returned to competition and became victorious once again.
As a 13-year-old Israel decided to add judo to his training schedule in trying to improve the throwing aspect of his jiu-jitsu game. Training under Sensei Alex Sampaio, de Sousa competed in 4 judo tournaments at the time, winning 3 of those and losing 1. His loss came via a broken arm while posting to defend a takedown, an injury that set him back substantially, training-wise. Although he re-hashed his judo training at a later stage, he opted to refrain from competing under this ruleset to prevent any injuries that might hinder his career goals in jiu-jitsu.
In 2013 his brother and a teammate went to Rio de Janeiro and trained at GF Team's headquarters, then establishing a bond with the famous academy. Later that year a few of GFT's top athletes and coach Julio César came to Fortaleza to compete, further cementing the bond between the two gyms.
As a blue belt, Israel de Sousa started traveling more to compete, making his first trip to the famous Cachanga – GFTs fighter-house in Rio de Janeiro. The experience opened Almeida's mind and led him to fully embrace the BJJ competitor lifestyle, with plenty of competitions and trips to Rio de Janeiro, and even Ohio (US) to train with the team.
Once Master Julio Cesar decided to move to California, he invited the young Israel Almeida (a purple belt at the time) to come and train full-time with him in Orange County. The young Fortaleza native accepted the offer, being promoted to brown belt on American soil. Unfortunately, as he had been a purple belt for less than 18 months, he could not compete for most of 2018 in the brown belt division.
After the tremendous year of 2019 where Israel de Sousa conquered IBJJF World and Pan championships with flawless performances, Israel was promoted to black belt, in June 2019 by coach Julio César.
Israel Sousa Grappling Record
81 WINS
BY POINTS


BY ADVANTAGES




BY SUBMISSION




BY DECISION




BY PENALTIES




BY DQ



42 SUBMISSIONS WINS
#214eb8
Choke from back
43
18
#ff9124
Bow and arrow
2
1
20 LOSSES
BY POINTS


BY ADVANTAGES




BY SUBMISSION




BY DECISION




BY PENALTIES




BY DQ



1 SUBMISSION LOSSES
#214eb8
Straight ankle lock
100
1
Israel Sousa Fight History
ID
Opponent
W/L
Method
Competition
Weight
Stage
Year
20779

Diego Oliveira

Diego Oliveira
L
Referee Decision
Grand Slam MSK
69KG
SF
2019
21425

Richar Nogueira

Richar Nogueira
L
Pts: 8x6
Las Vegas Open
70KG
F
2019
21666

Diego Oliveira

Diego Oliveira
L
Pts: 4x2
Grand Slam LA
69KG
F
2019
22971

Gabriel Sousa

Gabriel Sousa
L
Points
Grand Slam AD
69KG
F
2020
23085

Alex Sodre

Alex Sodre
L
Referee Decision
European Open
70KG
4F
2020
24693

Gabriel Figueiro

Gabriel Figueiro
L
Pts: 2x1
Grand Slam RJ
69KG
F
2020
25513

Leo Saggioro

Leo Saggioro
L
Pts: 3x2
Grand Slam AD
69KG
F
2021
27229

Brian Mahecha

Brian Mahecha
L
Pts: 5x4
Grand Slam MIA
69KG
4F
2021
29197

Pablo Lavaselli

Pablo Lavaselli
L
Pts: 2x0
World Pro
69KG
F
2021
31111

Lucas Protasio

Lucas Protasio
L
Pts: 4x4
Grand Slam LDN
77KG
4F
2022
31632

Isaac Doederlein

Isaac Doederlein
L
Pts: 4x2
Pan American
70KG
R2
2022
32892

Isaac Doederlein

Isaac Doederlein
L
Straight ankle lock
World Champ.
70KG
8F
2022
33399

Michael Liera

Michael Liera
L
Pts: 6x4
American Nat.
76KG
4F
2022
33758

Elijah Dorsey

Elijah Dorsey
L
Referee Decision
Orlando SMO
76KG
F
2022
33785

Italo Moura

Italo Moura
L
Points
Orlando SMO
ABS
8F
2022
35782

Matheus Gabriel

Matheus Gabriel
L
Pts: 4x2
BJJ Stars
76KG
SF
2022
37178

Fabricio Andrey

Fabricio Andrey
L
Pts: 2x0
European Open
70KG
4F
2023
38378

Marcio Andre

Marcio Andre
L
Pts: 2x2, Adv
Pan American
70KG
4F
2023
40237

Daniel Sathler

Daniel Sathler
L
Referee Decision
World Champ.
70KG
R1
2023
44637

D. Razmadze

L
Pts: 6x5
World Pro
69KG
R1
2023
20776

A. Mogomadov

W
Pts: 6x0
Grand Slam MSK
69KG
4F
2019
20781

Victor Matos

W
Pts: 2x0
Grand Slam MSK
69KG
RPC
2019
20782

A. Mogomadov

W
Pts: 6x0
Grand Slam MSK
69KG
3RD
2019
21416

N/A

W
Choke
Las Vegas Open
70KG
R1
2019
21419

Bruno Barbosa

Bruno Barbosa
W
Choke from back
Las Vegas Open
70KG
4F
2019
21424

Joao Mendes

Joao Mendes
W
Referee Decision
Las Vegas Open
70KG
SF
2019
21659

Jonathan Buren

W
Pts: 15x0
Grand Slam LA
69KG
R1
2019
21661

Lee Ting

W
Pts: 6x2
Grand Slam LA
69KG
4F
2019
21664

Thiago Macedo

Thiago Macedo
W
Pts: 0x0, Adv
Grand Slam LA
69KG
SF
2019
22208

Giovanni Carvalho

W
Armbar
Houston FO
70KG
SF
2019
22209

Thiago Macedo

Thiago Macedo
W
Pts: 2x0
Houston FO
70KG
F
2019
22386

Cameron Graves

W
Armbar
Long Beach Open
70KG
SF
2019
22387

Brandon Walensky

Brandon Walensky
W
Armbar
Long Beach Open
70KG
F
2019
22965

Ali Monfaradi

Ali Monfaradi
W
Pts: 7x6
Grand Slam AD
69KG
R1
2020
22967

Ariel Tabak

Ariel Tabak
W
Points
Grand Slam AD
69KG
4F
2020
22970

Thiago Macedo

Thiago Macedo
W
Pts: 5x2
Grand Slam AD
69KG
SF
2020
23074

Lee Renaut

W
Pts: 8x2
European Open
70KG
R1
2020
24676

Murilo Amaral

Murilo Amaral
W
Pts: 4x2
Grand Slam RJ
69KG
R1
2020
24685

Luiz Paulo

Luiz Paulo
W
Pts: 3x0
Grand Slam RJ
69KG
8F
2020
24690

Davi Oliveira

W
Wristlock
Grand Slam RJ
69KG
4F
2020
24692

Leo Saggioro

Leo Saggioro
W
Pts: 4x3
Grand Slam RJ
69KG
SF
2020
25054

Joao Guilherme

W
Choke from back
Guarapari Pro
69KG
4F
2021
25056

Guilherme Ribeiro

W
Armbar
Guarapari Pro
69KG
SF
2021
25109

Cristian Polnov

W
Pts: 9x0
Brazil Nat. Pro
69KG
SF
2021
25110

Alex Sodre

Alex Sodre
W
Pts: 5x2
Brazil Nat. Pro
69KG
F
2021
25510

Diogo Freitas

W
Choke from back
Grand Slam AD
69KG
4F
2021
25512

Gabriel Sousa

Gabriel Sousa
W
Pts: 12x1
Grand Slam AD
69KG
SF
2021
25607

Diogo Freitas

W
Pts: 7x3
WP BR Qualifier
69KG
RR
2021
25611

Marcio Andre

Marcio Andre
W
Pts: 3x1
WP BR Qualifier
69KG
F
2021
25651

Yaroslav Blazhko

W
Pts: 6x2
World Pro
69KG
R1
2021
25654

Juan Calderon

W
Pts: 13x1
World Pro
69KG
4F
2021
25657

Gabriel Sousa

Gabriel Sousa
W
Americana
World Pro
69KG
SF
2021
25659

Ali Monfaradi

Ali Monfaradi
W
Pts: 6x1
World Pro
69KG
F
2021
26774

Lucas Gripp

W
Pts: 17x0
Rio Winter Open
70KG
4F
2021
26778

Ricardo Primo

W
Armbar
Rio Winter Open
70KG
SF
2021
27235

Christian Mueckay

W
Choke from back
Grand Slam MIA
69KG
RPC
2021
27237

Lucas Pinheiro

Lucas Pinheiro
W
Armbar
Grand Slam MIA
69KG
RPC
2021
27238

Brian Mahecha

Brian Mahecha
W
Armbar
Grand Slam MIA
69KG
3RD
2021
29128

Thiago Macedo

Thiago Macedo
W
Pts: 2x0
BRA Qualifiers
69KG
4F
2021
29131

Diego Medeiros

W
Choke from back
BRA Qualifiers
69KG
SF
2021
29132

Leo Saggioro

Leo Saggioro
W
Pts: 5x2
BRA Qualifiers
69KG
F
2021
29188

Alejandro Carreras

W
Choke from back
World Pro
69KG
R1
2021
29193

Isa Karasanov

W
Triangle
World Pro
69KG
4F
2021
29196

Fabricio Andrey

Fabricio Andrey
W
Pts: 2x0
World Pro
69KG
SF
2021
29945

Robson Silva

W
Choke
Guarapari Pro
77KG
4F
2022
29947

Alan Barcelos

W
Choke from back
Guarapari Pro
77KG
SF
2022
29948

Marlus Salgado

W
Choke from back
Guarapari Pro
77KG
F
2022
30715

Wallisson Souza

W
Pts: 4x2
Gramado Pro
77KG
SF
2022
30716

Marlus Salgado

W
Pts: 4x0
Gramado Pro
77KG
F
2022
31107

Andre Almeida

W
Choke from back
Grand Slam LDN
77KG
R1
2022
31623

Gustavo Gonzalez

W
Triangle
Pan American
70KG
R1
2022
31797

Luiz Rodrigues

W
Submission
Porto Pro
77KG
SF
2022
31798

Omar De Sousa

W
Pts: 2x0
Porto Pro
77KG
F
2022
32885

Nick Salles

Nick Salles
W
Pts: 10x8
World Champ.
70KG
R1
2022
33395

Nian Booth

W
Armbar
American Nat.
76KG
R1
2022
33756

Chris Mueckay

W
N/A
Orlando SMO
76KG
SF
2022
34381

Pedro Fernandes

W
Points
N. Haven Open
76KG
SF
2022
34383

Daniel Maira

Daniel Maira
W
Armlock
N. Haven Open
76KG
F
2022
34601

Thiago Macedo

Thiago Macedo
W
Choke from back
Grand Slam MIA
69KG
4F
2022
34602

Pablo Lavaselli

Pablo Lavaselli
W
Pts: 2x0
Grand Slam MIA
69KG
SF
2022
34604

Meyram Maquine

Meyram Maquine
W
Referee Decision
Grand Slam MIA
69KG
F
2022
35779

Darlan Casaca

W
Pts: 7x0
BJJ Stars
76KG
4F
2022
36160

Italo Aprigio

W
Armbar
Fortaleza Open
82KG
SF
2022
36162

Nixon Belo

W
Choke from back
Fortaleza Open
82KG
F
2022
36166

Joao Aleksander

W
Choke from back
Fortaleza Open
ABS
4F
2022
36167

Jonas Campos

W
RNC
Fortaleza Open
ABS
SF
2022
36168

Herico Hesley

W
Triangle
Fortaleza Open
ABS
F
2022
37109

Lucas Silva

W
Submission
North East BRA
77KG
4F
2023
37111

Valerio Cunha

W
Pts: 17x1
North East BRA
77KG
SF
2023
37113

Higor Lima

Higor Lima
W
Pts: 15x0
North East BRA
77KG
F
2023
37174

Michael Mehl

W
Choke from back
European Open
70KG
R1
2023
38376

Samuel Nagai

Samuel Nagai
W
Choke from back
Pan American
70KG
8F
2023
40989

Alexis Stangen

W
Choke from back
Fortaleza Open
76KG
4F
2023
40994

Valerio Eduardo

W
Americana
Fortaleza Open
76KG
SF
2023
40995

Margus Salgado

W
Choke from back
Fortaleza Open
76KG
F
2023
42887

Gabriel Cardoso

W
Bow and arrow
ADGS Miami
69KG
8F
2023
42892

Artur Oliveira

W
Triangle
ADGS Miami
69KG
4F
2023
42895

Ademir Barreto

Ademir Barreto
W
Choke from back
ADGS Miami
69KG
SF
2023
44520

Bruno Cabral

W
Choke from back
ADWP Qualifier
69KG
4F
2023
44523

Higor Lima

Higor Lima
W
Triangle
ADWP Qualifier
69KG
SF
2023
44525

Alex Sodre

Alex Sodre
W
Pts: 3x2
ADWP Qualifier
69KG
F
2023
Israel 2018 Highlight