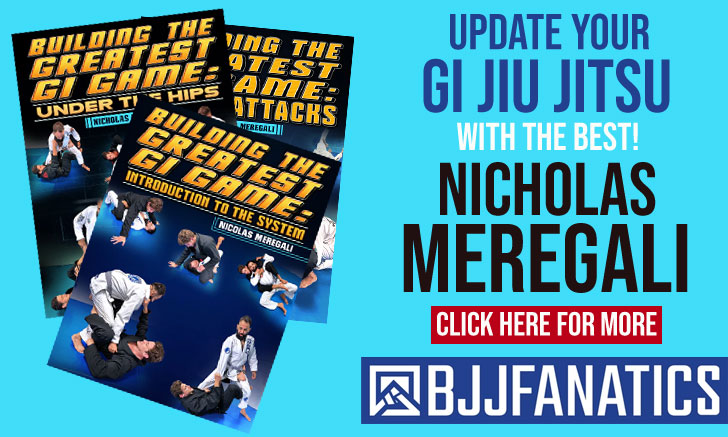 Matheus Lima, commonly known by the nickname, Japa, is a jiu-jitsu black belt under coach Carlos Holanda, and a representative of the city of Manaus, Brazil, in the sport's international circuit. Lima has competed for different teams throughout his grappling career and is well-known for his submission-hunting style of fighting. A style he has used to win several important events in the International Brazilian Jiu-Jitsu Federation (IBJJF), Confederação Brasileira de Jiu-Jitsu (CBJJ), and Abu Dhabi Jiu-Jitsu Pro (AJP) circuits.
Matheus Lima Jiu-Jitsu
Full Name: Matheus Rodrigues de Lima
Nickname: Lima is often called "Japa" which is a Brazilian colloquialism for Japanese. The name dates back to when Matheus first joined Carlos "Esquisito" Holanda's gym after the coach mistook him for a person of Niponic heritage. After Matheus rectified the misunderstanding, the name stuck as friendly banter between colleagues.
Lineage: Carlos Gracie > Reyson Gracie > Osvaldo Alves >  Faustino Neto (Pina) > Carlos Holanda > Matheus Lima
Main Achievements:
1st Place IBJJF South American Championship (2022)
2nd Place AJP Grand Slam, RJN (2022)
Main Achievements (Colored Belts):
1st Place IBJJF South American Championship (2018** blue, 2020 purple)
1st Place CBJJ Brazil Team Nationals (2018 blue)
2nd Place CBJJ Brazilian Nationals (2021 brown)
3rd Place AJP Abu Dhabi World Pro (2021 brown)
3rd Place IBJJF South American Championship (2021 brown)
Favorite Position/Technique: Armbar
Weight Division: Peso Pena (70,00 kg / 154.5 lbs)
Team/Association: White House Jiu-Jitsu School
Matheus Lima Biography
Matheus Lima was born on December 28, 2001, in Manaus, the capital city of the Brazilian state of Amazonas.
Growing up in one of the biggest grappling hubs in the world (Manaus), it didn't take long for Lima to find his way to jiu-jitsu. That first experience came through a social project in his neighborhood, which catered to the young generations of the area, helping them stay off the streets and into a healthy way of living by way of martial arts.
Lima's first instructor was Elton Roberto, but the young talent would go through a variety of instructors during his development as an athlete, including Márcio Soares and Alcenor Alves, before finally joining Carlos Holanda's workgroup as a purple belt.
During his time under Holanda's wing, Matheus also spent time in Qatar – his first experience as a professional jiu-jitsu player – where he competed for Team Vision. The prospect of making grappling a full-time career greatly incentivized Lima to push further, according to an interview given by the young Manauara to BJJ Heroes on December 2022.
Matheus Lima was promoted to black belt on December 2021 by coach Carlos Holanda, in Manaus.
Matheus Lima Grappling Record
17 WINS
BY POINTS


BY ADVANTAGES




BY SUBMISSION




BY DECISION




BY PENALTIES




BY DQ



10 SUBMISSIONS WINS
#86e620
Triangle armlock
10
1
#5AD3D1
Choke from back
10
1
4 LOSSES
BY POINTS


BY ADVANTAGES




BY SUBMISSION




BY DECISION




BY PENALTIES




BY DQ



2 SUBMISSIONS LOSSES
#214eb8
Triangle kimura
50
1
Matheus Lima Fight History
ID
Opponent
W/L
Method
Competition
Weight
Stage
Year
33922

Leonardo Mario

Leonardo Mario
L
Triangle kimura
Grand Slam RJ
62KG
F
2022
37170

Alex Sodre

Alex Sodre
L
Pts: 2x0
European Open
70KG
4F
2023
38542

Artur Lanes

L
Pts: 4x4, Adv
Rio Fall Open
70KG
SF
2023
39453

Julio Arantes

L
Botinha
Brasileiro
70KG
R1
2023
32824

Allan Teixeira

W
Armbar
Belem Pro
62KG
4F
2022
32825

Matheus Silva

W
Pts: 5x2
Belem Pro
62KG
SF
2022
32826

Jose Neto

W
Pts: 6x4
Belem Pro
62KG
F
2022
33910

Jorge Nakamura

W
Triangle armlock
Grand Slam RJ
62KG
R1
2022
33916

Jean Gomes

W
Choke from back
Grand Slam RJ
62KG
4F
2022
33920

Jhonathan Ang.

W
Pts: 6x3
Grand Slam RJ
62KG
SF
2022
35674

Gabriel Machado

W
Armbar
South American
70KG
R1
2022
35678

Bernardo Oliveira

W
Armbar
South American
70KG
4F
2022
35680

Joao Oliveira

W
Armbar
South American
70KG
SF
2022
35682

Artur Oliveira

W
Armbar
South American
70KG
F
2022
36606

Carlos Geovani

W
Armbar
Brasilia Open
70KG
SF
2022
36608

Marcos Froede

W
Armbar
Brasilia Open
70KG
F
2022
38541

Julio Arantes

W
Armbar
Rio Fall Open
70KG
4F
2023
40485

Fahad Alhammadi

W
DQ
President Cup
69KG
SF
2023
40486

Mo. Alsuwaidi

W
Pts: 2x2
President Cup
69KG
F
2023
42154

Carlos Pereira

W
Pts: 0x0, Adv
Manaus Open
76KG
SF
2023
42156

Luiz Andre

W
Pts: 0x0, Adv
Manaus Open
76KG
F
2023