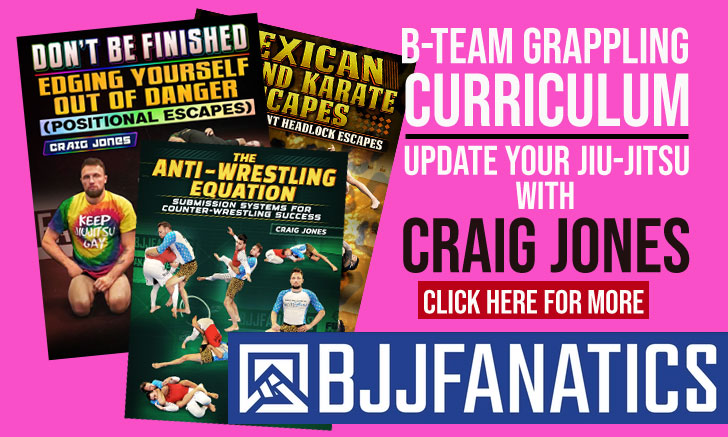 Alan Moraes is a jiu-jitsu black belt under Carlson Gracie Junior, and a former instructor at the world-famous Carlson Gracie Academy in Rio de Janeiro, from where he has produced several high-quality black belts, including world medallist Samir Chantre, and Brazilian national champion Breno Bittencourt. Since leaving Carlson Gracie's academy in 2016, Alan Moraes joined Ares BJJ, one of the top affiliations in the sport.
Alan Moraes Jiu Jitsu
Full Name: Alan Rodrigo de Moraes
Nickname: n/a
Lineage:  Carlos Gracie > Helio Gracie >Carlson Gracie > Carlson Gracie Júnior > Alan Moraes
Main Achievements:
European Open Champion (2008 absolute master – black belt)
Rio de Janeiro State Champion (2002 brown)
World Cup Bronze Medalist (2002 brown)
European Bronze Medalist (2008 master – black belt)
Favorite Position/Technique: Open Guard
Weight Division: Peso Médio (82kg/181lbs)
Team/Association: Ares BJJ
Alan Moraes Biography
Alan Moraes was born on April 16, 1977, in Rio de Janeiro, Brazil. Alan began his martial arts career through judo in school at the M. A B. E., he was 10 years old and the tuition was run by coach Josemar. Alan trained for six years in his school, being undefeated throughout that period while winning the inter-tournament 5 times, being also the country's intercollegiate champion and two-time Colégio Veiga de Almeida tournament champion.
In 1992 Alan Moraes had his first contact with Jiu-Jitsu. He was a Judo athlete for the Flamengo club and started picking up BJJ to improve his ground skills. His first Jiu-Jitsu coach was the illustrious Marcelo Alonso, but not long after he started, Marcelo moved to the United States, and the coaching was picked up by instructor Marinho. Under Marinho's guidance, Alan Moraes started competing and winning his first competitions in Jiu-Jitsu, he also starts assisting the other Carlson Gracie coaches with the kids' classes.
Marinho awarded all Alan's belts until his purple, his training was then handed to Ari Galo, who promoted him to brown belt and invited Alan to start assisting him with the adult classes, thus giving start to a new phase in Alan Moraes' life.
In December 2002, after a series of podium runs in the brown belt division in the World Cup and Rio State Championships, Alan Moraes finally receives his black belt in Brazilian Jiu-Jitsu, awarded by Carlson Gracie Junior. He continued his work as a coach in the famed club.