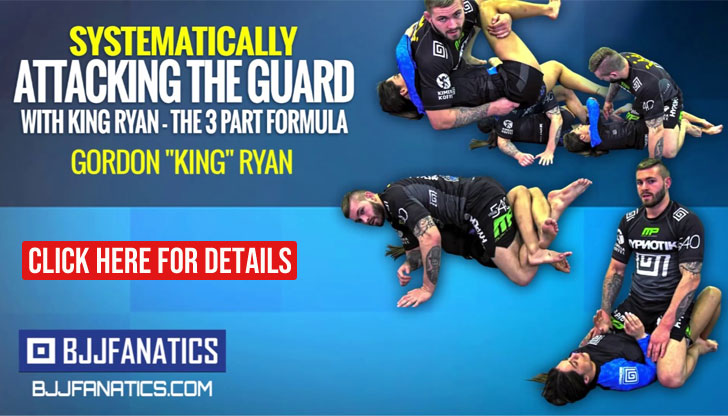 Nicholas Maglicic, commonly known as "Nico" Maglicic, is an Australian grappler and a black belt in jiu-jitsu under André Galvão who represents the Atos Jiu-Jitsu Headquarters Academy (in San Diego, California) in the global circuit. Maglicic made his name in this sport while competing in the super-heavyweight division Super Pesado (100,50 kg / 222.0 lbs) where he conquered numerous medals on the International Brazilian Jiu-Jitsu Federation (IBJJF) league.
Nicholas Maglicic Jiu-Jitsu
Full Name: Nicholas Maglicic
Nickname: "Nico" which is short for Nicholas.
Lineage: Carlos Gracie > Reyson Gracie > Osvaldo Alves > Luis Dagmar >André Galvão > Nicholas Maglicic
Main Achievements:
1st Place IBJJF World Championship (2023 brown)
1st Place IBJJF Pan Championship (2023 brown*, 2022 brown**)
1st Place AJP Abu Dhabi Grand Slam World Tour (2020 purple)
1st Place IBJJF Pan Pacific (2019 purple, 2017 juvenile blue belt)
1st Place IBJJF No-Gi Pan Pacific (2019 purple)
2nd Place IBJJF World Championship (2022 brown)
2nd Place IBJJF Pan Championship (2022 brown)
2nd Place IBJJF European (2020 purple*)
*Weight and Absolute Division
**Absolute Division
Favorite Position/Technique: Well Rounded
Weight Division: Super Pesado (100,50 kg / 222.0 lbs)
Team/Association: Atos Jiu-Jitsu
Nicholas Maglicic Biography
Nicholas Maglicic was born on October 17, 2000, in Sydney, Australia, and grew up in Sutherland Shire, also in his native country.
As a child, Maglicic was always active in various sports, including squad swimming, football (soccer), and baseball. Jiu-jitsu appeared at the age of 12, an idea introduced by his father at the time.
To kickstart his jiu-jitsu tuition, Nicholas' family elected a historic figure in Australian grappling, Rodney Ellis, of Nova União, who followed Maglicic's development from white to brown belt.
Although Ellis guided Nico for much of his grappling life, Nicholas always cross-trained in different gyms and styles, which included judo – a sport in which he earned the rank of brown belt by the time of this bio's latest update (July 2022). Maglicic also trained in a variety of academies having a particularly strong bond with Grappling Education, as well as Sydney Wrestling Academy and MyBJJ Lidcome. Additionally, Nicholas was a member of the "Secret Kumite", a group of people from all over Australia who train together at these three gyms.
Nicholas Maglicic is mostly known, internationally, as a member of André Galvão's team Atos Jiu-Jitsu. Nico first visited the academy for a training camp in 2019 as a purple belt, shortly after he finished high school. During the following years, Nicholas traveled to the Atos Jiu-Jitsu HQ in San Diego, California on different occasions for training camps ahead of major IBJJF tournaments.
On June 5th, 2023, after his victory at the IBJJF World Championship, coach André Galvão promoted Nicholas Maglicic to the black belt rank.
The research, interview, and text in this bio were made by Mayara Munhos, founder of Jiu-Jitsu In Frames. Follow Mayara's channel on YouTube and her social media @jiujitsuinframes and @maymunhos