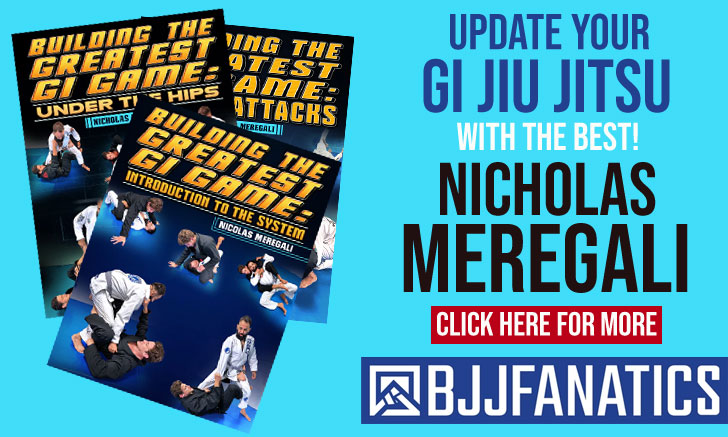 JULY 25, 2023, ORLANDO FLORIDA, USA, saw the return of the International Brazilian Jiu-Jitsu Federation (IBJJF) and with it a few of the sport's big names, who came in with different mindsets. Some were looking to score more points on the IBJJF rankings, others looking to remove a few cobwebs after relatively long absences, and others looking to keep active ahead of other professional challenges.
In the gi portion of the event, we had the chance to see Raul Basilio's return to the mats. The brother of ADCC champ Bianca Basilio had been absent since the beginning of the year at the Rio Open, Basilio came in as a middleweight, after a prosperous career in the colored belt divisions as a featherweight, but the weight change did not slow this young man down. 3 matches against tough opponents (Keith Jorn, Fabricio Barbarotti, and Lucas Brito) and a gold medal, with a submission for good measure.
Another athlete we always look forward to watching is Tadiyah Danforth, a very submission-oriented rooster weight. Danforth was able to score a submission win this weekend – over Matheus Fonseca – and to get revenge on former Brazilian Nationals & European Open champion, Rodnei Barbosa by two points, an athlete he had lost to early in his black belt career. A superb showing by the Movement Art squad prospect.
But the men of the hour were undoubtedly Elijah Dorsey & Angelo Claiborne, the two Team Lloyd Irvin black belts who set the mats ablaze with double gold medals, particularly Dorsey who submitted all his opponents in his weight class (lightweight) and in the open weight. Claiborne came in as a medium heavyweight athlete and also did very well, taking out one of the top athletes in the game, twice! We are talking about Mathias Luna of Checkmat, whom he faced in the 88-kilo and in the open weight class, winning both matches by advantages.
MALE / ADULT / BLACK / LIGHT-FEATHER (141.60LB)
1 Tadiyah Danforth (Movement Art)
2 Rodnei Barbosa Gabriel Jr. ((CheckMat))
3 Matheus Fonseca (RMNU Team)
3 Samat Aitpanbet (Corpo E Mente)
MALE / ADULT / BLACK / FEATHER (154.60LB)
1 Sebastian Serpa (Outer Heaven)
2 Pedro Dias ((Carlson Gracie Team))
3 Joao Pedro da Rocha (Barbosa)
3 João Victor de Oliveira ((GF Team))
MALE / ADULT / BLACK / LIGHT (168.00LB)
1 Elijah Dorsey ((Team Lloyd Irvin))
2 Kevin Mahecha (Outer Heaven)
3 Leonardo da Silva ((GF Team))
3 Sean Whyte (Carlson Gracie Team)
MALE / ADULT / BLACK / MIDDLE (181.60LB)
1 Raul Basílio (Atos)
2 Lucas Brito (Gracie Barra)
3 Fabricio Barbarotti (Cicero Costha)
3 Heitor Mangaravitte (R1NG)
MALE / ADULT / BLACK / MEDIUM-HEAVY (195.00LB)
1 Angelo Claiborne (Team Lloyd Irvin)
2 Mathias Luna (CheckMat)
3 Anthony Elbert (Tidewater)
3 Jose Araya (Roger Coelho)
MALE / ADULT / BLACK / HEAVY (208.00LB)
1 Enderson Dias (R1NG)
2 Eric Schlosser (Schlosser)
3 Dayvison Calado (ZR Team)
3 Jorge Escudero Barba (CheckMat)
MALE / ADULT / BLACK / SUPER-HEAVY (222.00LB)
1 Diego Dias (ZR Team)
2 Jackson Douglas (CheckMat)
MALE / ADULT / BLACK / ULTRA-HEAVY
1 Pedro Bisneto (ZR Team)
2 Yago Neves (Gracie Humaita)
MALE / ADULT / BLACK / OPEN CLASS
1 Elijah Dorsey (Team Lloyd Irvin)
2 Angelo Claiborne (Team Lloyd Irvin)
3 Dayvison Calado (ZR Team)
3 Eric Schlosser (Schlosser)
FEMALE / ADULT / BLACK / LIGHT-FEATHER (118.00LB)
1 Thamires Aquino (GF Team)
2 Jazmin Hamuy (CheckMat)
3 Kathleen Egan (One Jiu-Jitsu)
FEMALE / ADULT / BLACK / FEATHER (129.00LB)
1 Vitória Damiana Silva de Assis (Double Five)
2 Brenda Wunner (Form)
FEMALE / ADULT / BLACK / MEDIUM-HEAVY (163.60LB)
1 Vannessa Griffin (Team Lloyd Irvin)
2 Deise Leonanjo (Double Five)
FEMALE / ADULT / BLACK / SUPER-HEAVY
1 Larissa Dias (R1NG)
2 Jennifer Case (Renato Tavares Association)
FEMALE / ADULT / BLACK / OPEN CLASS
1 Jennifer Case (Renato Tavares Association)
2 Deise Leonanjo (Double Five)