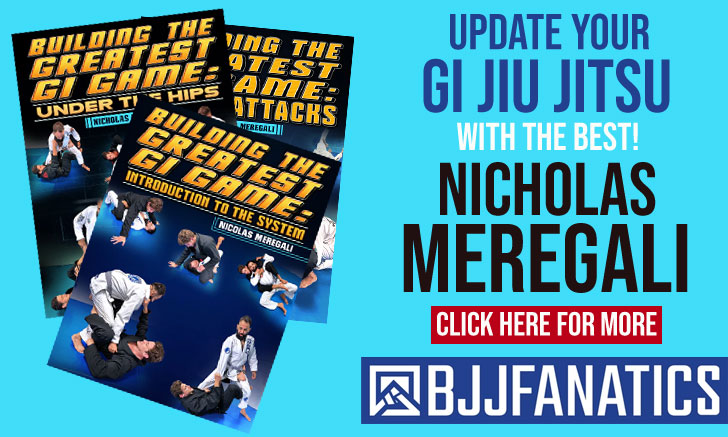 Vinícius Cruz, commonly known as "Vinicinho" is a historic figure in jiu jitsu's roosterweight division, having medalled on multiple occasions in important tournaments such as the Copa Company, the World Championship, the Pan American Championship and many others. A former member of the Carlson Gracie Academy, Vinícius Cruz is often associated with the "loop choke", a technique he perfected during the 1990's applying it often in competition.
Vinícius Cruz Jiu Jitsu
Full Name: Vinícius de Rezende Cruz
Nickname: "Vinicinho" which is a friendly way of saying Vinícius.
Lineage:  Mitsuyo Maeda > Carlos Gracie > Carlson Gracie > Vinícius Cruz
Main Achievements:
World Champion (1997)
Pan American Champion (1996)
Copa Company Champion (1996 absolute)
Copa Akxe Champion (1993, 1994, 1995)
Taça da Amizade Champion: Squad Tournament Rio x São Paulo (2000)
Liga Carioca Champion (1996, 1997)
World Championship 2nd Place (1996, 1999)
Brazilian National Championship 2nd Place (1993, 1998)
Rio State Championship 2nd Place – FJJ Rio (1995)
Carlson Gracie Cup 2nd Place – FJJ Rio (2010)
Abu Dhabi Open 2nd Place (2014)
Brazilian National Championship 3rd Place (1996)
Favorite Position/Technique: Loop choke and choke from the back
Weight Division: Peso Galo (57kg)
Team/Association: Carlson Gracie Academy
Vinícius Cruz Biography
Vinícius Cruz was born on the 6th of June, 1976 in Rio de Janeiro – Brazil. Raised in the famous "Zona Sul", more precisely in the Botafogo neighbourhood.
Having Marcus Rezende as his uncle, a well known Taekwondo athlete, Cruz's first contact with martial arts inevitably came in the shape of the famous Korean fighting style when he was around 7 years old.
After his 10th birthday Cruz started practicing Thai boxing with coach Vagner Coelho of the Equipe Águia inside the now extinct Forma Livre gym. It was coach Vagner who introduced Vinícius to the ground game in a few vale-tudo (no holds barred) classes he held on Fridays, often attended by the young Cruz. These classes had some focus on the ground.
After a few months training at Equipe Águia, his good friend Francisco Sebastián Oliveto, also known as "Passarinho", took Vinícius to Luis Manimal's gym for a jiu jitsu class. This visit would change his life forever.
Vinícius Cruz immediately enrolled in the charismatic coach Manimal's gym, but having an extremely busy life, spent between school and training, he opted to join the Carlson Gracie's main academy (to which Manimal was affiliated) after a short while. The reason being they had a more suitable schedule of classes at the headquarters. When in the Carlson Gracie Academy he was tutored by the illustrious Marcelo Saporito.
The loop choke is a position that was taught to Vinícius by one of Carlson Gracie's most well known black belts, Isaías de Souza. Cruz would later perfect that position with the help of his coaches (and loop choke specialists) Marcelo Saporito and Sergio Abimerhy.
At the CGA Vinícius Cruz was graded from white to brown belt by Master Saporito, while his black belt was awarded on the 9th of December, 1997, on the same day Vinícius was graded, Marcos "Parrumpinha" da Matta and Marcos "Flexa" Mello were also awarded their black belts. The ceremony being led by Carlson Gracie and his top students: Ricardo Libório, Murilo Bustamante, Bebeo Duarte, Marcelo Alonso, Manimal, Conan Silveira, Wallid Ismail and Amaury Bitetti.
As a coach Vinícius Cruz has travelled the world, having brought the Carlson style of jiu jitsu to the UAE, specifically Abu Dhabi.
Vinícius Cruz Loop Choke Technique