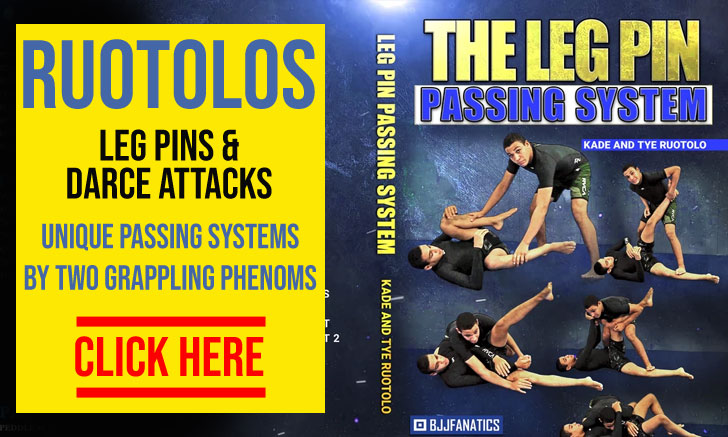 Rosângela Conceição, also known as "Zanza" is a legendary Brazilian sporting figure, having been an elite competitor in three separate sports, namely judo, freestyle wrestling and Brazilian jiu jitsu. A beacon for female athletes around the world, Conceição was the first woman to win a world title in jiu jitsu (1998), being also an Olympian in two separate sports on two distinct occasions, 1996 Atlanta Summer Games (judo) and the 2008 Beijing Summer Games (wrestling).
Rosângela Conceição Jiu Jitsu
Full Name: Rosângela da Silva Conceição
Nickname: "Zanza" is a short way of saying Rosângela, used in Portuguese.
Lineage: Mitsuyo Maeda > Carlos Gracie > Helio Gracie > Alvaro Barreto > Sylvio Behring > Rosângela Conceição
Main Achievements (BJJ):
World Champion (1998, 2003, 2005)
Brazilian National Champion (1999 purple: absolute)
ADCC South American Trials Champion (2009)
Pan American Champion (1999 WO?)
Main Achievements (Judo):
Reserve Olympian at Atlanta Games (1996)
Main Achievements (Wrestling):
Pan American Bronze Medallist (2007)
Olympian at Beijing Games (2008)
Edmonton Open 3rd Place (2008)
Weight Division: Meio Pesado/Medium Heavy (in jiu jitsu)
Favorite Position/Technique: Arm Drag to Sweep Single Leg
Team/Association: n/a
Rosângela Conceição Biography
Rosângela Conceição was born on the 7th of August,1973 growing up in the southern region of Brazil, commonly known as Região Gaúcha, more specifically in the town of São Leopoldo.
She started training combat sports/martial arts influenced by her older brother who was already in judo. Competition was a natural consequence of her judo training, and Zanza's results proved that she had talent to succeed at the highest level.
At one point in her judo career, Zanza felt the need to improve her ground work, an area she was lacking in her overall skills. For that effect she sought out Ricardo Murgel, a well known jiu jitsu coach and a pioneer of the gentle art in the southern state of Rio Grande do Sul.
Though the interest in the submission game grew, there weren't many female jiu jitsu competitions at the time. Zanza kept training but stuck with judo, winning a reserve spot for Edinanci Silva at the Olympic Games in Atlanta, 1996. After the games (1997), trying to improve her chances to succeed in the sport, she opted to leave her state moving to where training was stronger.
In 1998 the World Jiu Jitsu Championship (CBJJ) opened its doors to women, providing the first female divisions. There were two categories that year – light and heavy weight, all belts combined. Rosângela Conceição decided to enter, making history that year together with Thaís Ramos, being the first women world champions in the history of the sport, in their respective weight categories. Zanza was a purple belt at the time. Zanza kept training and competing in both judo and jiu jitsu, earning her black belt in jiu jitsu from Sylvio Behring (who had also been Murgel's instructor).
In 2003, after another failed attempt to qualify for the Brazilian judo squad for the Summer Olympics (Athens 2004), Rosângela Conceição became depressed and felt like abandoning the sport. It was a Cuban wrestling coach named Eugenio Fuentes, who saw Zanza's potential for wrestling and convinced her that freestyle would be a good career change. Rosângela was skeptical at first as she didn't know much about the sport, but she went to watch a few wrestling tournaments to have a better understanding of the dynamics of the game and decided to give it a try.
The career change was an astounding success, and within a few years Rosângela Conceição made her mark in the sport, earning a bronze medal at the Pan American Games in 2007, and placing for the 2008 Olympics, being the first Brazilian woman to do so in the sport of freestyle wrestling. In the process Conceição became the most successful female freestyle athlete in the history of Brazil.
Being stationed in São Paulo for many years, Rosângela Conceição became also known for her work at the Darcy Vargas Children's Hospital, in Morumbi, where she worked for a long time with kids suffering from down syndrome, teaching them the fundamentals of judo and overall conditioning. This work was interrupted when Rosângela moved to Abu Dhabi to teach jiu jitsu as part of the famous grappling program put in place in the UAE by Sheikh Tahnoon Bin Zayed.
In 2011 Rosângela Conceição became the subject of a series of comic books named: As Aventuras de Zanza (the Adventures of Zanza). In these comics, Zanza shows the values and morals of martial arts through these illustrations.
Banner picture by Gracie Mag.
Rosângela Conceição vs Carmen "Casca Grossa"

Rosângela Conceição vs Caroline de Lazzer