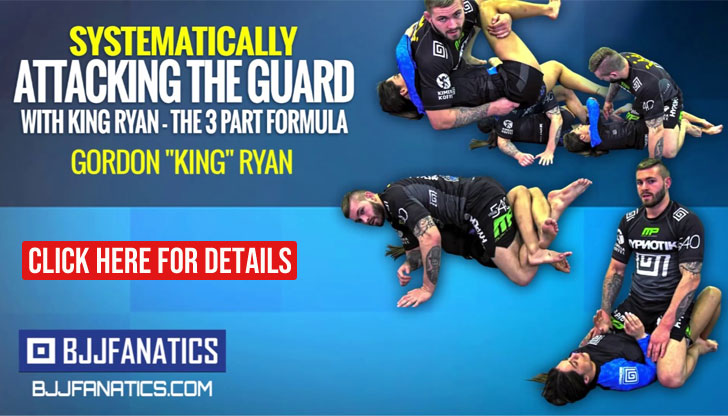 Time goes by fast, a testament to this is how the ADCC tournament, the sport's biggest no-gi event, is already around the corner. Gearing up for the big show is the first of the inter-continental trials that will take place this weekend, September 16, in Warsaw, Poland.
This ADCC qualifier event will feature athletes from Europe, the Middle East, and Africa and will be the first of two qualifiers in this region. As per usual the tournament will gather a big contingent of Polish athletes, who make up the majority of the brackets, but also a wide range of athletes born in these continents and others who hold double nationalities and can try these trial events and others where their passports allow them to. This is the case with competitors such as Robert Digle, Oliver Taza, Jozef Chen, and Ben Hodgkinson, to name a few.
Check each division of the Europe, Middle East, and Africa ADCC Trials below.
66KG DIVISION - 70 athletes
Lots of Polish talent in this weight class, nevertheless, this is Ash Williams' tournament to lose. Williams is one of the most accomplished competitors in Europe and has wins over a lot of the talent in this weight class, including top contender Kamil Wilk & Italian-American, B-Team prospect, & leg-locking wizard Robert Digle. The dark horse of this division will be 16yo Spanish blue belt, Cristian Amador.
– Robert Diggle (B-team)
– Kamil Wilk (Zenith BJJ / Fit Fabric Łódź)
– Daniel De-Groot (Haven BJJ)
– Sam Mc-Nally (Essential JJ)
– Cristian Amador (Lilius barnatt MA)
– Ashley Williams (Draig)
77KG DIVISION - 88 athletes
The most even weight class in the tournament, the 170 lbs weight class pool is truly shark-infested waters. This is a very hard division to pinpoint as so many competitors here could take it all the way through, though former trials winners Tommy Langaker & Oliver Taza are always good bets under this format.
We also have a few interesting possible clashes between team New Wave and B-Team, one of the biggest team rivalries in the sport at the moment. Those take shape in the form of Oliver Taza & Davis Asare (New Wave) versus Jozef Chen (B-Team), which could be quite a sight, given how aggressive and forward-moving these competitors are. Fun matches are guaranteed here.
– Mateusz Szczeciński (Academia Gorila)
– Marcus Phelan (East Coast)
– Ellis Younger (East Coast)
– Oliver Taza (New Wave)
– Jozef Chen (B-team)
– Tommy Langaker (Team Norway)
– Davis Asare (New Wave)
88KG DIVISION - 89 athletes
Interesting to see Jed Hue competing in this weight class considering how he weighed in at 80.6kg just last week at the Quintet team tournament, 3 kilograms (roughly 6 pounds) short of the lower weight class limit. If no last-minute changes occur, the British grappler will likely be the smallest competitor in the bracket.
The tournament will have 2021 ADCC EU Trials winner Santeri Lilius as its front-runner but expect athletes like Tarik Hopstock, Vegard Randeberg, and footlock specialist Chris Wojcik to put on a good challenge to the Finnish athlete.
– Santeri Lilius (Lilius barnatt MA)
– Jed Hue (Elite JJ)
– Christopher Wojcik (B-team)
– Vegard Randeberg (Team Norway)
– Tarik Hopstock (Frontline)
– Miha Perhavec (Legion AJJ)
– Benjamin Hodgkinson (Absolute MMA)
99KG DIVISION - 43 athletes
From the first three weight classes in the tournament onwards, the talent begins to dilute as we see fewer competitors and fewer "big names" on the brackets, This is what happens in the 99-kilogram division with half of the number of athletes of the lower weight classes. Expect 2022 trials winner Luke Griffith of New Wave, representing the country of South Africa to come in with a lot of favoritism and expect his biggest threats to be former qualifier winner Perttu Tepponen, Germany's triangle machine Eric Bergmann.
– Luke Griffith (New Wave)
– Freddy Vosgroene (Carlson Gracie London)
– Perttu Tepponen (Hilti)
– Declan Moody (B-team / Serafin JJ)
– Eric Bergmann (Gracie Barra Hamburg)
+99KG DIVISION - 18 athletes
A small division here. Big Dan Manasoiou of New Wave will be the clear favorite as he is currently running on a 38-match winning streak in the ADCC ruleset, 35 of those by submission. Truly impressive numbers for the Romanian-American powerhouse.
– Heikki Jussila (Helsingin Paini-Miehet)
– Daniel Manasoiu (New Wave)
– Francis-Pignoti (Pana Homa)
55KG DIVISION - 14 athletes
Very few recognizable names in the female divisions. In the 55-kilo we would highlight IBJJF European Open medalist Zofia Szawernowska, who is also one of the top sports psychologists in Poland, and Ashley Bendle, two black belts who are very active in the sport's world circuit.
– Zofia Szawernowska (Berserkers Team)
– Ashley Bendle (Draig)
65KG DIVISION - 17 athletes
We could not identify any active black belt who may compete in the upper echelon of the sport here. The name that pops up from the line-up is brown belt Sula-Mae of Gracie Barra (Fulham?) who recently conquered the stacked Women Who Fight tournament in London, England.
– Sula-Mae Loewenthal (Gracie Barra / London)
+65KG DIVISION - 9 athletes
The smallest division in the tournament will have grappling veteran Ane Svendsen as the front runner but expect brown belts Salla Simola & Laura Sieradzan to put on a real challenge to the veteran. Laura Sieradzan of Fightzone London, in particular, is coming off of a gold medal at the IBJJF World Championship with the Gi, only a few days after her brown belt promotion, a repeat of her 2022 gold medal performance as a purple belt.
– Laura Sieradzan (Checkmat / London)
– Ane Svendsen (GF Team)
– Salla Simola (Hilti)
The ADCC Europe, Middle East, And Africa Trials will be streamed by FloGrappling.com