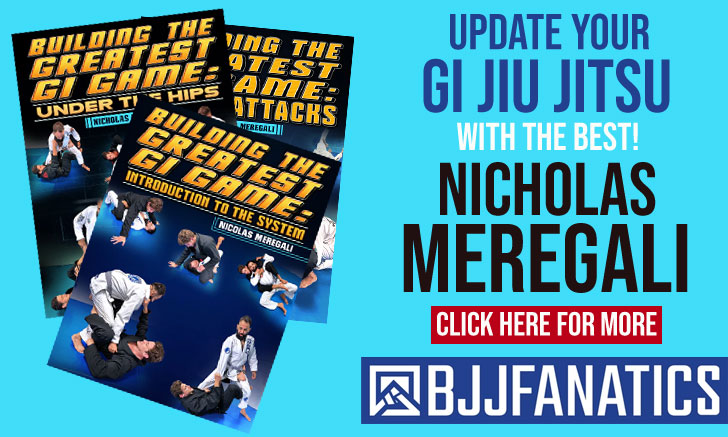 This weekend the Watsco Center, in Miami, US, will become the jiu-jitsu capital by hosting one of the biggest tournaments of the year, the Abu Dhabi Grand Slam Tour's Miami event.
The Miami Jiu-Jitsu Grand Slam is part of the AJP league, one of the top promotions in the sport and arguably the most widespread. The importance and the growth of this organization over the past few years will be on full display this weekend given how many top-level athletes have signed up for the tournament. Below is a rundown of the top contenders for the professional division in each weight class.
No-Gi world champions, European Champions, and rising stars of the black belt division, the 56-kilogram weight class has – in our opinion – 3 front-runners tied up in momentum and accolades, with the Manaus rookie, Rodrigo Otavio, being somewhat of a dark horse in the category.
Key Names:
– Roiter Lima (Gracie Barra)
– Rodnei Junior (Checkmat)
– Osamah Almarwai (Atos)
– Rodrigo Otavio (Vision)
This division will feature the black belt debut of Kevin Gabriel of Dream Art, the 2023 brown belt Pan & World champion. Certainly one of the most awaited black belt debuts of the year, and definitely a trial by fire for the young Brazilian competitor who will not dip his toes before entering the major league, he is all-in this weekend.
A possible Dark Horse here is Marcos Froede who is yet to find the success he had in the colored belt divisions. If he finds his step he will clearly be a challenger, but if he doesn't, there are plenty of other pupils of Cicero Costha to take his place on the podium.
On the front runners row here you will likely find the highly accomplished veteran Hiago George, as well as the always-entertaining Malachi Edmond and Zach Kaina.
Key Names:
– Marcos Froede (Cicero Costha)
– Yuri Hendrex (Cicero Costha)
– Hiago George (Cicero Costha)
– Isaias Higino (Dream Art)
– Malachi Edmond (TLI)
– Kevin Gabriel (Dream Art)
– Zach Kaina (AOJ)
Another category that is stacked from top to bottom with plenty of new talent mixed in with proven veterans. Among the young blood, be sure to look for 2023 IBJJF World & Pan brown belt champions Marco Mendes and Guilherme Fernandes to turn some heads their way. Gabriel Cardoso and An Vu are also among the top performers of this new crop of black belts.
As for the non-2023 graduates, there is plenty of talent there too. Israel Sousa, Joao Mendes, Sebastian Serpa, and veteran Pablo Mantovani, are all extremely capable of taking home this title. The Dark Horse of the category could be Joao Pedro Rocha the rookie black belt of Marco Barbosa. He may not be as well-known in the US circuit but has been performing very well over these past few months, showing he is ready for higher plains.
Key Names:
– Matheus Onda (B9)
– Thiago Macedo (Rodrigo Pinheiro JJ)
– Guilherme Fernandes (Dream Art)
– Israel Sousa (Atos)
– Joao "Bisnaga" (Atos)
– Joao Pedro Rocha (B9)
– Marco Mendes (Dream Art)
– Gabriel Cardoso (Six Blades)
– Sebastian Serpa (Outer Heaven)
– Kevin Mahecha (Outer Heaven)
– An Vu (Roberto Traven)
– Pablo Mantovani (Atos)
Interesting to see ADCC Brazilian Trials champion (and 2x IBJJF South American champion) Alexandre Jesus drop to the 77-kilogram weight class. If he can make the cut healthy, he will be a force in this division.
Another athlete who has been very active in the ADCC circuit is Elijah Dorsey of Team Lloyd Irvin. The Maryland grappling stud will return to the gi this weekend where he will face serious challengers on every side of the bracket.
Key Names:
– Luiz Paulo (Alliance)
– Igor Feliz (Future School JJ)
– Daniel Sathler (Atos)
– Marcio Andre (MABJJ)
– Alexandre Jesus (A.F.N.T.)
– Caio Caetano (One JJ)
– Natan Chueng (Fratres)
– Elijah Dorsey (TLI)
As the numbers on the scale get higher, the divisions get smaller, nevertheless, plenty of exciting match-ups to follow. Ronaldo Junior & Manuel Ribamar will be the front-runners but definitely keep your eyes on Dream Art top prospect, Pedro "Bolo" as he is destined to do great things in this sport and is likely the Dark Horse in this race.
Key Names:
– Pedro "Bolo" Silva (Dream Art)
– Jhonathan "Moicano" (Círculo JJ)
– Ronaldo Junior (Atos)
– Manuel Ribamar (Rodrigo Pinheiro JJ)
– Sebastian Guevara (AOJ)
Another small category in numbers but with fun matches ahead. Luccas Lira x Fellipe Andrew, for example, has all the ingredients to earn "Match Of The Tournament" honors. Also expect to see great matches from Poland's Adam Wardzinski, one of the front runners in this weight class.
Key Names:
– Luccas Lira (Atos)
– Adam Wardzinski (Checkmat)
– Lucas Norat (Gracie Barra)
– Fellipe Andrew (Alliance)
GF Team is bringing out the big guns in Miami. An incredible squad of top performers to try and steal the Miami crown from the region's most well-known ultra-heavyweights, Roberto Cyborg & Roosevelt Sousa.
Key Names:
– Yatan Bueno (Fratres)
– Felipe Bezerra (Commando Group)
– Wallace Costa (GFT)
– Ricardo Evangelista (GFT)
– Pedro Alex (GFT)
– Roosevelt Sousa (Fight Sports)
– Roberto Abreu "Cyborg" (Fight Sports)
– Guilherme Cordiviola (GFT)
Although it is undeniable that Mayssa Bastos is the #1 seed and favorite to take home the title, this is still one of the most interesting and competitive categories of the whole tournament, particularly when it comes to choosing who the #2 will be.
Argentina's Eliana Carauni recently beat Brenda Larissa and seems well-positioned to make waves in Miami, but Larissa could very well return to the winning column this weekend.
Key Names:
– Eliana Carauni (Positive JJ)
– Brenda Larissa (Alliance)
– Thamires Aquino (GFT)
– Giulia Gregorut (Fratres)
– Maria Eduarda Tozoni (Commando Group)
– Mayssa Bastos (AOJ)
– Kacie Tan (Cicero Costha)
There are not as many familiar names at 55 (121 lbs), but expect the experienced Gabriela Pereira of Vision to do well. Another interesting contender is Bia Gutierrez, the current IBJJF brown belt world champion, who still holds a lower rank (brown) but has tons of competitive experience and the skillset to take it all the way.
Key Names:
– Gabriela Pereira (Vision)
– Beatriz Gutierrez (Dream Art)
– Alexa Yanes (Rodrigo Pinheiro)
Although Jaine Fragoso of Atos Rio de Janeiro has been in great form competing in the Brazilian circuit, GF Team's golden lightweight trio will be a hard puzzle to crack here.
Key Names:
– Vitoria Vieira (GFT)
– Maria Luisa Delahaye (GFT)
– Julia Alves (GFT)
– Emilia Pakulski (Unity)
– Jaine Fragoso (Atos)
Overall, this should be the most competitive female weight class of the tournament. World-class athletes around every corner. Who will take it? Melissa Cueto will likely begin this challenge in the pole position, given her accolades and how busy she's been this year, but definitely don't sleep on Ingridd Alves & Thamara Ferreira. They are as entertaining to watch as they are formidable on the mats.
Leticia Cardozo has just this week completed one year as a black belt and is no longer a rookie. She's been active on the IBJJF circuit, is very scrappy, and composed, and has a competitive mindset. She could disturb the veterans at 70 kg.
Key Names:
– Ingridd Alves (Dream Art)
– Melissa Cueto (Alliance)
– Giovanna Carneiro (GFT)
– Leticia Cardozo (Alliance)
– Thamara Ferreira (CTA)
With Gabrieli Pessanha out of the event, the Miami Grand Slam strap should be decided between veteran Yara Soares and the two rookies, Kauane Silva & Geovanna Jara. This will be Jara's black belt debut, and the first tournament since she joined Team Fratres, as well as her comeback after going through surgery to her knee – an ailment that also left Yara out of competition for a long time.
Kauane Silva of Fight Sports was crowned queen of the brown belt division by winning the IBJJF World title this year and will be making her first major tournament since reaching the black belt rank. She could very well be a disruptor in this division.
Key Names:
– Yara Soares (Fratres)
– Kauane Silva (Fight Sports)
– Giovanna Jara (Fratres)