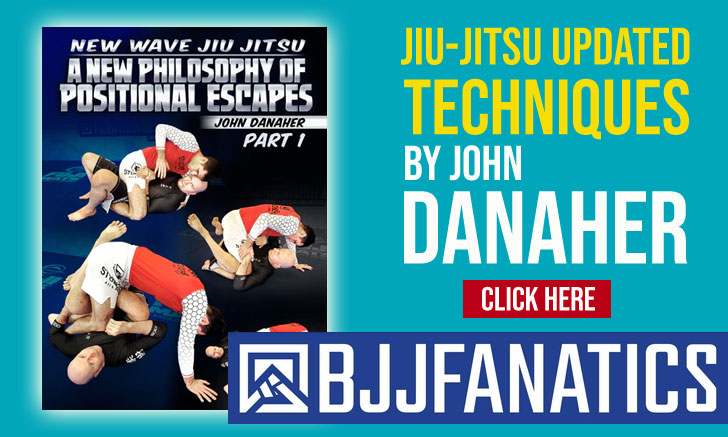 Having started on the on the 30th of April, ending today 3rd of May, the Brazilian National Championship, or as it is called in Brazil, the Brasileiro de Jiu Jitsu is one of the most popular competitions in the sport's busy calendar.
Gathering some of jiu jitsu's most prestigious grapplers, the tournament often suits the most hardcore fans, eager to see who will be the next star to emerge from the sports country of origin, and indeed the new guns came out in droves. This year two newcomers stood out tremendously, they were Erberth Santos (Guigo Jiu Jitsu) and Luan Carvalho (Nova Uniao).
If Erberth has already become a known name in his first few months as a black belt, with medals at the Pan American and European Open, Luan Carvalho has had a quieter path to Brazilian championship glory. The Nova Uniao lightweight had proven to be a tough competitor at the Pan American Championship with fantastic performances against Rodrigo Caporal and AJ Agazarm, raising the bar even higher this weekend by defeating a former world champion in Michael Langhi and Brazilian champion Juan Caio Kamezawa on the same day.
Another memorable figure of the Brazilian Nationals was Joao Gabriel Rocha. One of BJJ's true heroes, Joao won his battle with cancer by the end of 2014 and is back on top form, beating some top level competition. More details on the "Brasileiro" below.
2015 Brasileiro Jiu Jitsu Results, Men
OPEN WEIGHT (absoluto)
Final: Erberth Santos vs Renato Cardoso
Erberth and Cardoso showed up sharp as knives, steamrolling their competition. In the final however, the steam slowed down with Santos winning the fight by two penalties.
ULTRA HEAVY (pesadíssimo)
Final: Joao Gabriel Rocha vs Kaue Damasceno
Joao Gabriel finished Damasceno by choke.
SUPER HEAVY (super pesado)
Final: Erberth Santos vs Rodrigo Cavaca
Erberth submitted former world champion Cavaca with a choke from the back.
HEAVY (pesado)
Final: Cássio Francis vs Eduardo Inojosa
The veteran Cássio Francis submits Copa Podio's own Eduardo Inojosa with a choke from the back.
MEDIUM HEAVY (meio pesado)
Final: Renato Cardoso vs Pedro Pimenta
Renato Cardoso submitted all his adversaries, including Pedro Pimenta in the final (armbar). Renato was in top form throughout the tournament.
MIDDLE (médio)
Final: Augusto Carsalade Vieira vs Claudio Mattos
Augusto "Tio Chico", Felipe Pena's older brother was in tremendous form, finishing several high level athletes, including one of the hottest BJJ prospects at the moment, Felipe Cesar. In the final he beat Claudio "Caloquinha", last year's champion, who also looked tremendous throughout the tournament.
LIGHT (leve)
Final: Luan Carvalho vs Juan Caio Kamezawa
Luan defeated the Alliance competitor, and last year's champion, by one advantage.
FEATHER (leve)
Final: Paulo Miyao vs Isaque Paiva
Paulo breezed through the tournament, defeating Isaque, his toughest challenge, by 8×6
LIGHT FEATHER (pluma)
Final: Joao Miyao vs Thomas Lisboa
Miyao submits Lisboa with a choke from the back.
ROOSTER (galo)
Ivaniel Oliveira vs Jorge Nakamura
The veteran Ivaniel beat Nakamura by 8 advantages in the final.
2015 Brasileiro Jiu Jitsu Results, Women
OPEN WEIGHT (absolute)
Final: Monique Elias vs Luiza Monteiro
Monique has been on a tear. The Alliance competitor beat Monteiro by decision after 8×8 points were accounted for on the scoreboard.
ULTRA HEAVY (pesadíssimo)
Final: Joaquina Bonfim vs Fabiana Santos
Bomfim beat Santos on points.
SUPER HEAVY
Final: Talita Nogueira vs Luzia Fernandes
The famous "Treta" beat Fernandes by 5×0
HEAVY (pesado)
Final: Fernanda Mazzelli vs Samela Milk
Fernanda won by WO
MEDIUM HEAVY (medium heavy)
Final: Andresa Correa vs Leticia Lalli
Correa submits Lalli with a leglock
MIDDLE (médio)
Final: Monique Elias vs Barbara Gomes
Monique Elias defeated Barbara by 2×0
LIGHT (leve)
Final: Luiza Monteiro vs Cristiane Yukari
Luiza beat Yukari.
FEATHER (pena)
Mackenzie Dern vs Andressa de Souza
Dern beat Andressa from the cricifix.