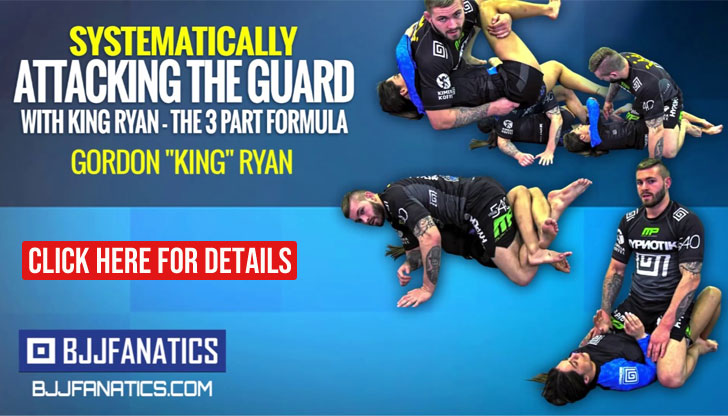 SEPTEMBER 10, 2023, YOKOHAMA, JAPAN, was the date set for the return of the Quintet team challenge, the pioneering Team Vs. Team grappling promotion started by Kazushi Sakuraba back in 2018.
The Japanese Team X Team project was forced to a halt due to the COVID-19 pandemic and returned this weekend with another exciting event.
As it's been very much a trend in the Quintet format, matches were lots of fun to follow, excitement was plentiful, and the production value was through the room.
Two of the breakthrough stars of Quintet were Jozef Chen and Jay Rodriguez. If you follow the sport closely, you will likely know of these two competitors already, if you don't, definitely start paying more attention to these two names as they seem to be incapable of being in a boring match. Rodriguez put on a show against two seasoned submission-only specialists, dominating them positionally and never in fear of putting himself in dangerous spots to get ahead. Chen, on the other hand, entirely dominated a seasoned black belt with a ton of accolades despite being still in his teens and a brown belt—incredible work.
Below are the individual match results of the 4th edition of the Quintet Team Survival Match.
10th PLANET X TEAM SAKURABA:
Fun matches all-round, but somewhat one-sided towards 10th Planet with the exception of Rida x Martinez. 10th Planet won the semi-finals using cruising control despite the limited number of subs.
– PJ Barch def. Tomoshige Sera via RNC (10P – 1X0)
– PJ Barch drew with Kazushi Sakuraba (10P – 1X0)
– Richie Martinez drew with Haisam Rida (10P – 1X0)
– Geo Martinez drew with Daisuke Nakamura (10P – 1X0)
– Kyle Boehm drew with Harry Grech (10P – 1X0)
10th Planet Advanced via 1×0
B-TEAM X TEAM POLARIS
Superb matches in the second semi-finals of the evening. Hard to pin-point just one when so many incredible bouts took place but special credit to Jay Rodriguez's war with Jed Hue, arguably the most back-and-forth match of the tournament and one well-worth revisiting.
Despite the hard matches, B-Team did have more dominant performances in Jozef Chen, Craig Jones, and Nicky Ryan as such they advanced via judges' decision.
– Nick Rodriguez drew with Owen Livesey (0X0)
– Jay Rodriguez drew with Jed Hue (0X0)
– Jozef Chen drew with Tarik Hopstock (0X0)
– Nicky Ryan drew with Santeri Lilius (0x0)
– Craig Jones drew with Gregor Gracie (0x0)
B-Team advanced via decision.
B-TEAM X 10TH PLANET
Once again B-Team brought it in respect to entertainment. All matches were primarily dominated by the B-Team squad, although submissions were hard to find until the team captain, Craig Jones, entered the Quintet mats. Like the submission sniper, the Australian competitor put on a heavy pace to win the tournament for B-Team.
The best match of the final (if there was such an award) would likely go to Jay Rodriguez. He was also involved in the best clash of the semi-finals. Non-stop action from young Rodriguez, Jay opted to go the full length of the match against Amir Allam who outweighed him for over 15 kg and therefore could have activated a shorter, 5 min match, as per Quintet rules. Jacob refused the shorter round and the fans won an epic battle where Rodriguez defended dangerous attacks by Amir while passing the guard, attacking the back, and putting on submission attacks of his own. Very fun match to follow in an overall spectacular show.
– Jay Rodriguez drew with Amir Allam (0x0)
– Nick Rodriguez drew with PJ Barch (0x0)
– Craig Jones def. Richie Martinez via toe hold (BT 1X0)
– Craig Jones def. Geo Martinez via back-triangle armbar (BT 2X0)
– Craig Jones drew with Kyle Boehm (BT 2X0)
B-Team won Quintet 4 via 2×0
– Haruki Ishiguro def. V.V Mei via kneebar
– Taisei Sakuraba def. Masato Uchishiba via kneebar