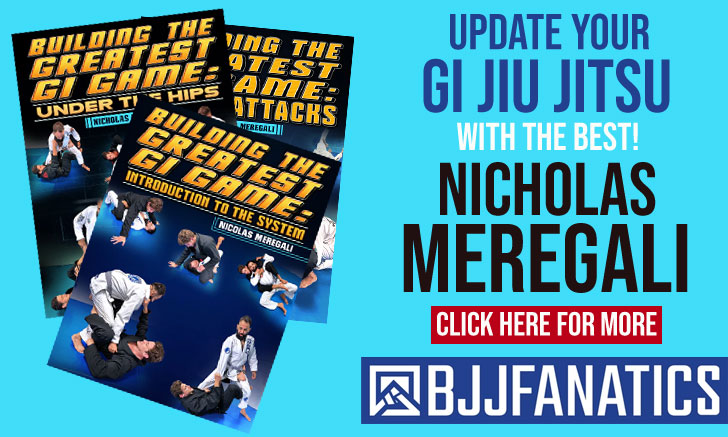 DECEMBER 17, 2017 the final big tournament of the year is over, having crowned the world champions in no-gi jiu jitsu. Held in California, USA the International Brazilian Jiu Jitsu Federation (IBJJF) ruled event gathered some of the very best grapplers in the sport in a tournament that brought forward athletes from both sub-only and points based styles.
A few names are worthy of a mention after this year's event, none more than Lucas Barbosa of team Atos. The middle/medium-heavyweight athlete decided to challenge himself at super-heavyweight with tremendous results, finishing all of his matches in the tournament (exception to Joao Rocha in the final of the open weight) while earning spots in the finals of his weight and the absolute.
Other athletes that may have stunned a few people were Heather Raftery (who submitted the legend Michelle Nicolini to earn her spot in the finals), and also Raquel Canuto who made her debut in the NoGi Worlds at black belt this year having been a champion in the colored belt divisions. Competing in arguably the toughest female division of the year Raquel proved she is more than ready to face her new challenges at BB.
TLI team member Roberto Torralbas, a veteran of the game had one of the best performances of his career by reaching 2nd place, defeating one of the big names in the division (Mike Carbullido).
Typically a smaller tournament than the IBJJF World Gi tournament, the No-Gi Worlds had a few athletes jumping straight to the semi finals due to lack of numbers in their respective divisions, these athletes were: Caio Terra (CTA), João Somália (Soul Fighters), Adam Sanchnoff (10th Planet).
ROOSTER WEIGHT DIVISION (55.5KG)
Semi-Finals
TOMOYUKI HASHIMOTO (Carpe Diem) x NOBUHIRO SAWADA (Tri-Force): Winner Hashimoto (4×2)
CAIO TERRA (CTA) x JIMMY SANTIAGO (Buffalo BJJ): Winner Terra (wristlock/armbar)
Final
CAIO TERRA (CTA) x TOMOYUKI HASHIMOTO (Carpe Diem): Winner Terra (adv. 0x0 pts)
LIGHT-FEATHER WEIGHT DIVISION (61.5KG)
Semi-Finals
JOÃO MIYAO (Unity) x JOÃO 'SOMÁLIA' (Soul Fighters): Winner Miyao (14×0)
LUCAS PINHEIRO (AMBJJ) x RENE LOPEZ (Brasa/CTA): Winner Pinheiro (Adv. 0x0 pts)
Final
JOÃO MIYAO (Unity) x LUCAS PINHEIRO (AMBJJ): Winner Miyao (RNC)
FEATHER WEIGHT DIVISION (67.5KG)
Semi-Finals
GIANNI GRIPPO (Alliance) x PABLO MANTOVANI (Atos): Winner Mantovani (2×0)
OSVALDO MOIZINHO (Ares BJJ) x SILVIO DURAN (Vitor Shaolin): Winner Moizinho (adv. 4×4 pts)
Final
PABLO MANTOVANI (Atos) x OSVALDO MOIZINHO (Ares BJJ): Winner Moizinho (4×2)

LIGHT WEIGHT DIVISION (73.5KG)
Semi-Finals
AJ AGAZARM (Gracie Barra) x LACHLAN GILES (Absolute MMA): Winner Agazarm (2×0)
RENATO CANUTO (Zenith) x RODRIGO FREITAS (RFBJJ): Winner Canuto (18×0)
Final
AJ AGAZARM (Gracie Barra) x RENATO CANUTO (Zenith): Winner Canuto (adv. 0x0 pts)

MIDDLE WEIGHT DIVISION (79.5KG)
Semi-Finals
JOSH HINGER (Atos) x DANTE LEON (GFT): Winner Hinger (ref. decision. 2×2 pts)
MICHAEL LIERA JR. (Atos) x FELIPE CESAR (Barbosa): Winner Cesar (adv. 2×2 pts)
Final
JOSH HINGER (Atos) x  FELIPE CESAR (Barbosa): Winner Hinger (adv. 0x0 pts)
MEDIUM HEAVY WEIGHT DIVISION (85.5KG)
Semi-Finals
KEENAN CORNELIUS (Atos) x DIEGO RAMALHO 'SEM NOÇÂO' (ZRT): Winner Cornelius (submission)
MURILO SANTANA (Barbosa) x CHARLES NEGROMONTE (ZRT): Winner Santana (adv. 0x0 pts)
Final
KEENAN CORNELIUS (Atos) x MURILO SANTANA (Barbosa): Winner Cornelius (2×0)
HEAVY WEIGHT DIVISION (91.5KG)
Semi-Finals
ROBERTO TORRALBAS (Lloyd Irvin) x DAVID MITCHELL (Carlson Gracie): Winner Torralbas (13×0)
ARNALDO MAIDANA (CheckMat) x THIAGO SÁ (CheckMat): Arnaldo advanced as Sá conceded the spot
Final
ROBERTO TORRALBAS (Lloyd Irvin) x ARNALDO MAIDANA (CheckMat): Winner Maidana (ref. decision. 0x0 pts)
SUPER HEAVY WEIGHT DIVISION (97.5KG)
Semi-Finals
LUCAS BARBOSA 'HULK' (Atos) x ELIOT KELLY (Yemaso): Winner Barbosa (kimura)
JOÃO ASSIS (CheckMat) x AARON JOHNSON 'TEX' (Unity): Winner Assis (2×0)
Final
LUCAS BARBOSA 'HULK' (Atos) x JOÃO ASSIS (CheckMat): Winner Barbosa (north-south choke)
ULTRA HEAVY WEIGHT DIVISION (No Limit)
Semi-Finals
ROBERTO DE ABREU 'CYBORG' (Fight Sports) x ADAM SACHNOFF (10th Planet): Winner Abreu (29×0)
JOÃO GABRIEL ROCHA (Soul Fighters) x JARED DOPP (Ribeiro JJ): Winner Rocha (points)
Final
ROBERTO 'CYBORG' (Fight Sports) x JOÃO ROCHA (Soul Fighters): Winner Cyborg (adv. 0x0 pts)
OPEN WEIGHT DIVISION (No Limit)
Semi-Finals
LUCAS BARBOSA 'HULK' (Atos) x JACKSON SOUSA (Checkmat): Winner Barbosa (RNC)
JOÃO GABRIEL ROCHA (Soul Fighters) x KEENAN CORNELIUS (Atos): Winner Rocha (4×2)
Final
LUCAS BARBOSA 'HULK' (Atos) x JOÃO GABRIEL ROCHA (Soul Fighters): Winner Barbosa (points)
LIGHT FEATHER WEIGHT DIVISION (51.5KG)
Final
PATRÍCIA FONTES (Checkmat) x LIWIA GLUCHOWSKA (Absolute MMA): Winner Fones (armbar)
FEATHER WEIGHT DIVISION (56.5KG)
Final
TALITA ALENCAR (Alliance) x YASMINE WILSON (RGA): Winner Alencar (points)
LIGHT WEIGHT DIVISION (61.5KG)
Final
HEATHER RAFTERY (Atos) x JENA BISHOP (Gracie Humaita): Winner Bishop (7×2)
MIDDLE WEIGHT DIVISION (66.5KG)
Final
RAQUEL PA'ALUHI CANUTO (Zenith) x CATHERINE FUHRO PERRET (CheckMat): Winner Canuto (adv. 2×2 pts)
HEAVY WEIGHT DIVISION (66.5KG)
Final
JESSICA FLOWERS (Gracie Barra) x ANA LAURA CORDEIRO (Gracie Barra): Close out
OPEN WEIGHT DIVISION (66.5KG)
Final
JESSICA FLOWERS (Gracie Barra) x ANA LAURA CORDEIRO (Gracie Barra): Close out