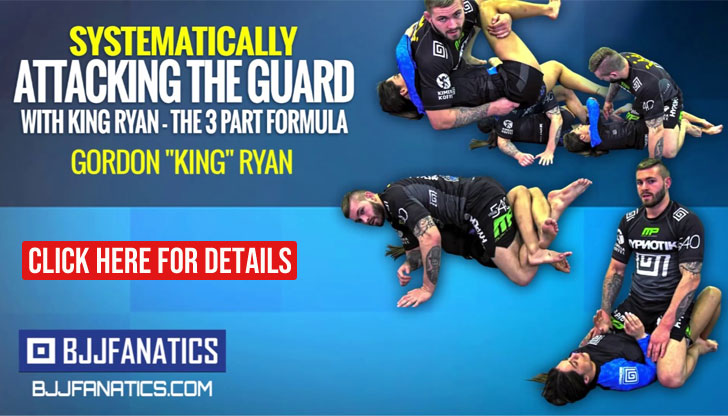 2017 continues to spoil jiu jitsu fans around the world with yet another very interesting event. In a year filled with grappling goodies such as Polaris, ACBJJ, ADCC to name a few, a new promotion marches on the horizon, this time coming from an unsuspected corner of the earth, one that has been gaining momentum over the past couple of years – South Korea.
Organised by Spyder – a clothing brand well known among winter sports enthusiasts which is currently spreading its reach to grappling and mixed martial arts (MMA), the Spyder Invitational will feature the final stage of its lightweight tournaments (where American rising star Jamil Taylor-Hill will be one of the challengers as well as Demian Maia black belt Rafael Domingos) and to top off this mega production, the show will feature a very interesting clash of styles between the American BJJ black belt Keenan Cornelius versus the well known Korean MMA fighter Dong Hyun Kim – who will be representing the Busan Team MAD.
Taking place on October 21, 2017 the clash between Cornelius and Stun-gun will follow an IBJJF no-gi rule-set with a weight limit of 94 kilograms, and will be streamed live on Spyder's Facebook channel, as will the rest of the tournament.
Keenan requires no introduction to grappling aficionados, being an Atos Team representative and one of the best medium heavy/heavyweights of his generation. Dangerous from all angles, Cornelius will be the favorite against Ultimate Fighting Championship contender Dong Hyun Kim. But don't single Stun-gun out just yet, he is one of the best grapplers in UFC's welterweight division having fantastic positional skills and will likely have the wrestling upper hand against Andre Galvao's black belt.
SPYDER INVITATIONAL TOURNAMENT/SPYDER BJJ CHAMPIONSHIP:
Prior to the clash between Keenan and Kim we will have two very promising tournaments between some of the top Korean black belts who will battle against a few strong international names. The line-up goes as follows:
Under 76kg Semi-Finals
Insung Jang (Wire Jiujitsu/Team Spyder) VS Rafael Domingos (Brazil/Demian Maia Jiujitsu)
KyungSub Lee (Tri-Force) VS Shane Hill-Taylor (USA/Team Lloyd Irvin)
Over 76kg Semi-Finals
YeonJong Yoo (Willow Jiujitsu) VS Matheus Godoy (Brazil/Team Alliance)
Keli Manglona (USA/Paraestra Gunsan) VS DongHwa Choi (Jiujitsu Lab)
Stay tuned for more news:
Event's Facebook Page: https://www.facebook.com/spyderchampionship/